Missouri School of Journalism launches new investigative fellowship program to support authors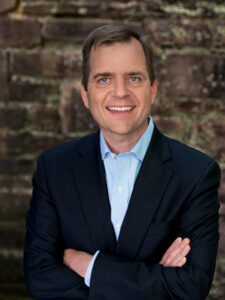 Columbia, Mo. (July 24, 2019) — The Missouri School of Journalism is launching a groundbreaking fellowship program to support authors as they write in-depth print journalism projects, while also training future generations of investigative reporters.
The Watchdog Writers Group will provide stipends to authors as they work on a book that focuses on vitally important social issues. Additionally, Missouri School of Journalism students will work directly with the authors through graduate assistantships or as part of their coursework. In the spirit of the Missouri Method, students will get hands-on experience in the techniques, methods and ethics of investigative journalism. Students will help conduct research, interviews and other reporting for the book and related stories.
Students and fellows will also publish stories and projects in partner media outlets. These unique experiences will provide students with the training necessary to launch career opportunities in investigative and longform journalism — areas that are difficult to break into at the entry level.
The first fellowships will begin in early 2020, making the Watchdog Writers Group a hub for producing high impact journalism in the heart of the Midwest.
"The Missouri School of Journalism has a history of supporting great investigative work," said David Kurpius, dean of the Missouri Journalism School. "This is an exciting extension to the existing hands-on opportunities for our students and we are thrilled to be part of this groundbreaking program, supporting investigative journalism on important social issues."
The Watchdog Writers Group is supported by funding from The 11th Hour Project of the Schmidt Family Foundation, a nonprofit foundation based in Palo Alto, California. The 11th Hour Project has a long history of funding independent journalism at universities and publications around the country, and the WWG marks its most significant investment in journalism produced in the Midwest.
Additional funders will also be involved in the project, providing for the ongoing sustainability of the WWG.
Author, journalist and Missouri alum Christopher Leonard (BJ '98) will be executive director of the program. He will publish his second book this summer from Simon & Schuster, titled "Kochland: The Secret History of Koch Industries and Corporate Power in America." Prior to joining the WWG, Leonard was a senior fellow at the New America Foundation, a public policy and journalism institute in Washington, D.C.
"I've seen firsthand how fellowship programs like this can transform a writer's life and make it possible to do deep, objective journalism that takes years to produce," Leonard said. "We look forward to funding authors who are working hard to write books that make a difference. And we look forward to getting students out into the field, learning this great profession in the best way possible: by practicing it."
The WWG will be housed under the Missouri School of Journalism's Donald W. Reynolds Journalism Institute. RJI is focused on helping journalism create a sustainable future to continue the necessary and critical role it plays in democracy and civil society.
"We're looking forward to working with the WWG as it explores new ways to get this kind of important journalism started and out the door," said Randy Picht, RJI's executive director. "Chris Leonard will be a terrific trailblazer for this effort."
You can support the work of the Watchdog Writers Group by clicking here.
More details about WWG can be found at rjionline.org/wwg.
Comments