RJI adds chief technology adviser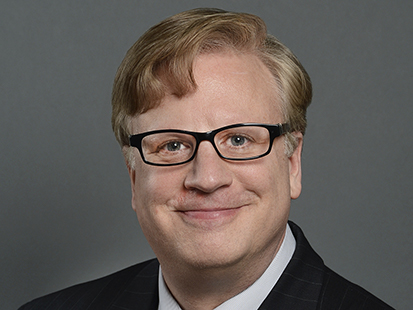 Dale Musser, a former IBM manager and an associate teaching professor in the University of Missouri College of Engineering, has joined the Donald W. Reynolds Journalism Institute as its first chief technology adviser.
As RJI continues to help the journalism industry navigate today's technological challenges and opportunities, Musser's experience and keen insights will be an asset to many of RJI's projects and partners, says Randy Picht, RJI's executive director.
"Our goal with the newly created position was two-fold: We wanted to ensure we had someone who could bring us cutting-edge ideas and keep us up-to-date on the busy intersection of technology and journalism," says Picht. "We also wanted someone who could help us evaluate projects that RJI gets involved with."
Musser will help and mentor RJI's fellows with the technology components of their projects. He's also providing input and guidance to the RJI Executive Committee as it selects new fellows and other projects. He'll continue to help lead the annual RJI Student Competition, a role he has held since 2008.
"I am very interested in, and have spent most of my life working on, the intersection of technology and human endeavors," says Musser. "Given the function that journalism plays in the lives of people, and its role in democracy, my role as chief technology adviser provides an incredible opportunity to make a difference working at RJI."
Musser will continue to teach several computer science classes in the College of Engineering, as well as co-teach a mobile application development class at the Missouri School of Journalism.
Comments