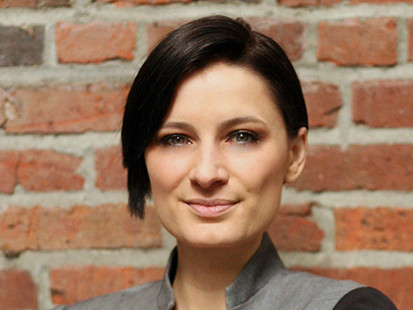 How do we engage news consumers in the digital world?
If you operate a nonprofit newsroom, email appeals have likely become an essential fundraising tool. Yet while recommendations for how to grow your mailing lists are readily available, it's much harder to find good information about retaining subscribers and engaging them as active community members. As a result, many successful efforts to gain subscribers are followed swiftly by flurries of unsubscribes or high spam ratings.
Through a fellowship with the Donald W. Reynolds Journalism Institute, I've set out to explore ways that nonprofit news outlets can turn fly-by readers into email subscribers and, further, into supporting members.
In its 2015 report, "Gaining Ground: How Nonprofit News Venture Seek Sustainability," the Knight Foundation found that NPR-style membership models are a key to generating more predictable, sustainable funding and higher reader engagement at the same time. According to the report, "This offers the promise of more sizeable and stable long-term funding from individual supporters and strengthens relationships with their audiences, making news ventures more keenly aware of community needs and more likely to engage audiences to have an impact."
But how do news organizations build that bond with their audiences? My suspicion is that today's news readers are not interested in simply consuming the news — they want to take part in it. So how should a newsroom shift its relationship with e-subscribers from transactional to interactive? How do news subscribers want to interact with their news sources? What can a newsroom gain from an authentic two-way conversation that doesn't revolve around an increasingly volatile comment section? Finally, how can that be scaled and measured?
Over the next six months, Crosscut will be teaming up with the smart people at RJI to dig into what newsrooms around the country are doing to convert readers into engaged subscribers. We'll be conducting a series of interviews with sister nonprofit news organizations in other parts of the U.S. to identify measurable best practices for growing engaged e-subscribers and members. From these findings, we will volunteer Crosscut.com as a petri dish for testing and studying some of those assumptions and ideas.
The study will include several components:
Case study: A full literature review and case studies from interviews and surveys conducted of other news organizations.
Report: A detailed report on Crosscut's assumptions, hypothesis, experiments and results.
Conversion cheat sheet: Publication of best practices concluded from literature review, case studies and Crosscut experiments to be used for free by any interested media groups.
Article: An article published on Crosscut.com exploring the study results and available for redistribution for free on other media outlets.
Our hope is to gain a streamlined system for interacting with our readers and eNews subscribers, a strategic plan for expanding our subscribers, and best practices and model comparisons for use by other news organizations.
At Crosscut, we believe an informed public is essential if we're to find good solutions to the civic and political challenges of our time. For the past nine years, we've been the Pacific Northwest's independent, reader-supported, nonprofit news source, providing readers with the facts, context and analysis they need to intelligently participate in civic discourse. Our team is excited to work with RJI to take Crosscut a step further, not just to strengthen our relationship with our own readers, but also to contribute to a healthier, more responsive and responsible news industry.
The result of this work will be a case study and best practices guide that helps other news organizations communicate directly and effectively with readers, to disseminate engagement opportunities, and to communicate membership value propositions.
Take part in the Crosscut study
We're currently identifying 20 to 30 newsrooms across the country for study, and we'd love to hear from you. If you're interested in having your newsroom take part in a brief survey around reader-subscriber engagement and a phone interview discussing your tactics, metrics and results, please send me an email.
Want a front seat to the experimentation at Crosscut? Sign up for the free Crosscut morning eNews.
Comments