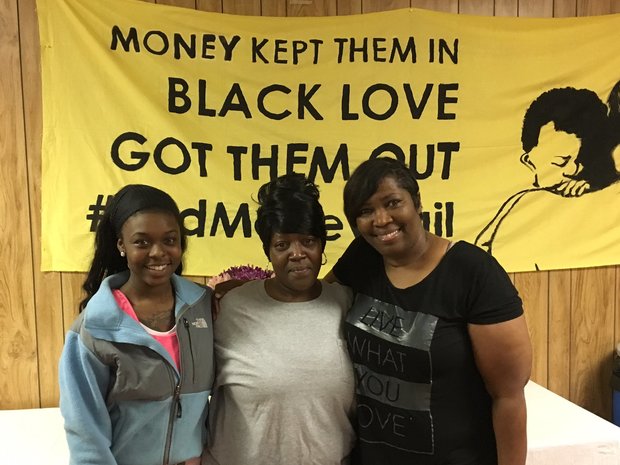 AL.com's news deputy program: A fledgling success despite obstacles, missteps and hiccups
My RJI Fellowship project, dubbed the Deputy Program, has had its share of kinks. But it's also yielding tips, information and insights that would be nearly impossible for the AL.com newsroom to come up with on its own. It's creating engagement and connections with people who might otherwise believe they don't have a stake or voice in Alabama's news ecosystem.
The fledgling initiative is generating germs of stories, and now the newsroom is turning some of them into content. These stories are tackling issues about people who typically find it difficult to elevate their concerns beyond Facebook pages and coffee shops.
Proof of concept
Shortly after 3 a.m. May 11, the Deputy Program received its first story tip that would ultimately turn into content published on AL.com.
Pastor Kenneth Glasgow, founder of The Ordinary People Society, an advocacy group based in Dothan, Alabama, let us know about an initiative he was working on.
He and a handful of other advocates across the state were participating in an initiative called National Mama's Bail Out Day, and Glasgow hoped an AL.com reporter could be on hand to cover the local event.
Glasgow and Black Lives Matter Birmingham (Alabama) founder Cara McClure planned to bail out as many women as possible from two Birmingham-area correctional facilities later that morning.
"The reason we are doing this is because no one should be held in jail just because they are poor," Glasgow wrote in his Deputy Program submission. "Everyone deserves a second chance and the children deserve their mothers. We should all come together to care for our mothers and children."
My editors were excited to have coverage of this unique effort on AL.com. I headed to the Birmingham City Jail and witnessed firsthand these efforts to free low-income women who were in jail for minor crimes and couldn't afford to get out in time for Mother's Day.
The following day I met, interviewed and photographed some of the women who had been bailed out, and that weekend AL.com published my story on the topic. It was an emotional story about an important accomplishment for Alabama civil rights advocates.
But it was also the first proof of concept for the Deputy Program: It proved that deputies would actually use the system to get us information we otherwise wouldn't have.
Hiccups and obstacles
That first story, and other victories since then, demonstrated that the Deputy Program has the potential to be an essential part of the AL.com newsroom and — one day — newsrooms across the nation.
At the same time, hiccups continue to arise and major obstacles remain as I work to ensure the Deputy Program becomes the vital and essential tool I know it will be one day.
I've learned that just because someone is interested in my project and has been trained as a deputy doesn't guarantee they'll be frequent contributors to the program. The rate of participation is lower than I expected.
I should've dedicated more attention and effort to recruiting potential deputies, and vetting and training those who raised their hands. That's one crucial lesson I'll address in the free, open-source Deputy Program materials I'll release later this summer.
My curriculum — which evolved as I delivered it to more people — was effective in communicating what the Deputy Program is and what it means to be a deputy. But now that the program has been in operation for a while, I'm learning that I didn't do enough to establish personal investment in the project. I needed to do a better job of keeping deputies' interest and ensuring they turn to the Deputy Program when they have something to share.
Going into this project, and at many steps along the way, I was warned that keeping interest and building trust are the hardest parts of building any project dealing with engagement, citizen journalism or adjacent fields. Now I'm seeing firsthand just how difficult that battle can be.
I've also learned it's important to streamline and troubleshoot any communications I have with deputies to ensure I'm being clear and not overloading them with information and inquiries.
More than once, I sent out messages that were not fine-tuned to maximize results. So I'm creating a set of best practices for outgoing inquiries and other messages to deputies to secure the highest possible success rate.
These are only a few of the obstacles I've encountered and lessons I've learned during the initial rollout of my initiative. I will find ways to address them in the coming weeks and include any alternative strategies and solutions in my final materials.
The Deputy Program is a good idea, it works in the real world and it's contributing to the proliferation of stories and voices that might not otherwise be reflected in Alabama's news coverage. Those are major wins for AL.com and, most importantly, for our community and our readers.
Comments