Michele McLellan: Mid-year report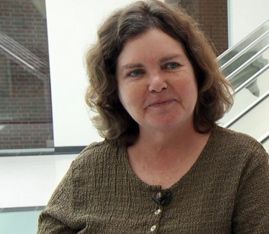 I've learned a lot about online civic engagement in fields other than journalism (social causes, politics, even marketing) through conferences, interviews and looking at Web sites. I've also connected with numerous community news startups and learned that many of them put civic engagement and community building at the top of their agenda. I think established news organizations and journalists can learn a lot from community startups.
With the help of some great Mizzou journalism grad students, here is what I plan to do during the remainder of the fellowship:
An assessment of online community news startups We will review dozens of sites and use specific criteria related to content, frequency, practices, engagement, and efforts to be sustainable. The goal is to create a list of the best sites and reach out to them for lessons we can learn from them and for ways RJI might help them. We will look in particular at civic engagement practices of these sites and produce reports on some of the most active sites.
Civic engagement practices Based on our assessment of the community news start ups, as well as a review of research and civic engagement work in other fields, we will write about practices that might be helpful to news Web sites.
Commenting practices News sites often struggle with maintaining constructive conversations in the comments on their news stories and blogs. We will examine three news Web sites to identify and compare commenting practices. We will profile the practices of these sites and distill a list of effective practices for news sites.
Engagement survey We will develop a national survey of operators of established news sites and community news startups that will look at online civic practices, including commenting. We also will survey site users about how they engage online with specific sites.
Resources We hope to create resources, such as tips and tutorials, for journalists and community news site operators who want to improve civic engagement online. We also tentatively plan to convene site operators at RJI in fall 2010 for discussions of their needs and the lessons they can offer others.
Comments