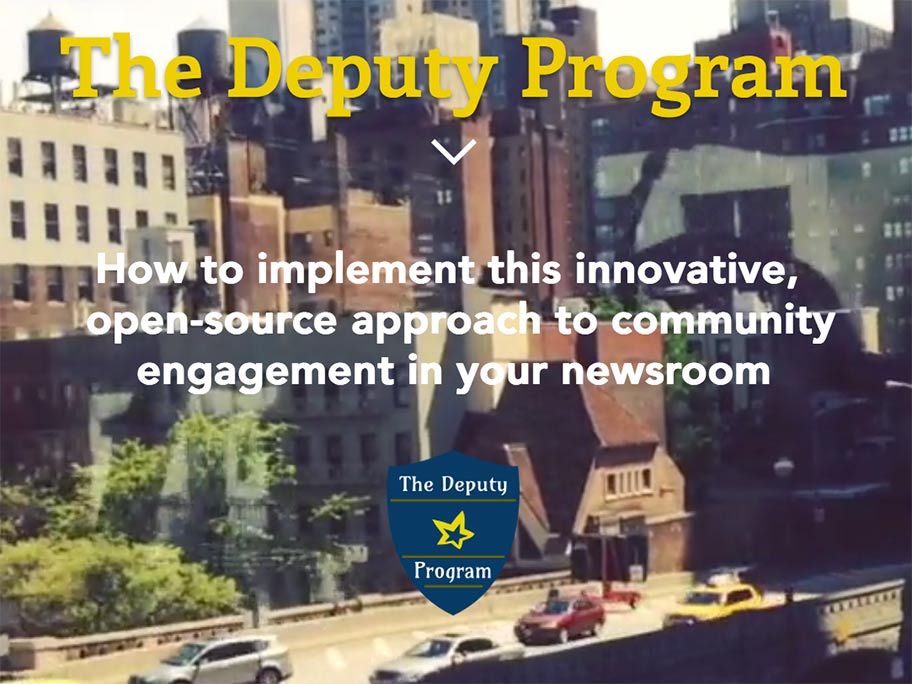 RJI Fellow launches Deputy Program as free newsroom engagement tool
My goal as a 2016-17 Donald W. Reynolds Journalism Institute fellow was to help news organizations keep tabs on the communities they serve using available and often limited resources.
The result of my efforts is the Deputy Program, a simple, cost-effective way to boost news-gathering capacity by harnessing the power of community networks via text messaging. The website I'm launching today in tandem with RJI will serve as a resource for news professionals interested in replicating the results we've had at AL.com, Alabama's largest news source.
In Alabama, we used the Deputy Program to recruit and train a statewide network of amateur news gatherers. These deputies help keep us informed of stories and concerns that may otherwise slip through the cracks. The initiative emerged as a vibrant part of our news operation, producing numerous story ideas, tips and concepts that led to meaningful reporting on the communities we serve.
My hope is that other news organizations will have even greater levels of success with the Deputy Program. Visit the program website to learn more about this initiative and how to roll it out in your newsroom.
AL.com will soon launch a second iteration of the Deputy Program. I'll operate it as part of Reckon by AL.com, the new social-facing investigative news team of which I'm a member. Follow Reckon's home on Facebook for updates on this exciting new initiative.
Related story
How Alabama Media Group uses simple text-messaging to listen to diverse voices (via American Press Institute)
Comments