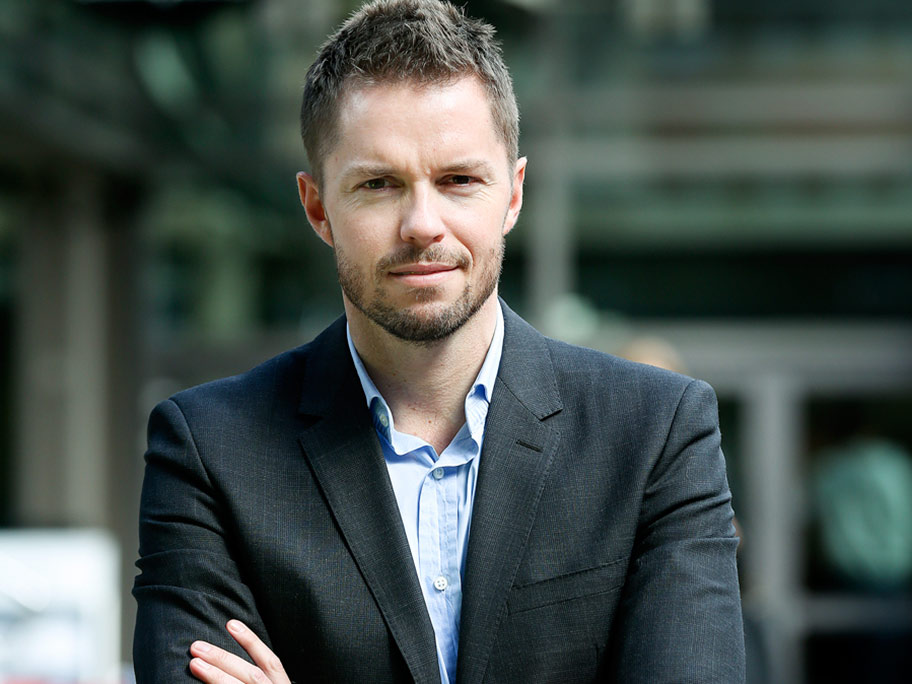 Looking for a subscription success story? Try Scandinavia's Schibsted
Scandinavia online readers lead the world in paying for online news, with 26% on average in Nordic countries answering affirmatively to the 2020 Reuters Digital News Report question, "Have you paid for online news content?" In Norway alone, the percentage of readers who pay for online news is 42%, up eight percentage points from 2019.
Publishing giant Schibsted reaches approximately 80% of readers across Norway and Sweden using premium, metered and hybrid subscription models across its national, regional, and local print and digital newspapers and magazines. Direct reader revenue, not advertising, is its dominant revenue stream, accounting for approximately 60% of its revenue.
Subscriptions have shown to be the "perfect" revenue model for a publisher like Schibsted, in large part to the fact that readers in Schibsted's headquarter country are indeed willing to pay for online news.
According to Reuter's annual Digital News Report, 20% of U.S. readers pay for online news access. Out of that:
39% paid for The New York Times
31% paid for the Washington Post
30% went to local online papers
With advertising dollars free-falling, accelerated by a COVID-19 economy, it begs the question if subscriptions can make up for this revenue. Finding the answer to this question is an urgent matter for the survival of local online newspapers.
I discovered Schibsted as part of my graduate research at the Missouri School of Journalism into online payments for news media. My case study was to launch a pay-by-text micropayments donations platform at the Columbia Missourian. It provided some interesting lessons, which I wrote about for RJI.
Later, I reached out to Schibsted to get their take on my findings. Tor Jacobsen, senior vice president of Schibsted's consumer business division, said he saw a bright future for digital subscriptions. What can local U.S. publishers learn from Schibsted's success in reader revenue? Read on:
One of the things that I learned from my interviews at the Missourian is that print is not just a necessity, it's a ritual. Print is still a very important source of revenue as well as readership. How important is print to Shibsted's readers, and how have digital subscriptions affected print?
Schibsted owns the No. 1 national brands in both Norway and Sweden. And we have the biggest subscription site in Norway, and number two in Sweden. In Norway, we have both regional and local newspapers as well, and business sites in both countries.
We talk a lot about digital revenue because it's cool to talk about where the growth is. But what is correct is that print is still very important for us. If you look at the revenue numbers, that is by far the biggest revenue share of reader revenue. It also is the biggest revenue in Schibsted News Media.
It's still very much an age thing. Purely digital subscribers start at age 25 and up, I think the average is more like 40 to 45. And then you have people with just print on the weekends plus digital access, it's more like 50 to 55. Of subscribers who have print plus digital access, the typical reader is about 70 years old. So it's a very big difference in age. But it's a lot of revenue from loyal, long time users, and the average revenue per user is very, very high.
Is advertising revenue in print also as important? During these times of COVID-19?
Total digital subscription revenue is increasing very much. The digital subscription revenue for Schibsted was 500 million kroner ($50 million US) in 2017. This year 2020 it will be 1 billion. So it's doubled in three years, and these are very big numbers in the Nordics.
Print subscription revenue is actually pretty stable. Yes, it's going down 7%, 8% in volume, but we can make up the revenue with better prices, etc.
When you look at the advertising side, it's a totally different story. For instance, COVID-19 was a boost for us in subscriptions. But, in terms of advertising, COVID-19 caused a real drop off for digital; for print it fell even more. It's a very hard market because you have all these other possibilities. Even though print advertising is still good money for us, it's a very pressured market.
What really went up very much were digital subscriptions. We had 7%, 8% increase in only three, four weeks. So it was a spike in 50,000 digital subscribers. For print subscriptions we saw that the volume development was a little better than it used to be when COVID really hit us.
What type of autonomy do your affiliates have in customizing your messaging and user experience to readers?
We share a lot of experience between the brands and we are also now getting into the same technology for all brands. It's in the same organization in the consumer business. Three, four years ago, this was not coordinated at all, we had totally different approaches. But for the last few years, especially now, we have a much more coordinated strategy.
But still, I think it's good to test on one's own brand. For instance, after we started with a new, more differentiated packaging model one and a half years ago, we first tested on one brand of regional newspapers. After seeing it work, we pushed it out to the different brands. We first do a lot of research and AB testing, then test on other brands to see if it works.
It really does take a lot of resources to innovate. You need people, you need technologists, you need product, you need data. I learned from my research and interviews that for a local newspaper like the Missourian to survive, making a cultural shift to innovate is super important. But how do you do it when resources are scarce?
I'll guess one thing that's easier for local newspapers in the U.S., due to their size, is that the editorial and commercial divisions work together. I do agree it needs to be KPI (key performance indicators) driven. Also the good thing, when you start with a model, you can start experimenting more. We just started testing one article from our magazine and we are getting feedback. We see that this is working, that's not working. We're getting more experienced and the results are getting better. I think you need a culture of innovation combined with a culture of experimentation.
You cannot just make these big plans and do it. It's more like taking small steps all the way, and together with the editorial teams — both important things to really succeed. If you look at the old consumer departments or circulation departments in the newspapers, they were very much dis-linked from editorial. In this field, to succeed now is very different from how you succeed 10 years ago.
Resources are a big advantage for a bigger player. The only good thing with being smaller — if you are a thousand people in the newsroom, it's a lot harder to coordinate. For an organization to work together, it's a little bit easier when you're in a smaller organization. The problem, as you said, is to have the funds to finance the resources.
What is Schibsted's end goal with reader revenue?
So let's start with reader revenue versus advertising revenue. The share of reader revenue is increasing every year, and the share of advertising revenue is decreasing every year. We are still very dependent on advertising revenue. I think if you look at the total revenue side in the news media, it's like 35% advertising, and 45% subscriptions. And then we have single copy sales (bought in grocery stores, etc.), which is like 20%. So it's still huge in terms of revenue, but the share is declining. The shift from single copy sales and advertising to subscriptions has happened in the last five years.
We have tried some tests on micropayments, but we haven't had big success with it. I think the subscription model is probably the best model in the world because it's super consumer friendly. You don't need the consumer to do something every time they want to read an article. For instance, when Apple music started, I needed to choose to buy the songs, et cetera, like I did with CDs. It's much smoother with Spotify, and now Apple music. I just pay my $9, $10 a month. And I don't need to think, I have access to all the music I can imagine. And it's the same for media subscriptions: it's very good for the business side, but it's also very good for the consumer. Maybe at first they just want to read this one article, but then you can sign up for a subscription for the first month for just one krone.
On micropayments per article, a reader may think "yah just give me this one article" — and then it probably would be the last one. If it's priced too low, it's not good business for us. If it's priced very high, no one would have it. I think the end goal is by far subscription revenue from the readers. I think especially with media, subscriptions are the perfect solution.
I think we could differentiate subscriptions. At Schibsted we have different media brands. So creating a bundle for the reader is a perfect solution that is much more customer focused. Based on your data, your needs, your subscription service, your ability to pay, your search journey, etc., a reader should have the subscription services that are perfectly suited for you, at a price level which is good for you. That's a more customer-centric approach in designing products for each reader, by offering subscriptions from different brands to the same customers. We still have a lot of innovation and change to adopt.
How dynamic is your subscription pricing? It sounds like you have to have a pretty sophisticated approach using data and technology.
We have the ability to be dynamic on the price side, but we think it's a bit risky. People can talk with other customers that have exactly the same product but at different prices. So we have to be super customer focused by adding on different subscription products which are relevant for that reader. Then, it's easier for somewhat more dynamic pricing because then you cannot compare your product directly with your neighbor and you have a personalized subscription. You may have three, four products from us, and he or she has two, three or four different products. It is harder to compare.
What we're using dynamic pricing for now is to monitor price sensitivity, and we use this information when we do price increases to minimize the risk. We also use this data to understand high churn prediction modeling. Starting with data is key. All decisions we've made are driven by analyzing the data.
Celia Wu has worked in the media industry for more than 25 years. She received her master's degree from the Missouri School of Journalism in May. Her graduate project focused on an area she cares deeply about — the survival of local journalism.
Comments