Backing local news, building trust, innovating solutions
The Donald W. Reynolds Journalism Institute has awarded seven fellowships for the 2019–20 academic year with projects to improve gun violence reporting, expand solutions-based journalism by local TV stations, help large and small newsrooms get the most out of push notifications, customize audio documentaries through voice commands, measure the community impact of online stories and preserve digital content that's being lost.
"The institute is focusing on how to improve business prospects for community news, make practical use of new technologies and re-gain the public's trust," said RJI Executive Director Randy Picht. "Our new group of fellows addresses each of these missions with thoughtful and innovative proposals."
There are three types of RJI Fellowships: residential, nonresidential and institutional. Residential fellows spend eight months at the Missouri School of Journalism. Nonresidential fellows explore their ideas from their home or office, with an occasional visit to RJI. Those with institutional fellowships work on projects that leverage resources at their company.
The 2019–20 residential fellow is Jim MacMillan.
Those receiving institutional fellowships are Virginia Arrigucci with The Associated Press and Carolyn Robinson with the Solutions Journalism Network.
The nonresidential fellows are Michael Epstein, Krystal Knapp, Neil Mara and Leezel Tanglao.
Meet the class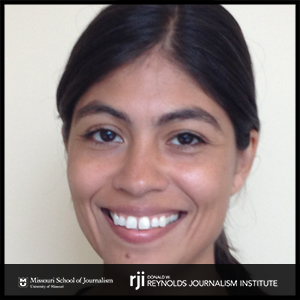 Virginia Arrigucci is engagement manager for digital services at The Associated Press. She and four AP colleagues from the news and business sides of the company will study how push notifications on the AP's website and mobile app can bring more value to users and how other publishers can do the same. They will experiment with new alerting features and metrics that reflect the true value of notifications. Once the tests are completed, Arrigucci's team will create a best-practices guide and host a webinar to share the findings with publishers.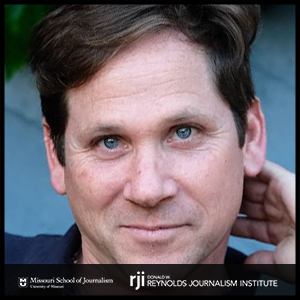 Michael Epstein is an immersive media producer at Walking Cinema and professor at the California College of Arts. He is developing what he calls Expandable Audio Journalism (EAJ), a platform for producing audio stories that can expand or contract based on a person's interest level. Listeners tell their smart speaker they want to hear more at a certain point in the story or respond to an Alexa voice prompt and the story naturally expands to give them more detail. Epstein will work with a news outlet to produce an expandable audio story and build tools that newsrooms can use to create EAJ content for a range of smart speakers.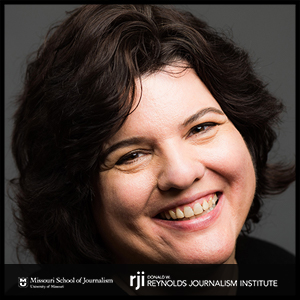 Krystal Knapp is publisher and editor of PlanetPrinceton.com, a hyperlocal site in Princeton, New Jersey. She will create a guide for small, independent publishers showing why push notifications are a great fit for their local news businesses. Knapp will identify best practices and detail how notifications can fit into an overall strategy for audience development that complements other distribution methods such as email newsletters, social media, instant messaging and voice search tools.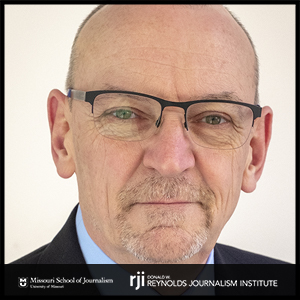 Jim MacMillan is a decorated multimedia journalist and educator based in Philadelphia who focuses on trauma reporting. As an RJI Fellow, MacMillan will develop plans to help journalists cover the country's most intractable crisis and the most lethal — yet preventable — threat to public health: gun violence. He will bring together a community of reporters, trauma specialists, families of shooting victims and others to produce a comprehensive guidebook and develop a sustainable program.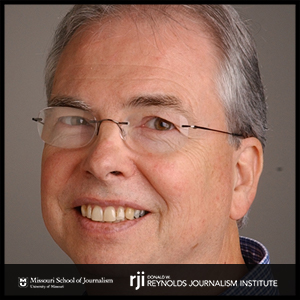 Neil Mara is an experienced journalist and recently a technology director at the McClatchy newspaper group. In this project he will work with executives at U.S. media companies, and news tech providers, to test innovative approaches to stem the loss of born-digital news content that's vanishing from public access due to technology and industry upheaval. Mara's project aims to preserve irreplaceable content, and examine ways this unique content can support the digital transformation of news publishing and enrich the historical record.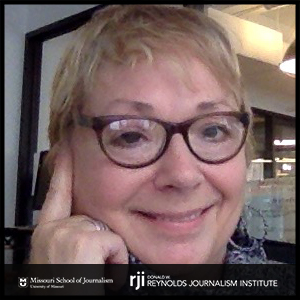 Carolyn Robinson is the regional director of newsroom practice change for the Solutions Journalism Network, an organization that trains journalists to cover how and where people are effectively addressing important community problems. SJN recently launched a commercial television initiative with newsrooms in 14 markets across the U.S. The RJI Fellowship will help send a respected TV news professional into those newsrooms to flesh out solutions projects while also gathering data for a playbook and metrics to share with other broadcasters.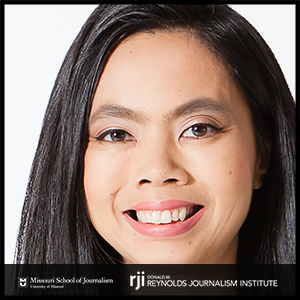 Leezel Tanglao is a data-driven multimedia news leader who currently operates her own consulting firm, StatFury LLC, in New York City. She is developing a tool that will help provide a more objective, actionable and holistic view into how a news story impacts the community. She will help managers understand the magnitude of a story's reach by breaking down what resonated with users and what triggers them to take action in real-life. Her tool will also uncover opportunities for potential story follow-ups, newsmaker profiles and local events.
For more information about the RJI Fellowship program, contact Associate Director Mike McKean.
Comments