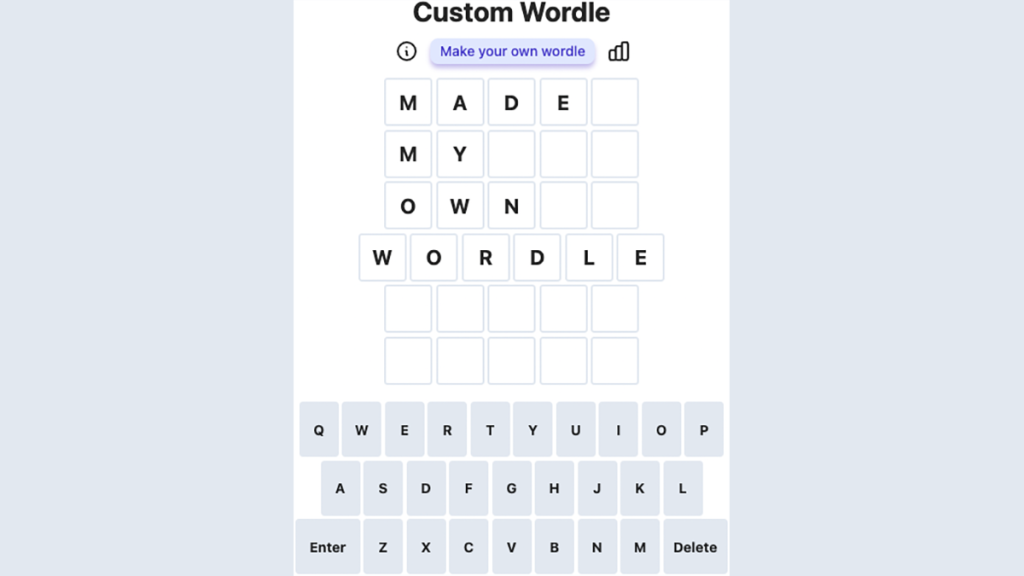 Building minigames for digital engagement
Wordles, Heardles and Absurdles
Open up most print newspapers, and you will find a crossword — a staple in most papers for over a century. Today, minigames like Wordle and Heardle are staples of our digital life akin to the daily paper crosswords of the past.
Wordle was developed by Josh Wardle, a Welsh web developer, during the COVID-19 pandemic. Heardle is a variation that follows the style of Wordle but the player is trying to guess a song rather than a word. And the variations seem endless — with math versions, quirky versions and new variations popping up every week.
An experiment with St. Louis Jewish Light
Digital spaces open up new possibilities for engaging and reaching your audience, whether through social media, mobile-friendly websites or newsletters. Including mini games like Wordle in your newsletters can be a fun way to drive news consumers to your website and eventually to more of your content and products.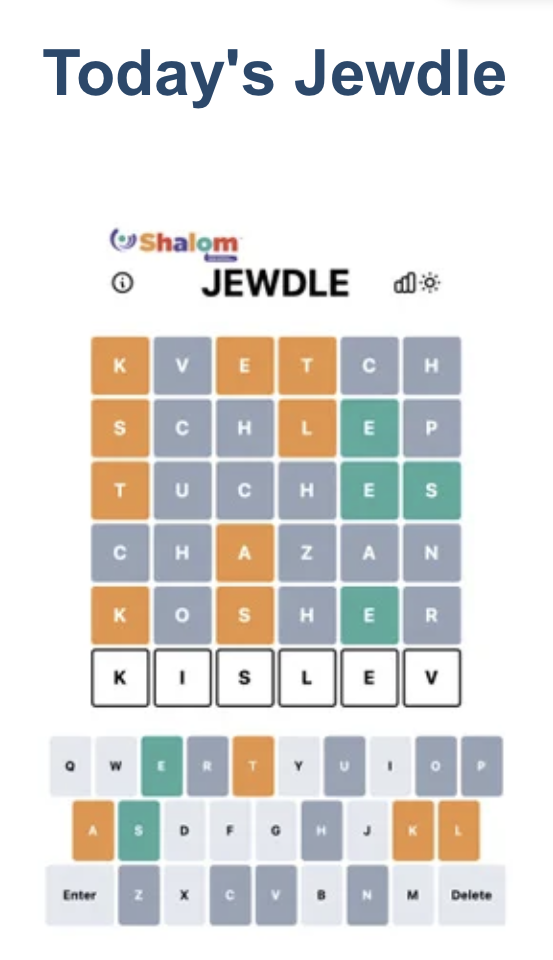 Last month I worked with St. Louis Jewish Light to make their newsletters more engaging. Their newsletters include a "Jewdle" at the end for their readers.
Including this at the bottom of the newsletter creates an incentive for subscribers to scroll through the newsletter, enjoying all the news and content, before arriving at the Jewdle. This also connects people outside the Jewish community who follow this news organization because it is teaching a new five letter word from the Jewish culture everyday.
Create your own
Pallav Agarwal, a software engineer at Bloomberg, developed a way to create your own Wordle.
Click on: http://mywordle.me.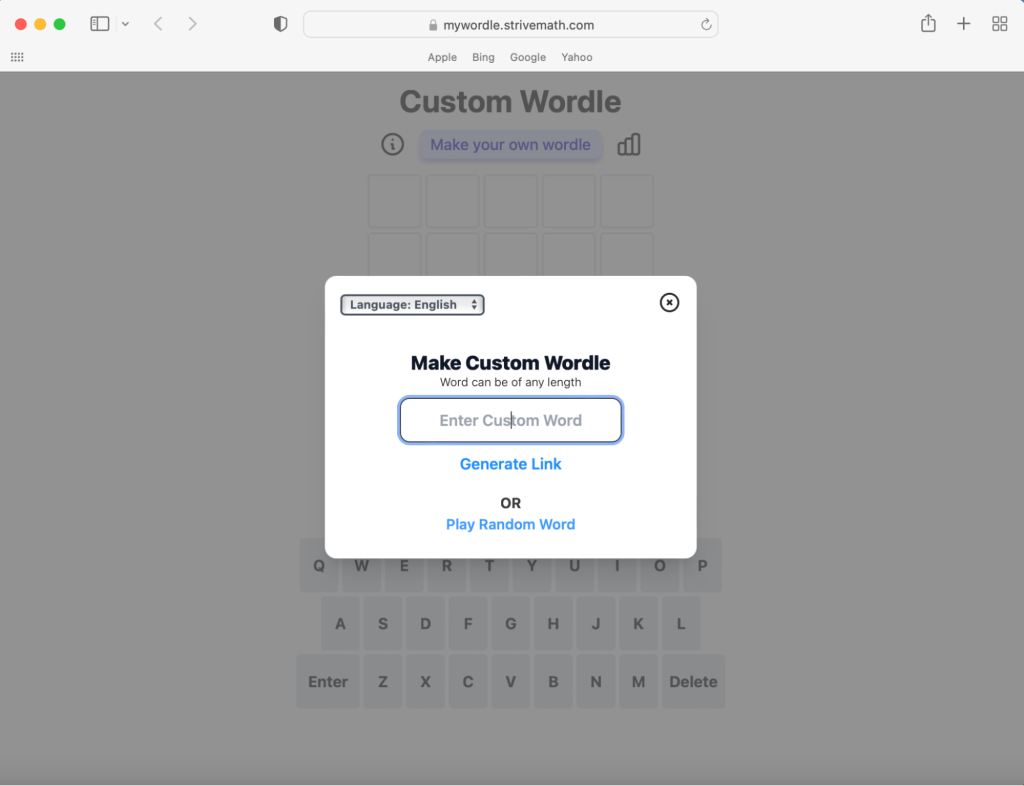 Input any word. Unlike the original five lettered Wordle, this link allows you to create a word of any length.
Click "Generate Link."
Now you have the link to your own Wordle that you can include on your website, at the bottom of a newsletter or whatever digital space works best.
This site also allows your audience to keep track of their stats as long as they play on the same browser every time, so this includes a distribution of how many guesses it took and a streak count for how many days played and guessed in a row.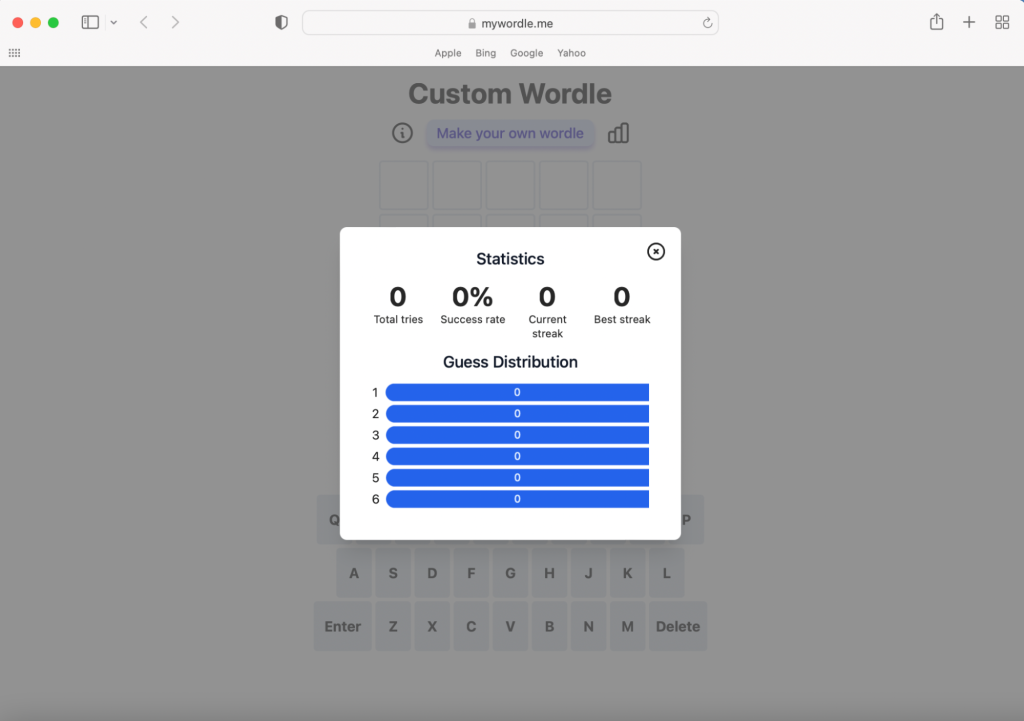 This is a really fun way to engage with readers, increase traffic to your website and stories and to give your audience a reprieve from the 24 hours news cycle even if just for a moment. According to BuzzFeedNews, 228 articles have been published about Wordle in under a month, and between Jan. 1 and Jan. 13, 1.2 million tweets with the green-and-yellow square emojis had been sent. This can also be a way to educate readers on a certain subject or issue, like a certain culture, awareness about a specific event or to promote media literacy.
I even tried it myself for this piece, so click here to try your hand at my Wordle.
Comments