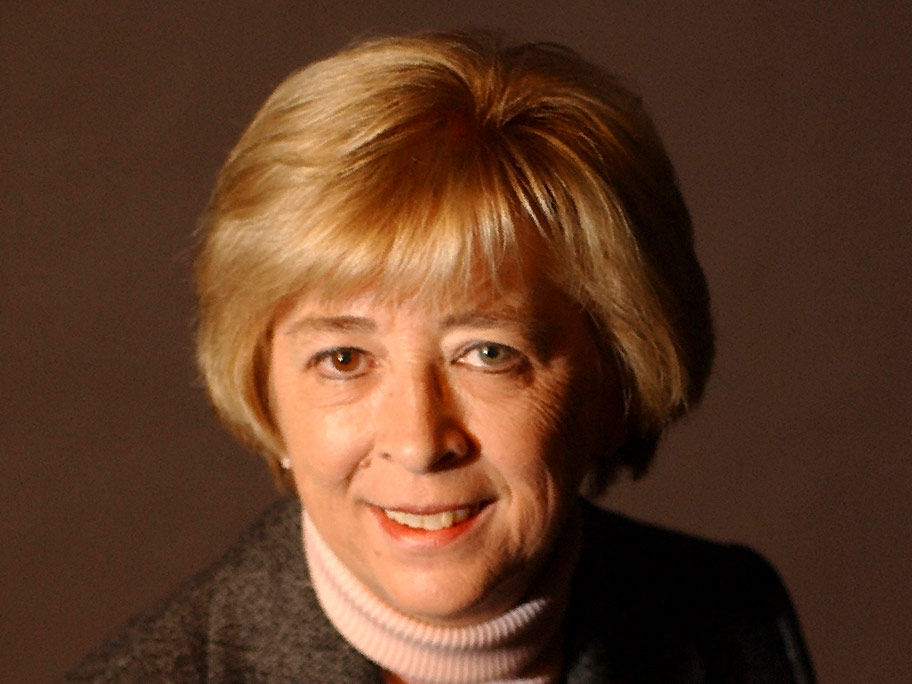 Celebrating life, accomplishments of RJI's first executive director, renowned journalist Pam Johnson
Thought leader. Teacher. "Champion of female and minority journalists." Renowned journalist. Industry leader.
These were just a few of the words that are used to describe Pam Johnson, 74, founding executive director of the Donald W. Reynolds Journalism Institute, who died Jan. 20 after a long illness.
Johnson, a Missouri School of Journalism graduate, came to RJI as its first executive director in 2004 before the institute even had a building. Her role involved managing the fellowship and faculty programs, which were geared at improving the practice and understanding of journalism, the experimentation of new technologies, and events and programs where journalists could work together with citizens and those in the academic arena in the service of democracy. She also played a role in overseeing the construction of RJI's building.
"We were so lucky to have Pam Johnson as the founding director of RJI," says Dean Mills, former dean at the School of Journalism. "She guided the building of the Institute into the major force for good it became. And she did it with creativity, grace and unflagging optimism for the future of journalism."
"As the first executive director of RJI, Pam laid the foundation for a strong and smart institute — just like her — to advocate for journalism," adds Randy Picht, RJI's current executive director who succeeded Johnson in 2012 after she retired in 2011. "She knew how to get things done and our beautiful building and terrific programs are a great testament to her devotion to the craft."
Before returning to her alma mater, Johnson, 'BJ 69, was a member of the leadership faculty of the Poynter Institute. She also worked as executive and managing editor positions at The Arizona Republic and The Phoenix Gazette, and as an assistant managing editor at The Kansas City Star. She began her career working at The Joplin Globe and the Binghamton (New York) Evening Press.
She was awarded the Missouri Honor Medal for Distinguished Service in Journalism in 2000 and shared the 1982 Pulitzer Prize that was awarded to The KC Star and Kansas City Times for coverage of the Hyatt Hotel skywalks collapse. She was a founder of the Journalism and Women's Symposium (JAWS), which supports the empowerment and growth of women journalists.
Yong Volz, a 2013-14 fellow, featured Johnson in her Herstory project featuring the oral history of 34 female journalists and told the stories of the challenges, struggles and triumphs these journalists faced in a historically male-dominated profession.
She served as a president of the Associated Press Managing Editors, as a Pulitzer juror and as a judge for the American Society of Newspaper Editors Best Writing Awards contest.
The Pam Johnson Journalism Scholarship has been set up in her memory to help minority students enrolled at the Missouri School of Journalism.
Comments