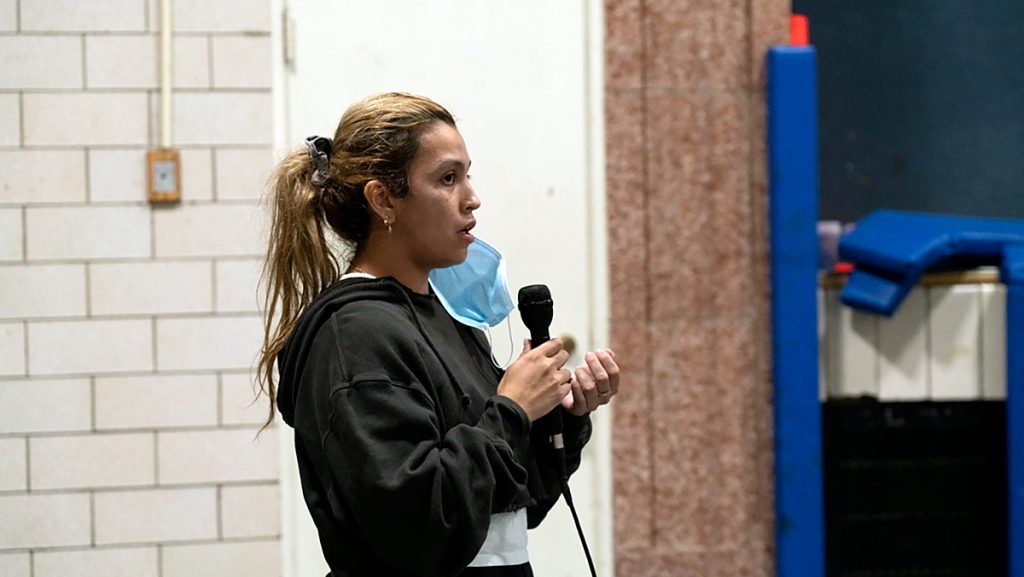 Creating a toolkit for impactful conversations between journalists and the communities they serve
Foundational keys to conversations emerge
The Covering Your Community project continues with planning for another event in the new year, this one to be held in the Englewood neighborhood of Chicago, a predominantly Black community area with a significant poverty rate.
Our event flyer reads:
The goal of Covering Your Community is for Chicago journalists to have a conversation with members of the community about current and past stories, to be transparent about the publication process and to hear from community members about ways we can improve future stories. We want to establish a regular dialogue with people in our communities and learn what is important to those people. We want to forge new relationships and reinforce current ones.
For our events, we want to hear from you — Where do you get your news? What issues or topics do you care about? What stories would you like to see in your local publications? How can we encourage you to care about stories outside your community or demographic?
We welcome any and all feedback. We plan to take what we learn back to our newsrooms to share with colleagues and editors so we can learn to tell your stories in a way that better serves you and our readers. Change on any level starts with maintaining relationships with our community members and we are committed to that.
What are some stereotypes about Englewood/the Southside that local journalists can help dispel by finding stories that are important to the people that live in these neighborhoods? What issues/stories are important to community members?
As I look toward the end of my fellowship and start creating a toolkit for other newsrooms to hold their own events, I'm reflecting on the things that have been key to building a foundation for this project.
Creating a team of people who will help organize and participate in event

Who of your colleagues will participate? This will be based on who covers your chosen community or covers issues relevant to this community, as well as availability, as people may be donating their time outside of their regular work schedule.
Why is this important? Organizing these events has been a ton of work for me, and I couldn't have done it without my colleagues, be it from ideas for events, speaking at events to promotion to discussion about followup within our newsrooms.
Connecting with established organizations, groups and individuals within the neighborhood while planning events

There exists a network of people in every community who already have a relationship with their neighbors and will be key to giving advice about the where/when/who of the event planning.
As journalists we never want to just parachute into a community, so partnering with prominent community members will help show us as guests looking to make a connection.
A focus, talking points and/or topics/issues specific to community members

We know what we think we did right/wrong, but it is important to listen to community members to hear from them and learn from their feedback.
One of our focuses has been media literacy — explaining the reporting and publication process so people have a better understand into what goes into telling a story to help them understand how they can be part of that process.
One other talking point for our next event will be "What now?" Many people have voiced their opinions and ideas to different Chicago newsroom, so it's important to communicate that we as individuals are committed to evolving our own work and doing what we can to make bigger changes in our newsrooms.
Finding a venue where people in the community already gather

Don't make people come to you, go to where they are — then people are more likely to attend and participate.
People will feel comfortable in a space they already know.
Logistical planning

Space capacity and location.
Transport, timing — when are most people available? Where is it easy for people to get to? Is it fair to offer public transportation vouchers?
Providing incentives

Why should people care or participate? This touches on the "what now?" talking point. It's not enough to just say we will try, we need to be committed to keeping in touch with people who care and want to help us.
Again, is travel to an event a hardship? Is there public transport or Lyft vouchers?
Providing some kind of refreshments during a social hour worked for us in the past, I think it helps keep people interested.
Promotional methods

What is the best way to reach a community? Technological considerations for community members who might not have internet access or email; nothing beats going in person and talking directly to people. Flyers were a great way to reach people for our first event.
What do we as journalists specifically hope to get out of this event? How will we implement change in our newsrooms? More on this to come!
As I build this toolkit, I welcome feedback from other journalists who plan to use it. What questions and needs do you have? What do you want to know about my process? What would help you dialogue with your community?
Comments