Creating a voice in podcasting

Podcasts create an audience connection by connecting your community with a voice from your newsroom. This can diversify your audience's experience through audio accessibility which gives you the opportunity to reach new parts of your community. One of The Washington Post's most popular podcasts is "Can He Do That?" It discusses the powers and limitations of the President, and how to put them to the test. Host Allison Michaels believes that podcasts such as "Can He Do That?" are crucial for a newsroom looking to grow.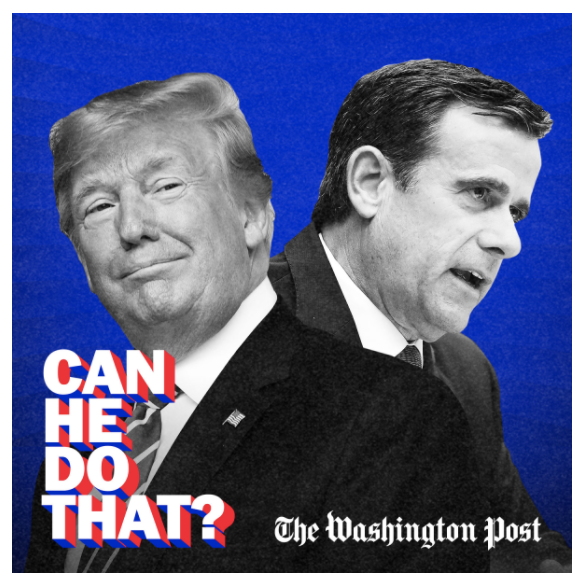 "It introduces your readers to the real people behind the newsroom and increases the level of transparency and trust," Michaels said. She also gives listeners the chance to submit questions that may then be addressed during the podcast. "This gives people that opportunity to really unpack these questions because most often the answer is not "yes" or "no" but somewhere in between," Michaels said.
Getting started
First, your organization must select a hosting site if you do not create one in house. There any many different choices including Buzsprout, PodBean, and Simplecast. Buzzspoout is currently the number one site for hosting a podcast and offers a free 60-day trial before charging a subscription. This is helpful if your newsroom is unsure about whether or not they want to pursue podcasting or this particular platform.
Here are some questions to helpful questions to consider before starting your podcast project:
Do you have the staff, time and resources to maintain a podcast?

It can take many hours of interviewing, script writing, producing and editing to produce a polished and professional podcast!

Who is your current audience and is podcast even something they want from your newsroom?
What types of content would your audience be interested in hearing?
How would podcasting allow you to engage with your audience in new ways?
Choosing a platform
Once you establish a host site and create your first piece, then you must choose which platforms you want to release your content on.
The Washington Post's three main podcasts: Post Reports, Can He Do That, and The Daily 202's are on most of these platforms but their main presence is on Spotify, Apple Podcasts, and Stitcher. These three platforms are the most popular podcasting platforms and can be essential in establishing a long-lasting presence.
1. Apple Podcasts
Apple Podcasts is one of the podcasting giants and holds the number one spot for podcasting to this day. This app is separate from Apple music and is a free way that your audience can listen to the latest updates directly from their phone. However, the audience is limited to Apple product users and requires an Apple device to listen.
In 2019, Apple announced that "Apple Podcasts will allow listeners to discover shows based on audio transcripts, topics, and people." This means the SEO discoverability is a lot more efficient and gives you more opportunities to connect with listeners. Founder of Podcast Launch Academy Sarah Miktuel gives a list of 6 things you need to know about Apple Podcasts.
2. Spotify
Spotify is one of the largest podcast platforms with 250 million listeners across more than 75 countries worldwide. Spotify is known for personalization and being able to target different content to their listeners. Spotify is also one of the fastest-growing platforms. After making podcasting available to all their users in 2018, Spotify's audience grew by 175 percent.
In November 2019, a Quartz article reported that Spotify will take "Your Daily Podcasts" and start to build off your listening history and behavior to provide you with a curated feed. This is just one of the many features that Spotify has used to grow their platform and increases personalization for listeners within the app.
3. Stitcher
You might not be as familiar with this platform as it solely focuses on podcasting. However, on July 7th, 2020 Stitcher was bought by satellite radio giant Sirus XM (the same company as Pandora) and continues to be one of the oldest names in the podcast game. According to Vulture, They are also known for their success in the ad-sales industry and is reputed as a good production partner.
With Sirus XM looking into joining the Podcast universe and Sticher continuing to see growth, this multi-media company will definitely be considered as one of the top podcasting streaming services in the coming years.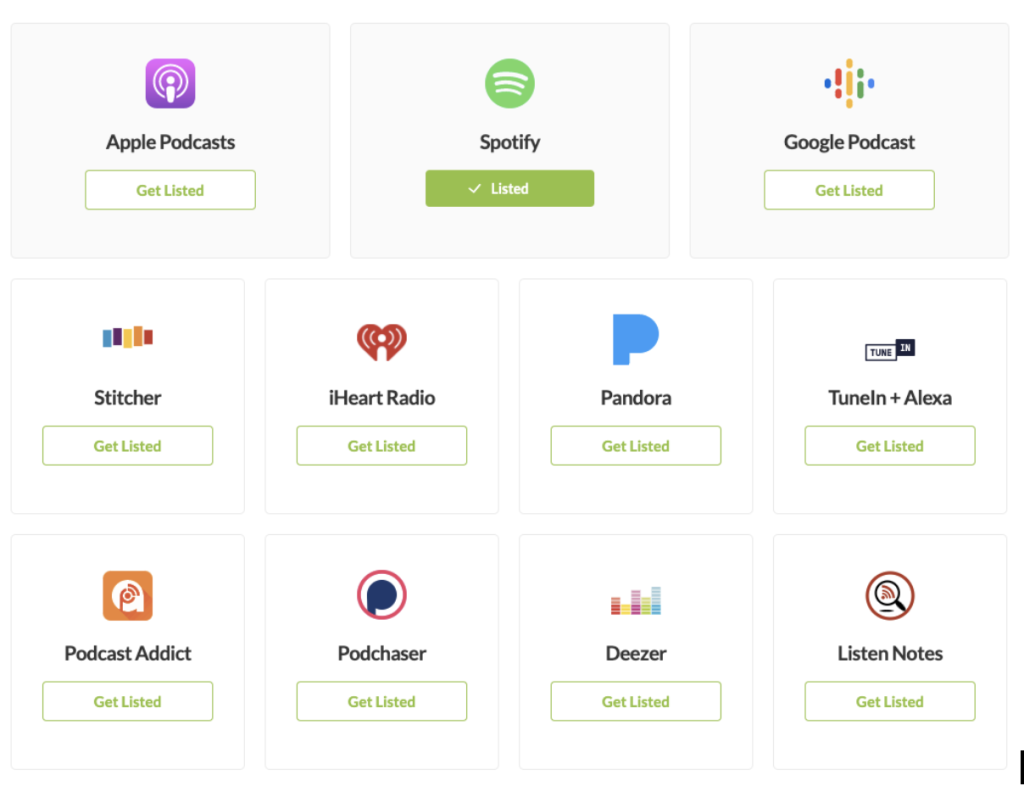 Comments