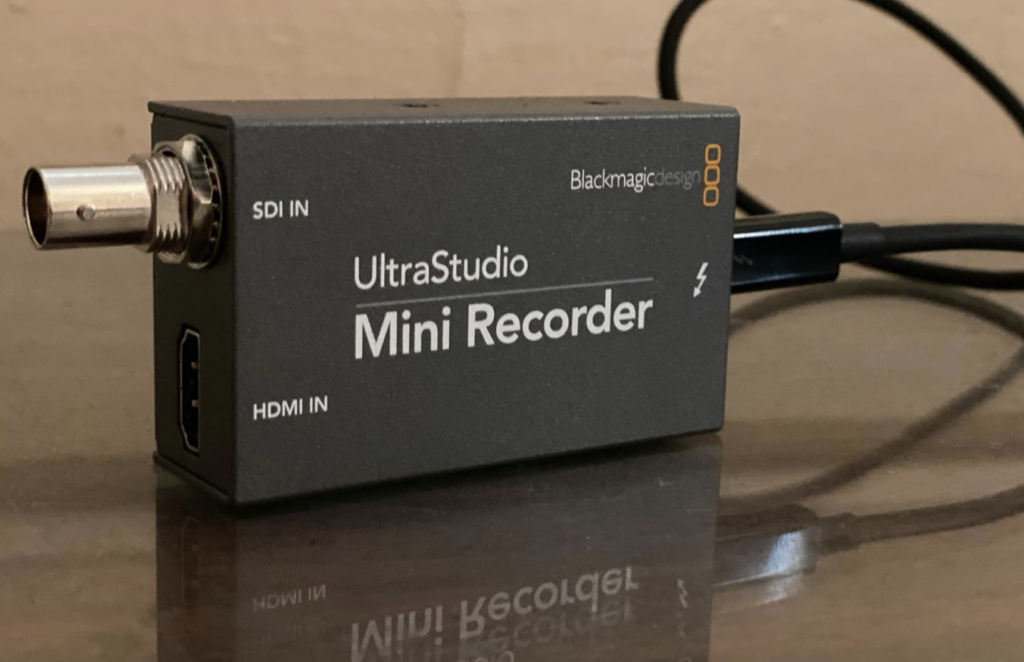 DSLR to mobile: Dongles tips and tricks
By Rebecca Greenway, University of Missouri graduate student
In an increasingly minute-to-minute news cycle, live video can engage viewers with important context and information in real-time. For Innovation in Focus this month we piloted DSLR dongles, which enable journalists to stream video directly from professional cameras to YouTube, Twitch, Facebook, and other live platforms. 
✓ Pro: The biggest benefit to the dongles was utilizing existing resources such as audio mixers, lavaliers and other microphones to stream with high-quality audio from a variety of sources.
✗ Con: Dongles were less suitable for on-the-go reporting than mobile video kits, which stream directly from a phone camera with custom mobile lavaliers and lenses.
Here are five tips and tricks to help you decide on live-streaming through a DSLR dongle 
Consider your live-streaming priorities
Opt for a dongle: Is audio a critical part of your live-stream? Will you be in one location for the majority of your live stream? If so, a dongle may be your best option for utilizing professional camera equipment. However, this will mean diverting those resources to these live-streaming channels for the duration of an event. You may choose to do this if live-streaming is becoming a major source of revenue or is a critical reporting component for your story.
Opt for a mobile video kit: However, If you do not have professional equipment already, a mobile video kit will likely be much more cost-effective. Additionally, if you are going to a protest, parade or other live event with a lot of movement and unsuitable audio conditions, a mobile phone with a gimbal will be both simple and effective.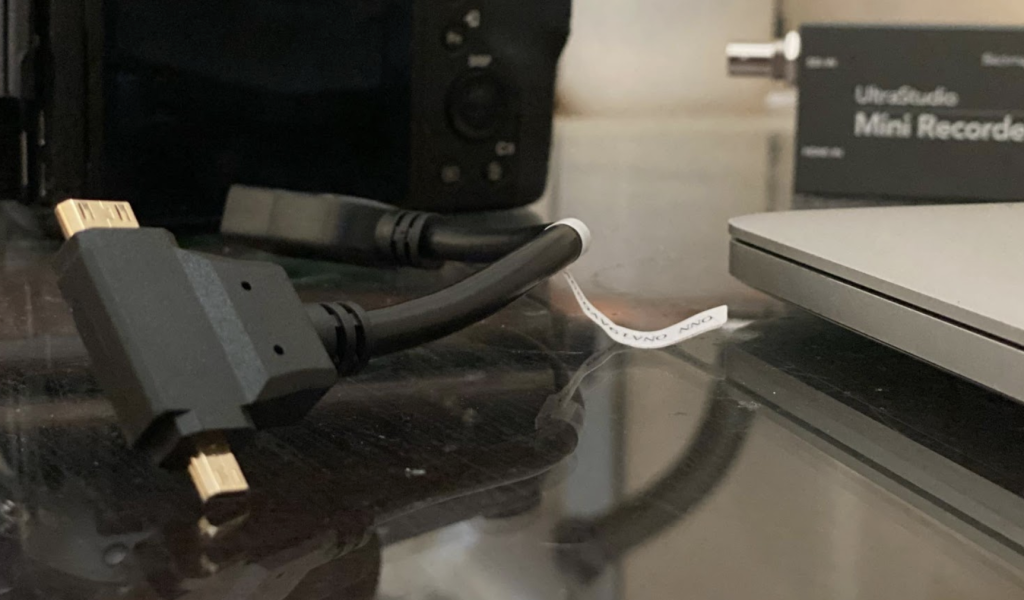 Compare dongles
We piloted three options for DSLR-to-Live-Streaming: Blackmagic UltraStudio, Magewell Capture Video Card and a traditional tether cord with the Canon EOS 5D Mark IV. Other options such as the Elgato Cam Link or the Wireless CaseAir presented other potential benefits that should be considered depending on your live-streaming needs.
Mobility and ease-of-ease: Each pilot ranged widely in terms of mobility and troubleshooting. For example, the Blackmagic UltraStudio required software that was only accessible by computer while certain Magewell dongles allowed DSLR-to-Mobile streaming with an application called CameraFi. The Magewell was also the easiest to start up on our computer, because the computer automatically registered the camera as a webcam when paired with the Magewell card.
Adaptability: Each dongle and camera is also going to require a different set of cords or adapters. For example, Magewell offers both an HDMI and SDI Capture Card. The SDI cord required cords that we did not own. Consider what is in your inventory when making a purchase.
Download necessary software
Broadcasting software: Before you plug in your dongle, you'll want to download a broadcasting software if it requires one. We chose the free Open Broadcasting Software (OBS). This may take a couple of hours to pair, test and become familiar with. Another option is VMix, which offers a 60-day free trial. Or you can live stream directly to Facebook, Twitter or YouTube.
Streaming software: Some dongles will also require a streaming software to properly work. Wirecast, LivestreamStudio, Flash Media Live Encoder, VidBlaster, XSplit are a few potential options if they're needed.
Budget accordingly
The cost to utilize a DSLR for live-streaming can range from $0 to $300 depending on your needs and current resources. For example, one free solution for owners of a Canon EOS 5D Mark IV is a traditional tether paired with free software including the Canon EOS Utility, V002, Camera Live and Cam Twist. This option is also dependent on your current version of Mac. We had both successful and unsuccessful attempts depending on the computers we utilized. 
Test early and often
Live reporting requires extra pre-production to ensure a smooth delivery. We encountered battery, compatibility and other troubleshooting issues during the three tests. By testing ahead of an event in a variety of conditions, you can start to anticipate potential issues that may arise during a live stream.
However, as we learned from NPR Producer Kara Frame, it's also important to "let the small things roll off your shoulders."
Comments