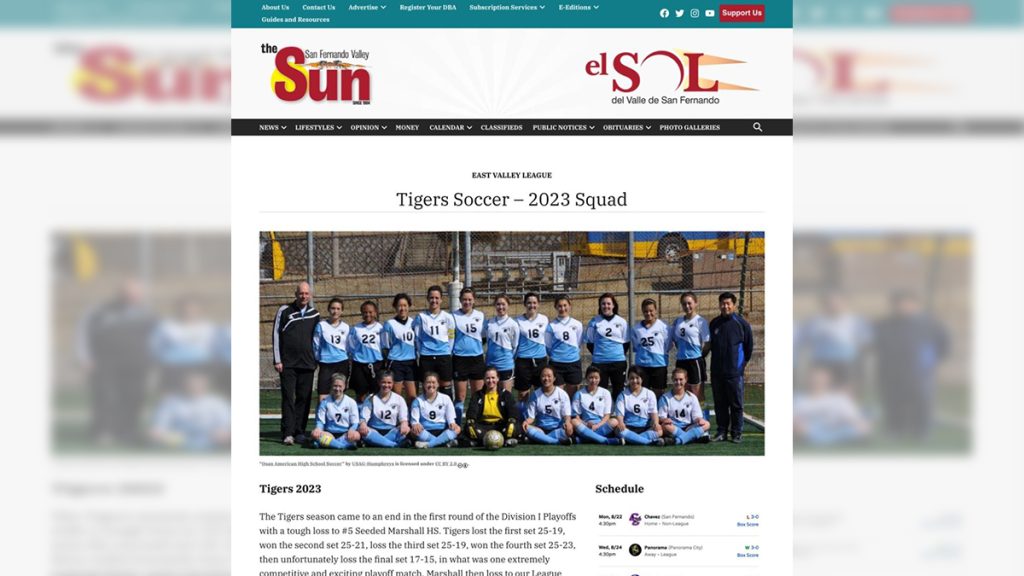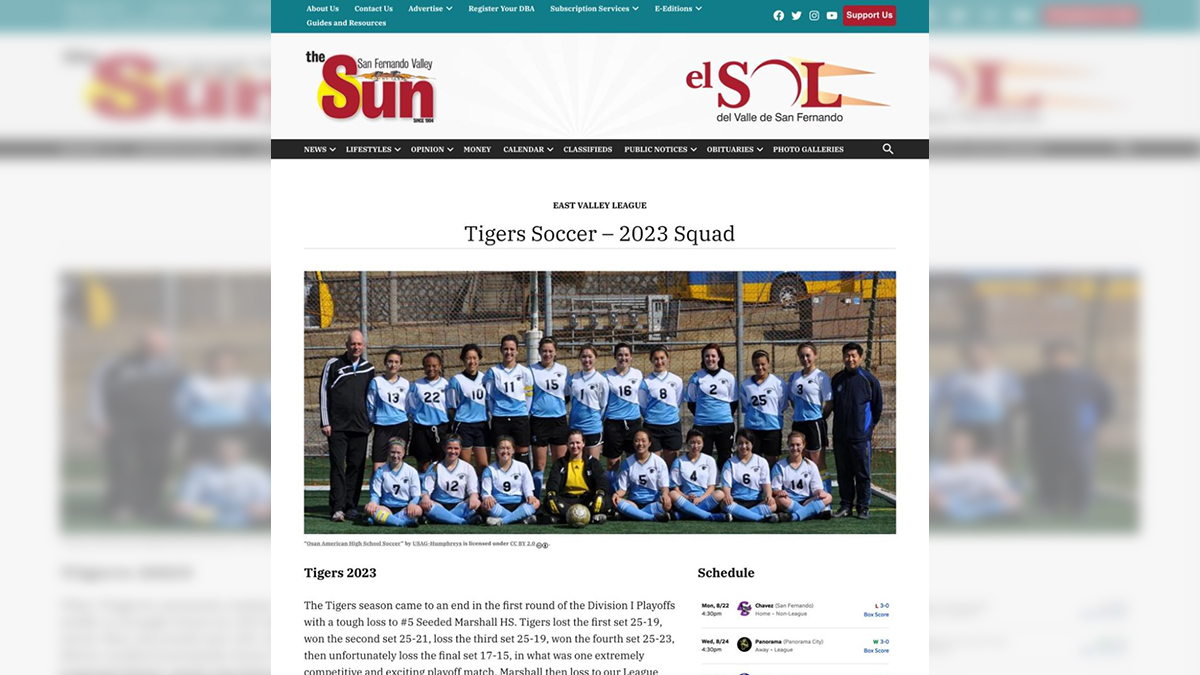 Harnessing the power of communities to reinvent local journalism
Through communication and outreach, we are building a network of community members who are highly engaged with high school sports to contribute to the Sun
In partnership with RJI, the San Fernando Valley Sun and Media in Color are constructing and testing a new community engagement model for local news. We're developing a collaboration between invested Valley community members and the Sun to reinvent how high school sports are covered in the Valley area.
Media in Color helps newsrooms navigate hardships like layoffs, increased costs and the impact of COVID-19. They are dedicated to supporting the journalists and news organizations that serve California's communities of color, striving to ensure these newsrooms succeed through consulting, training and additional resources to serve their community. The San Fernando Valley Sun, a bilingual weekly newspaper serving the San Fernando Valley in California, is currently working with MIC. For over a century the Latina-owned Sun has served the Valley's residents, now numbering close to two million people, almost half of whom are Latino.
Why a new method of collaboration?
This collaboration aims to provide informative coverage of high school sports in the San Fernando Valley in a meaningful way. Specifically, through communication and outreach, we are building a network of community members who are highly engaged with high school sports — such as coaches or parents.
High school sports are community institutions that promote community involvement for both the young people who participate as well as their families. They also generate loyal readers who look forward to seeing their children in the newspaper.
Our system will collect information from interested community members about matches played, the teams and other relevant information. In this relationship, community members will become community contributors for the Sun, and then the Sun will distribute this information for the community to access.
Additionally, developing trusting relationships with high school athletic communities and organizations will help us cultivate sustainability well beyond the project's initial launch.
How we are building the project
The project will be implemented in phases. The first two phases are focused on conducting community-centered research, preparation and planning. These prerequisites will aid us in parsing out the community's needs and interests which are necessary to build a framework that will support the active project phase.
This includes building a network of community reporters — individuals who are highly engaged in the San Fernando Valley high school sports community. These community reporters will be responsible for providing the Sun with information, such as scores and statistics, following the conclusion of a sports match.
We have already taken these steps to build out the program:
We first determined the organization of the California Interscholastic Federation, which oversees high school sports in the state of California. This included collecting the contact information of those who run it and determining which high schools belong to our local leagues. Research was then conducted to gather background information about the schools.
We began contacting the schools within each league and asking them to confirm or supply up-to-date information about their athletic directors, which was cross-referenced with the CIF Los Angeles directory. This step took the longest. It involved calling the main office lines to verify who to contact and the best method for doing so. This information was then imported into our airtable. In order to maximize our potential contributors, we also collected information about high school journalism programs and newspapers at these high schools. The table was then sorted by league, school and contact type.
We planned out a more specific timeline for the project and narrowed down our options on which sport we want to cover during our active project phase in Fall 2023. Further research was conducted on potential community contributors, such as freelance writers and photographers. Specifically, we wanted to find out if there were other individuals covering high school sports that we could reach out to.
We are drafting a Google Forms survey for athletic directors, coaches, parents and additional community members to gauge their current attitudes towards The Sun and their potential interest in the program, though the survey has not yet been sent out.
We are working on creating explainer content for the webpage that will host the sports information.
The third phase in the Fall will be the active project phase. It will implement and test the model, using Airtable as a mode of organizing contact information and automated SMS services as a method for reaching community reporters when the need arises.
Through innovation and collaboration, we hope to develop a model that can be replicated to nurture a symbiotic relationship between newsrooms and communities across the country and propel journalism further into the future.
Comments