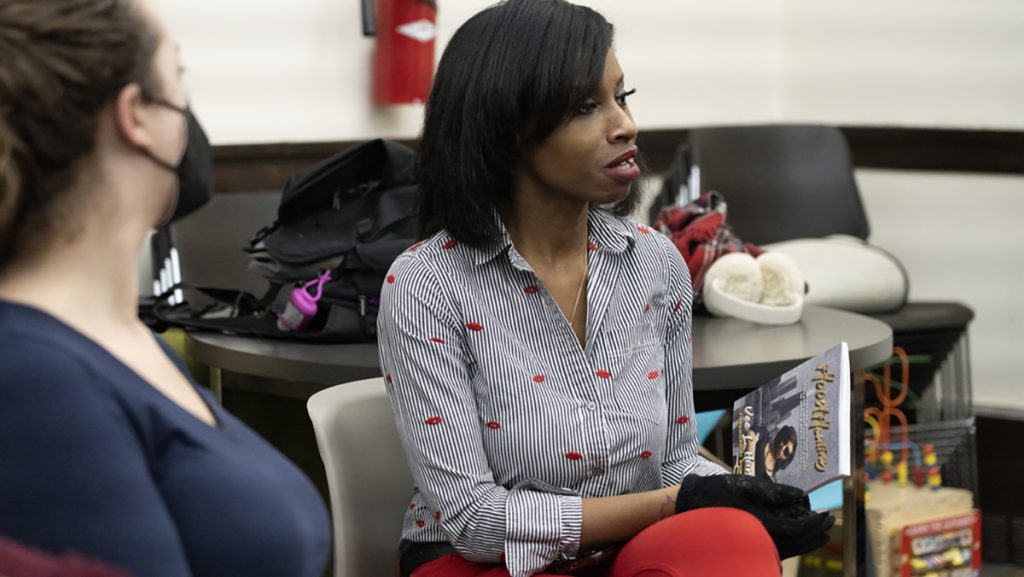 Journalists reflect on a second conversation about crime and violence coverage
'Be more empathetic… we are all human'
Todd Panagopoulos, Robin Hoecker, Stephanie Casanova, Vee Harrison and others joined Covering Your Community for a second discussion about crime and violence coverage in news media. A snowstorm prevented some people from attending, so most everyone was a journalism professional. We turned the conversation into a roundtable discussion where we all reflected on how we tell stories of crime and violence in our own publications, the ways we do it right or wrong and an acknowledgement of historical mistakes and ways of thought, and ways to improve or change.
What makes a successful community conversation event?
Vee Harrison, "Hood Healing" author and journalist: "Honesty is important. We can't change this industry without admitting the issues that currently plagues community journalism."
Stephanie Casanova, Chicago Tribune reporter: "As far as getting people there: spreading the word, sending event info to community organizations, Facebook groups dedicated to those communities. Using social media to our advantage to get the word out. Library bulletins, laundromat bulletins, coffee shop bulletins are all places where community members hang out and might see event information. The actual event: Making sure we're listening more than we are talking. Creating a safe and open environment where people feel they can speak up. Encouraging people to speak up about anything, not necessarily the topic surrounding the meeting."
Todd Panagopoulos, director of photography, Chicago Tribune: "I think small groups at local venues is a good start."
Robin Hoecker, associate professor of journalism at DePaul University: "Honest engagement and listening between community members and journalists."
When thinking about having conversations with community members like this, what are general and/or specific topics any newsroom across the country should bring to the table?
Harrison: "Diversity in the newsroom should be a continuing discussion. We should also talk more about valuing our sources and treating the people who help shape our stories with more respect."
Casanova: "Crime/violence was a good one, housing issues, access to resources, education, I think asking people to talk about these topics could lead to productive conversation and story ideas about what we should be paying attention to. We could also ask what are people's feelings about their neighborhood? What are the best things about their community, what could be improved?"
Panagopoulos: "Be upfront about the lack of attention that some neighborhoods have received over the years and talk about ways to get to know the people within the ethics and mission of our journalism."
Hoecker: "I think addressing past wrongs is important. I would let the community members drive the conversation."
What are your biggest takeaways from this conversation?
Harrison: "Being a reporter on the scene requires more than just good reporting skills. You have to come with knowledge of that neighborhood and the people in those neighborhoods. "
Casanova: "Personally it helped change my perspective about some of the ways we cover crime/violence and reminded me to go into communities as a student and not assume things. Because there was so much discussion about why we do certain things the way we do, maybe we need to be more transparent to sources/communities about our intentions and how media works."
Rochell Sleets, news director, Chicago Tribune: "The why and how we cover crime conversation keeps coming up. Should we do less? Should we do more stories of resiliency to show balance? But writing positive stories isn't enough; we'd need to be more strategic about reach. [The Chicago Tribune] has historically not been the go-to outlet for news impacting the Black community. Not trusted. We talked about the need to create more avenues to build trust. We talked a lot about what we do [with photography] that's less about parachuting in, and more about getting more people to care.
Diversity in editing also was discussed. Who is making the Page 1 decisions, the online centerpiece decisions, decisions that ultimately lead to more reach? Newsrooms should represent the communities they cover. We brought up Pulitzer Prize-winning journalist Nikole Hannah-Jones' quote: "Does the newspaper reflect the community, or does the newspaper reflect power?" We should really think about that across all topic areas.
[Robin Hoecker] said DePaul students researched [The Chicago Tribune's] coverage of Englewood and story after story was about crime. We write more than just crime, but how much more than just crime in South and West side neighborhoods? Are those stories getting lost in a pool of "bad" news? And how much love are we showing them: audience plans, alerts, online centerpiece, Page 1, etc."
Panagopoulos: "Hearing other voices from the Sun-Times, DePaul and from independent journalist [Vee Harrison] helps expand our ideas for coverage. Really important since we have all been isolated for two years with the pandemic."
Hoecker: "I'm happy to know that these conversations are happening at the Tribune and at other newspapers. We are having similar discussions as journalism faculty. We have many of the same challenges as a slow-moving, bureaucratic institution that lacks significant diversity."
How do you think Chicago journalists can improve the way we cover crime and violence?
Harrison: "Be more empathetic… we are all human. This idea of objectivity in journalism sometimes makes us all neglect the need to meet our sources where they are, as humans first."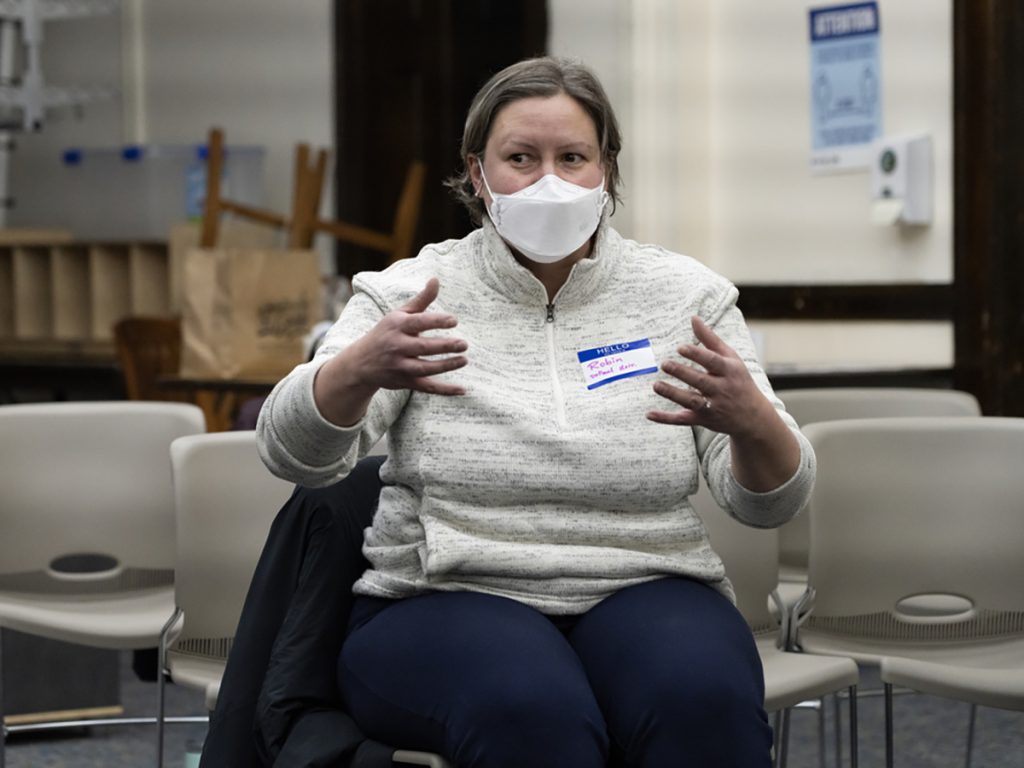 Casanova: "Try harder to get people's stories, not just what police and fire officials say. Even if that means waiting it out and taking the time to follow up the next day. Adding context. Not like, 'it's the 30th homicide in Chicago this year,' but context like what kind of disinvestment or lack of resources exists in that community? What resources do exist that we can shine light on? Digging deeper at a situation to better understand why certain things are happening (generational trauma, mental health resources, etc.)."
Panagopoulos: "Balance crime coverage with good human interest and topical issues from all neighborhoods. I know that's a challenge in many newsrooms with staffing, but we must start somewhere. Maybe rotate a neighborhood immersion so when we do show up, we have some background of a particular neighborhood."
Hoecker: "Balancing crime coverage with other more positive news in neighborhoods is important. Treat all kinds of homicide victims as if their lives mattered. Both of these things would take significant resources. So there has to be investment in this kind of coverage."
Comments