Make your newsroom's social media more accessible
Newsrooms should incorporate accessibility features to make their content more inclusive.
Focusing on accessibility is a great way for newsrooms to make content available to a larger audience. Whether that's through closed captioning, alt text or providing transcripts — the content will be more easily consumed when you put in the effort to make it accessible to everyone.
This month I used the alt text function that Twitter offers for the Columbia Missourian's social platforms. I created a few Tweets throughout the week that included alt text in order to see how newsrooms could incorporate this into the daily workflow. I picked a story, used the photos included and posted it to the Twitter account at designated times throughout the day with alt text descriptions.
Eighth grader from Columbia uses 'good vibes' as her strategy at the national spelling bee. She made it through Round 5 of the quarterfinals before being eliminated in Round 6.https://t.co/d8QUe5Ia1h pic.twitter.com/GQfAKd9VOx— Columbia Missourian (@CoMissourian) June 16, 2021
Here are some tips for any newsroom that wants to start making their social content more accessible:
1. Learn the start to finish workflow
For starters, it's important to think about how your newsroom uses social platforms. Do you post directly through the platform's app or site, or do you use a third party program to schedule it all out? The Missourian uses Social News Desk (SND) for their platforms, but SND does not provide an option to include alt text when composing and scheduling a Tweet. So, to make their tweets accessible I worked directly through the Twitter platform to compose the Tweets. The desktop version of Twitter also let me schedule the Tweets in advance, much like SND.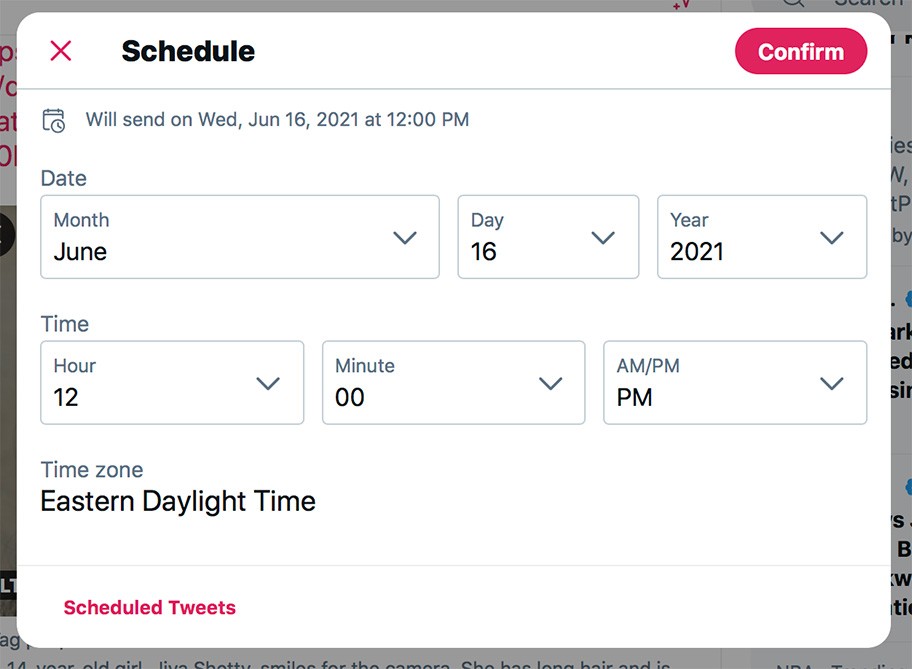 While it's great that Twitter enables users to include alt text so easily, it's a problem if the programs that news outlets decide to use aren't providing that option. If you want to make your content accessible, you may have to do more research to learn which, if any, of the third party platforms allow accessibility features for your audience or use the direct Twitter platform instead.
2. Know all of your accessibility options
Some of the main accessibility options for social media platforms include alt text and closed captions. While Twitter does provide alt text, a user has to utilize an app or additional software to add captions to videos or audiograms. This goes for Instagram as well. In contrast, Facebook does provide options for both alt text and closed captioning.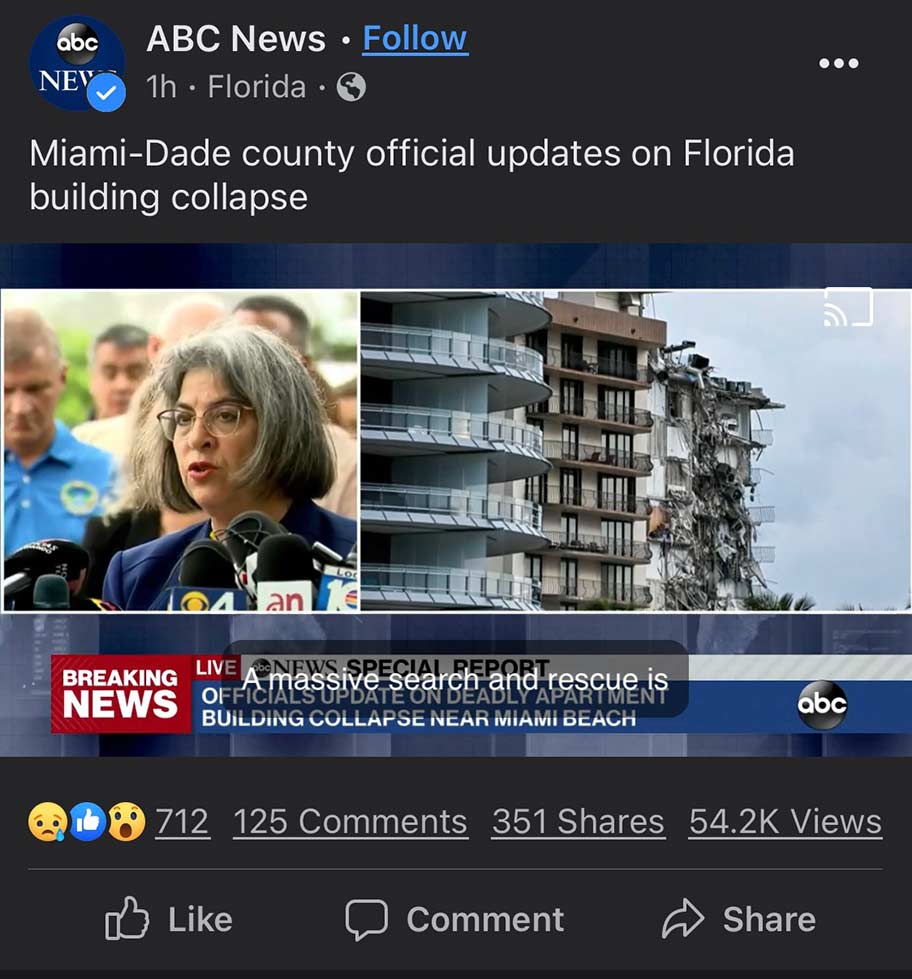 Accessibility doesn't stop with the visual content though. The written text within the post can become more accessible to users with screen readers by implementing camelcase for hashtags and using less Emojis.
3. Learn how to utilize accessibility options for every post
I always try to start the alt text by writing what I see in the picture. I describe what I see in the most concise way, without too many adjectives or descriptions that distract from the main concept. When alt text is too wordy, it can be difficult to consume. A little detail combined with focus on the main action helps to describe the picture for the listener.
4. Get a second set of eyes, always
Make sure your editor or a co-worker checks the main Tweet, photos, captions and alt text for errors or possible misconceptions. This is one of the most important steps before publishing or posting anything. In this instance, it is extremely important to have as few typos as possible because a screen reader might end up confusing the text with something as simple as a missing period.
Taking these small steps to ensure everyone can consume the news is manageable to add into the daily workflow, whether you're part of a small news organization or a large news organization.
Comments