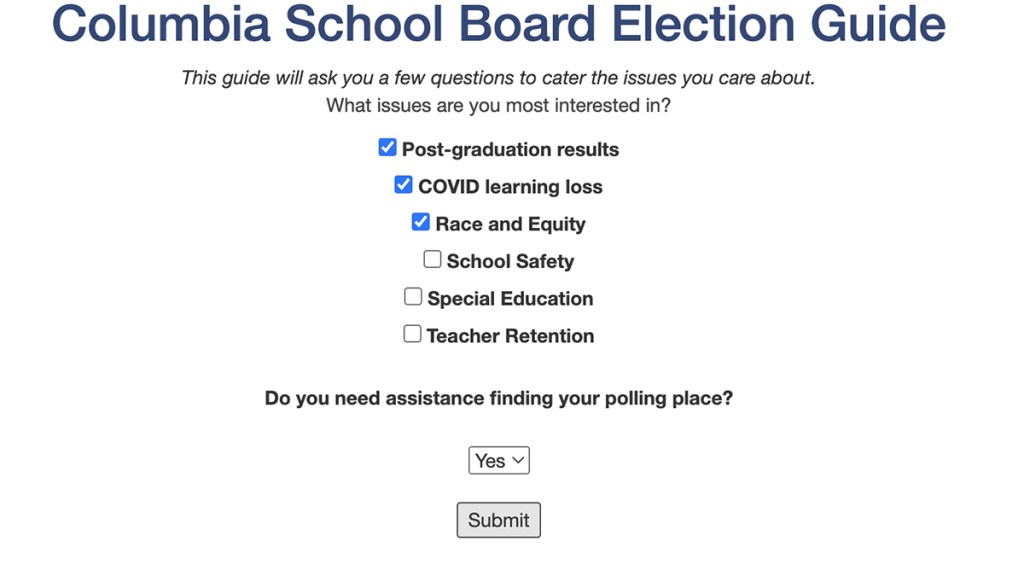 Methods for innovative elections coverage
Interactivity, conscientiousness can change elections guides
Election coverage can often be frustrating for readers who don't work in politics, and horse race journalism can be an issue when journalists cover politics. This month, Innovation in Focus experimented with an interactive school board elections guide at The Columbia Missourian.
The final product features a simple quiz that allows users to select which issues they are interested in reading about.
After the reader selects the issues that they are interested in, the quiz also prompts them on whether or not they need assistance in locating a polling place. After the quiz is submitted, the page reloads with information based on what the reader submitted in the quiz.
Click here to view The Missourian's interactive school board elections guide
Comments