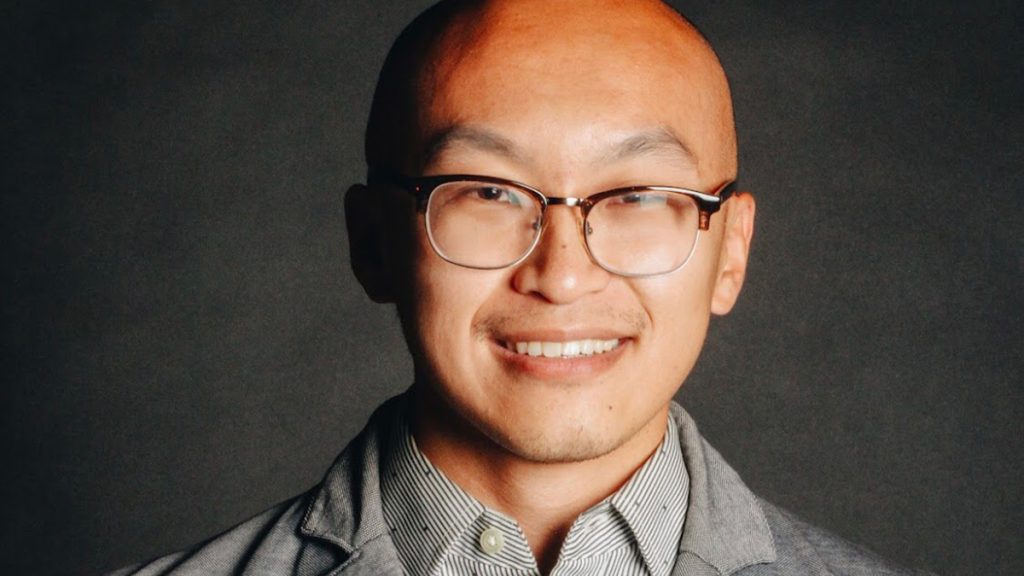 Nolan Xiong finds new purpose as journalism student, RJI student innovation staffer
Nolan Xiong didn't plan to go to school for journalism. In fact, after leaving Spokane Community College in Spokane, Washington, and heading to Minneapolis, he wasn't sure he wanted to go back to school at all.
But when George Floyd was murdered in May 2020 and buildings began burning in Xiong's community, he had an unshakeable urge to pick up his phone and document what he was seeing, an urge that hasn't faded now that he is a junior at the Missouri School of Journalism and a member of the student innovation staff at the Reynolds Journalism Institute (RJI).
"I felt the need to help myself and those around me get a little bit of grounding about what the heck was going on in our city," said Xiong, who posted his coverage of the unrest on social media at the time. "I feel like I got to know the city better, but it was also empowering to see the response that came from my local community. People asking, 'How can I help? How can I get involved?'"
Xiong isn't only interested in the on-the-ground side of journalism, however. As a student innovation staffer at RJI, he is busy researching the technology that underpins successful reporting under the tutelage of Mikaela Rodenbaugh, senior editor and project manager at the RJI Innovation Lab.
"Nolan has a natural sense of curiosity and tends to really dive into the subjects he studies," Rodenbaugh said. "He cares a lot about innovations in photojournalism."
As one such innovation, animation is the subject of Xiong's current project, which is centered around techniques used in infographics, videos, and other forms of visual storytelling. The project's evolution is a good example of Xiong's big-picture thinking, and of the breadth of opportunity available to students through RJI and the School of Journalism. It started as an exploration of animation-streamlining software Animaker, which he is testing in partnership with the School of Journalism's NPR-affiliate radio station, KBIA-FM. But the scope has widened into an investigation of the ethical dilemmas animation can present.
"When you're using animation in news, you have to be careful, because you're manipulating the portrayal of the event," Xiong said. "You're manipulating the assets, you're manipulating the color scheme and design in ways that can go beyond how we edit photographs, for example. As a creative, you're always making a deliberate decision to present things in a certain way, and all those little things can add up to change someone's perception of the reality of an event. I want to understand how journalists think about and navigate that dilemma."
Similarly, while the research feeds into Xiong's passion for videography and multimedia technology, he is thinking bigger—not just when it comes to his own career, but for the journalism industry as a whole.
"I hope to eventually pioneer my own media agency," Xiong said. "The reason I'm asking these questions and thinking about all of this is to figure out how to do this craft better. And to do that, I need to be able to see the big picture, but I also need to stay grounded in ethics and journalistic philosophy so I can implement them in the day to day. I want to help restore the perceptions and credibility of journalism in the general public, to be a contributor to that positive."
Comments