Post Episode 11: Reporters discuss covering different aspects of immigration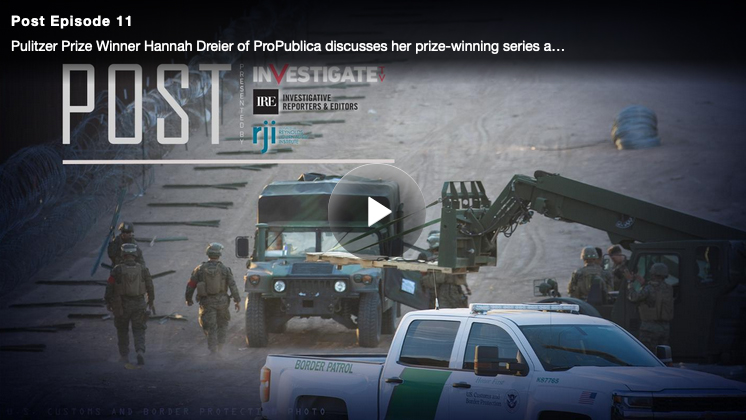 In Episode 11, Post discusses coverage of immigration issues with several reporters who have worked on groundbreaking stories with seldom-told narratives.
This show highlights reporting and interviews from Buzzfeed, CNN, NBC Bay Area, The Marshall Project, and ProPublica.
Investigative Reporters and Editors Managing Editor Sarah Hutchins, who is in charge of the IRE Journal, joins the show to discuss recent reporting. The journal's most recent issue specifically highlighted reporting on immigration and ideas for journalists working on stories about the topic.
Journalists from each of the media organizations covered appear on the show, including recent Pulitzer Prize winner Hannah Dreier of ProPublica. Dreier covered El Salvadoran immigrants who were affiliated with the international gang MS-13. On Post, she discusses the risks her sources took in speaking out, why being open-minded is important, and how she was able to gather facts without government officials going on the record.
Other topics covered in this episode include how journalists overcome language barriers, the importance of having a diversity of skills in a newsroom and how data can be combined to tell stories from new angles.
Stories discussed in Post, Episode 1
Post is a media review program from InvestigateTV, Gray Television's streaming channel dedicated to in-depth and watchdog reporting. Post is presented in partnership with the journalism organization Investigative Reporters and Editors. The monthly program is taped at the Reynolds Journalism Institute at the University of Missouri School of Journalism, a partner of InvestigateTV.
Comments