Post Episode 5: Reporters expose medical industry fraud and dangerous cuts in care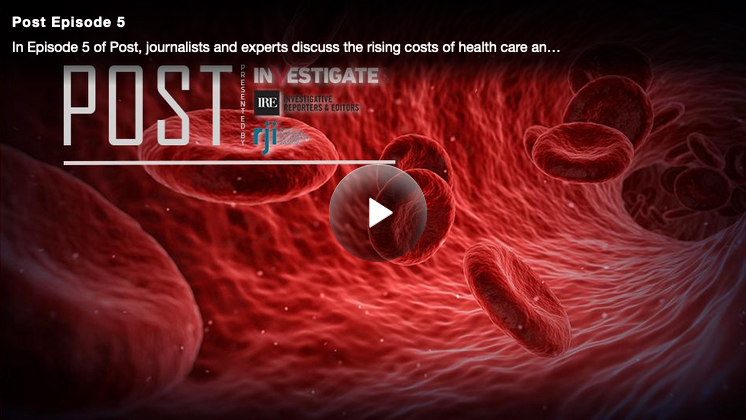 In Episode 5, Post discusses health care reporting, including allegations of fraud in medical technology and inconsistent medical costs. This show features work from the Dallas Morning News, the Wall Street Journal and journalist/author John Carreyrou, WVUE FOX8 New Orleans, the Times-Picayune, NPR, and Kaiser Health News.
Investigative Reporters and Editors Training Director Cody Winchester joins the show to discuss his perspective as a former reporter, data specialist and web developer for daily newspapers in South Dakota, Nebraska and Texas. He discusses how reporters work with whistleblowers, how journalists and the public can obtain medical files, and how individual patient files can shed light on bigger medical industry issues. He also talks about a massive data project by the Dallas Morning News that uncovered issues with vulnerable citizens dealing with medical cutbacks.
The second half of the episode is dedicated to discussing practical tips for lowering medical bills with guest Jeanne Pinder, the founder and CEO of Clear Health Costs, an organization that works to promote transparency in medical costs.
Post is a media review program from InvestigateTV, Raycom Media's streaming channel dedicated to in-depth and watchdog reporting. Post is presented in partnership with the journalism organization Investigative Reporters and Editors. The monthly program is taped at the Reynolds Journalism Institute at the University of Missouri School of Journalism, a partner of InvestigateTV.
Stories discussed in Post, Episode 5
Comments