Post Episode 6: Reporters look at arming teachers, school threat assessments and stolen guns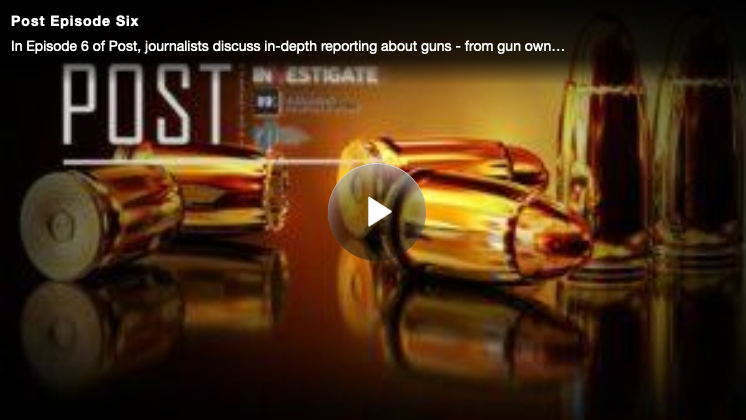 Investigative Reporters and Editors Editorial Director Sarah Hutchins joins the show to discuss reporting projects about guns that were featured in the most recent issue of the IRE Journal, of which she is managing editor. She discusses the unique findings of journalists who looked beyond day-to-day stories and tackled unusual and tough projects about firearms.
Stories discussed in the episode include how some schools, particularly in rural areas, are allowing teachers to carry weapons on campus, the struggles of families of gun owners who have dementia, and the movement of stolen weapons around the United States.
The second half of the episode features an interview with investigative reporter Bethany Barnes, who currently works at the Tampa Bay Times. She joins the show to discuss her reporting at The Oregonian that was featured in the IRE Journal. In her piece, Targeted, she followed a family for months as they waded through a complicated situation: Their son was selected for a threat assessment process at his school — to make sure he wouldn't become the next school shooter. Barnes explains the family's story, how threat assessments work and how she went about reporting on this sensitive subject.
Post is a media review program from InvestigateTV, Gray Television's streaming channel dedicated to in-depth and watchdog reporting. Post is presented in partnership with the journalism organization Investigative Reporters and Editors. The monthly program is taped at the Reynolds Journalism Institute at the University of Missouri School of Journalism, a partner of InvestigateTV.
Stories discussed in Post, Episode 6
Comments