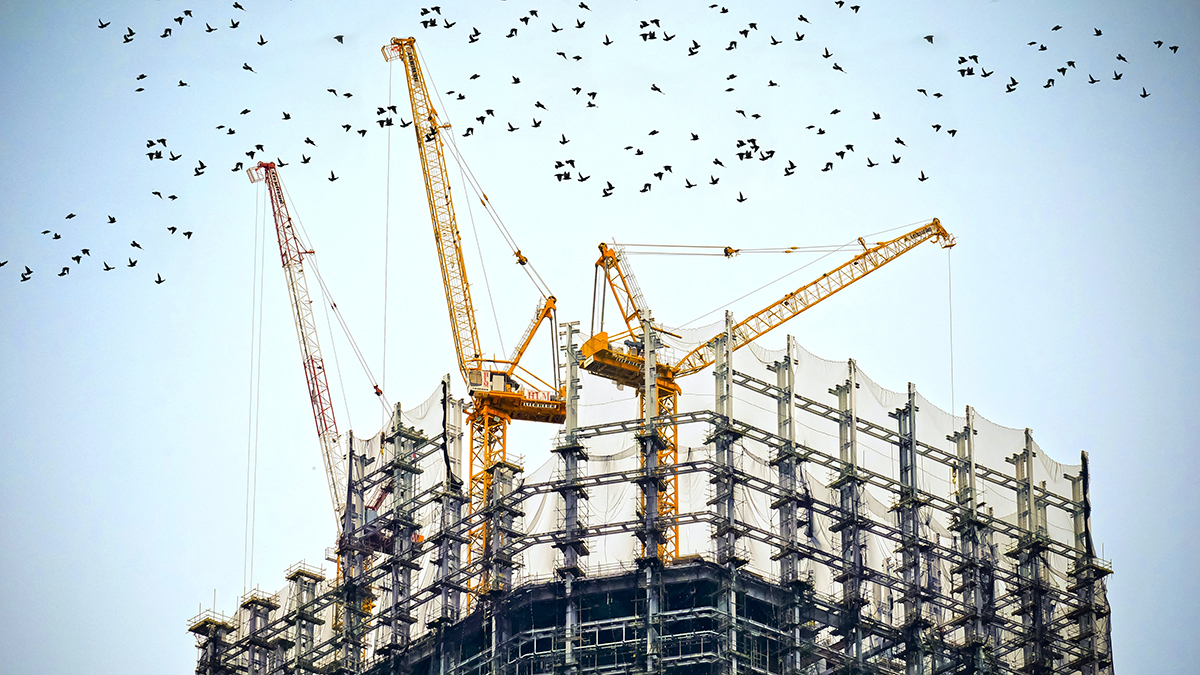 RJI announces three local newsrooms to receive development trackers
An outgrowth of Kate Abbey-Lambertz's RJI Fellowship, the trackers will give communities up-to-date, thorough information about developments in their area
The Reynolds Journalism Institute (RJI) at the Missouri School of Journalism has announced the selection of three local newsrooms from around the country that will receive online development trackers for their news organizations. The trackers will be modeled after Detour Detroit's development tracker, created by Kate Abbey-Lambertz during her tenure as an RJI Fellow, which plots the various planned and ongoing real estate development projects in Detroit on a map and offers details about their history and progress.
"A development tracker is a powerful tool for newsrooms to keep their communities informed about things that might be happening right next door or down the street from their homes," said Kat Duncan, director of innovation at RJI. "That's what local news does best, so becoming the destination for people who want to know about the bank or apartment complex going up across the street is a natural fit, and the development tracker is an elegant and innovative way to make that happen."
The newsrooms receiving development trackers are:
Palm Springs Post — Palm Springs, CA
Ohio News Initiative — Cleveland, OH
Fresnoland — Fresno, CA
Duncan and Abbey-Lambertz will meet with the newsrooms over the course of 3-4 months as the trackers are built to ensure they meet the newsrooms' needs, while data engineer Jimmy McBroom handles coding for the project. Building on Detour Detroit's tracker, these will utilize the same principles of pairing city data gathered from public sources with crowdsourced information from reader submissions.
Equipped with fully searchable databases to allow people to look up individual developments or those in certain areas, the trackers are the latest result of Abbey-Lambertz's RJI Fellowship, which ended in spring 2022. In addition to building Detour Detroit's tracker, she also put together the Local Development Tracker Toolkit, a guide to help newsrooms create their own trackers as a way to enhance audience engagement.
"We believe residents deserve better access to information about what is being built and who is building it," Abbey-Lambertz wrote as part of a series of articles on RJI Online documenting the creation of the tracker and toolkit during her fellowship.
Learn more about the three newsrooms below.
Palm Springs Post
The Palm Springs Post covers civics, development, and community issues in Palm Springs, California. Editor and founder Mark Talkington said the development tracker will be an integral part of the news organization's effort to increase accountability for development projects that sometimes stall or are withdrawn with little communication to the affected community.
"When people are able to see why a development was abandoned, for example, or where they are and in what stage, as well as all the new stuff that's coming, then they are much more informed, and they start showing up and writing letters," Talkington said. "Community action groups form to make sure that when someone plans to develop something, they do it right."
Palm Springs is also notable for its checkerboard land ownership, in which land is divided between the city and the tribal lands of the Agua Caliente Band of Cahuilla Indians, forming a so-called "checkerboard" pattern. Since tribal land developments do not require the same public filings as city developments, residents are sometimes left in the dark about these projects, making the crowdsourced, user-submitted component of the tracker an important feature for the Palm Springs area.
Ohio Local News Initiative
The Ohio Local News Initiative is building a nonprofit newsroom in Cleveland as the foundation for a planned network of local newsrooms across the state. Lila Mills, the editor-in-chief for the Cleveland newsroom, said the need for a development tracker grew out of city's Cleveland Documenters program, which offers training and payment for citizens willing to attend and document local government committee meanings. Participants, many of whom document their own neighborhoods, have expressed a desire to know more about the development process.
"People want to know, 'what's going on in my community?'" Mills said. "And at a higher level, why is it happening here and not there? We want to connect the world of development with the world of the community to answer those questions."
Such questions include who owns developments, given that out-of-state companies have ramped up land purchases and developments in Cleveland in recent years, leading to concerns about accountability for owners without roots in the city. As a searchable database and map, the development tracker will include information about ownership and a given project's stage of development.
Fresnoland
Fresnoland is a nonprofit newsroom covering California's central San Joaquin Valley. Having partnered with the Fresno Bee since 2020 to distribute its content, Fresnoland recently launched its own website to directly distribute local news to its audience. Land use and development stories are already a prominent part of the publication, but Isabel Santos-Gonzalez, development and communications manager for Fresnoland, is excited about how the tracker will engage the community in its coverage.
"I think our community is definitely interested in a tool like this — we just haven't had the capacity to build it ourselves," Santos-Gonzalez said. "We have a ton of sprawl; there's a lot of new development happening all the time, both commercial and residential, and we get a lot of reader questions. 'What's being put up? Where's the water coming from?'"
Historically an agriculture-focused region, the San Joaquin Valley is experiencing an influx of development, with some estimating that urbanized land could triple in the region by 2040. Santos-Gonzalez said this growth spike has implications for the environment and the housing market, issues that both have their own sections on Fresnoland's website.
Comments