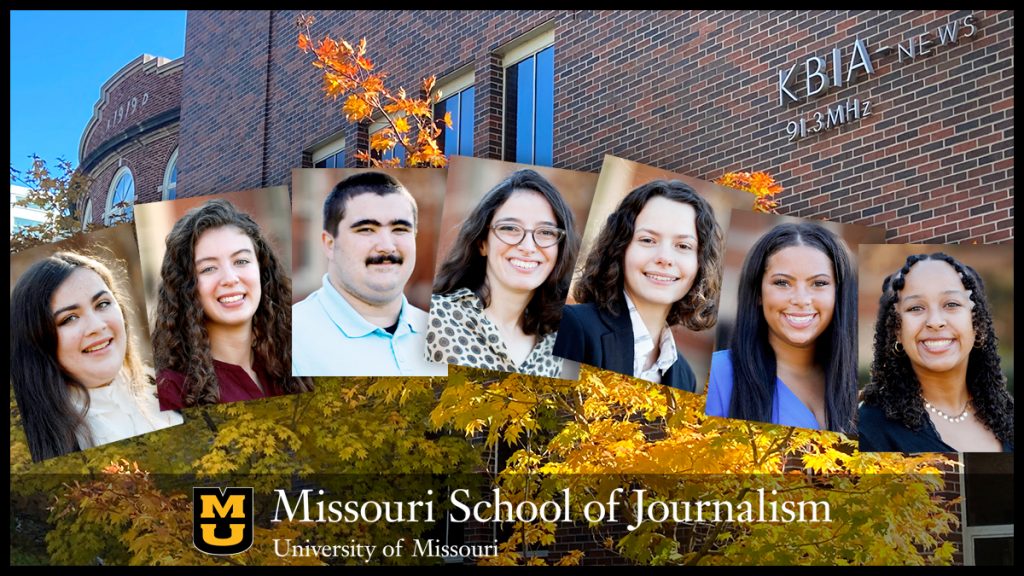 RJI Student Innovation Fellows to support community newsrooms nationwide, gain hands-on work experience
Columbia, Mo. (Dec. 10, 2021) — Seven students at the Missouri School of Journalism will work at local news organizations around the country this summer as part of the Donald W. Reynolds Journalism Institute's (RJI) Student Innovation Fellowships program, gaining hands-on experience helping the outlets connect with their audiences. RJI is housed at the Missouri School of Journalism.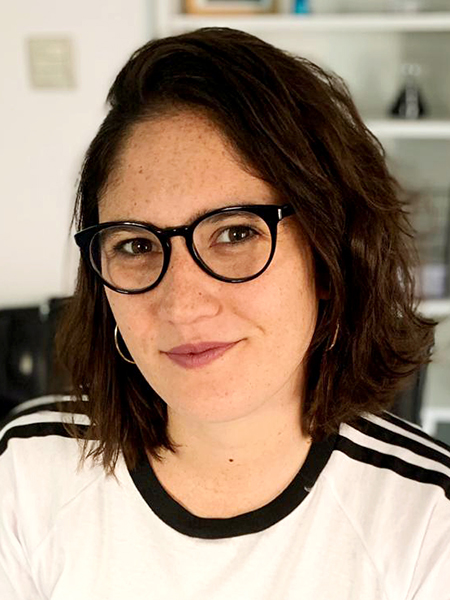 Students will work on a wide range of projects for the partner newsrooms with a focus on helping the outlets build on or introduce product work, from building newsletters and social media tools to creating various forms of content for television, print, and digital news products. Along the way, the News Product Alliance (NPA) — an organization working to "accelerate the digital transformation of news organizations" through "a community of support and practice" — will provide training for the students and newsrooms, both before the fellowships begin and throughout the summer with monthly coachings.
"I am very excited for these students to get to experiment and innovate in product work," said Kat Duncan, RJI's director of innovation. "From newsletters to cutting edge engagement ideas, these students will get to work with these organizations to expand and build upon their current product work to serve their communities. And having the training and support of NPA is invaluable!"
The fellows are required to work between 30 to 40 hours at their newsroom and must produce content based on their findings and experiences for the RJI website as a part of the Innovation in Focus web series.
This summer's students and partners are:
Izabelle Cool, WBUR-FM Boston;
Irina Matchavariani, The Chicago Reporter, Latino News Network;
Julia Wilson, La Voz, Arizona Republic;
Sydney Lewis, The Times-Picayune, The Advocate;
Lucas Owens, The Atlanta Journal-Constitution;
Shayleigh Lawson, Center for Public Integrity;
Samantha Walker, Trusting News.
Meet this year's fellows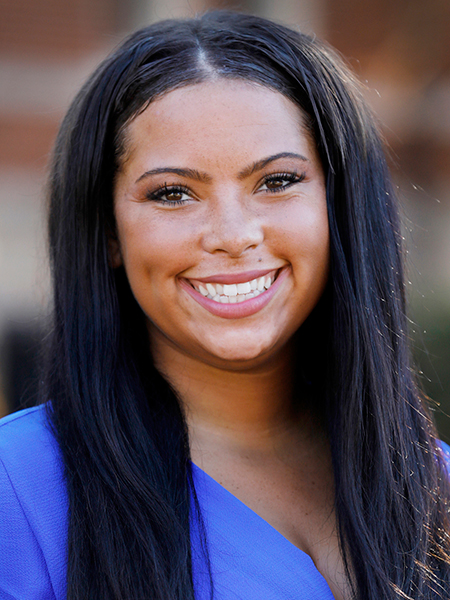 Sophomore Shayleigh Lawson of Overland Park, Kansas, will work at the Center for Public Integrity in Washington, D.C., where she will be assisting with the nonprofit investigative journalism organization's social media engagement efforts.
"I'll be taking their material and putting it on Instagram, and basically trying to attract and gauge audience attention in a different way through social media," Lawson said.
Lawson, who has experience as a production assistant at KOMU and an entertainment reporter MUTV, wants to pursue broadcast journalism but said she is excited to see what possibilities this experience might open up.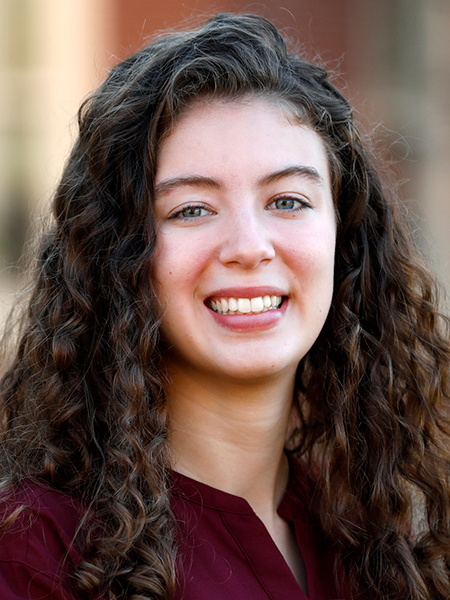 Sophomore Julia Wilson of Champaign, Illinois, will head to the southwest to work for the Arizona Republic and its sister publication, La Voz Arizona, which covers the Spanish-speaking community in Maricopa County.
"They will have me focusing on outreach and communication efforts with Spanish speakers in the Phoenix metro area," Wilson said.
As a double major in journalism and Spanish, and having grown up around "a large contingent of Latin Americans," Wilson sees the fellowship as an opportunity to put the skills she has been developing to work in a real-world context.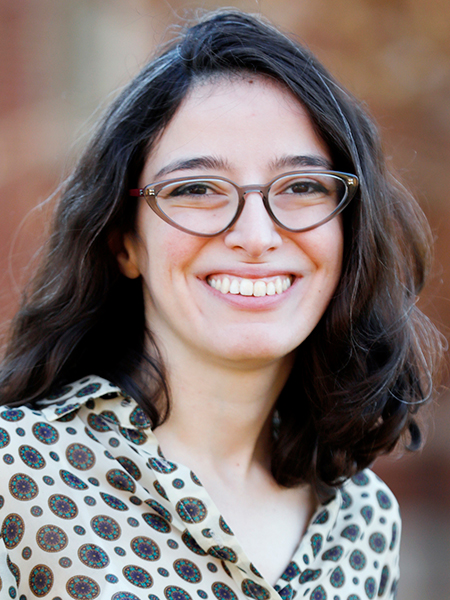 Irina Matchavariani, a graduate student from the country of Georgia, will spend her fellowship at the Chicago Reporter and Illinois Latino News, two publications that recently announced a partnership to cover issues that traditional media outlets sometimes miss.
Matchavariani will fulfill a variety of roles at the publications, including helping build and distribute newsletters, reporting, and strengthening her writing skills.
"I'm really excited about the location and the idea of working at the Chicago Reporter, which has such an amazing history, having been founded around the time of the Civil Rights Movement," Matchavariani said.
Matchavariani will draw on her experience at Vox Magazine and the Columbia Missourian for the fellowship, and she hopes to become a feature writer after graduation.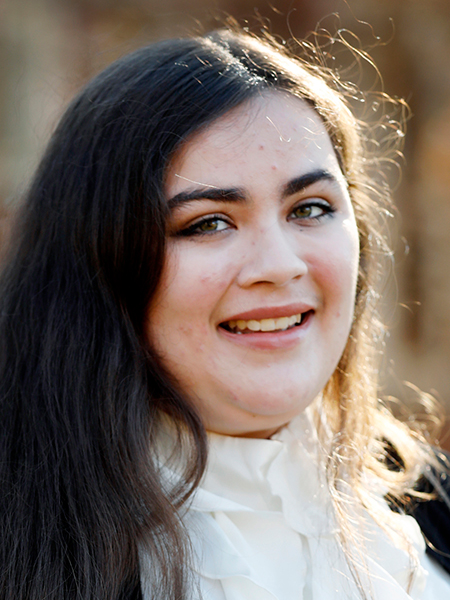 Sophomore Samantha Walker of Joplin, Missouri, will work at the nonprofit Trusting News, a collaboration between RJI and the American Press Institute that aims to develop tools and strategies to help news media earn and retain trust among the general public.
"I've had broadcast and print experience, so I'm excited to be able to try nonprofit work," Walker said. "I'm considering working for a nonprofit as a career, so this will be a great opportunity to see what I can learn from the experience."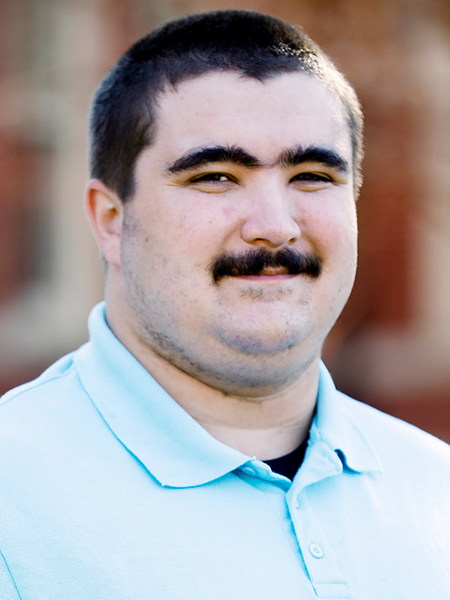 Junior Lucas Owens of San José, California, has been placed with the Atlanta Journal-Constitution, where he will help the publication create news products for their audience that go beyond standard reporting.
"I will work with the product team in some capacity, maybe in newsletters," Owens said. "As an Atlanta Falcons fan growing up, I would read about the team in the Journal-Consitution, so it will be great to actually work at the paper."
Owens enjoys photojournalism and sports coverage, but he also wants to learn more about the business side of journalism, and he sees the fellowship as an opportunity to do just that.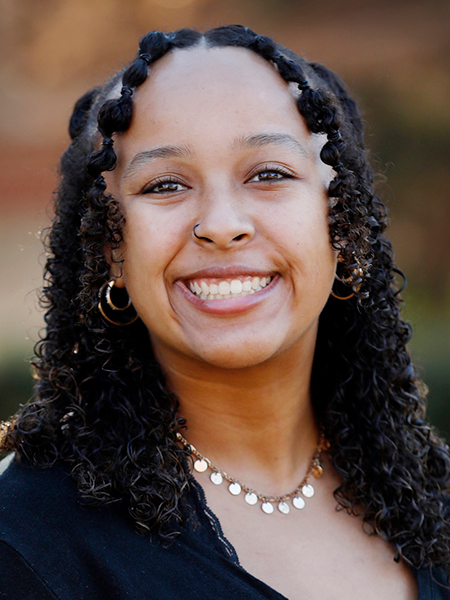 Sophomore Izabelle Cool of Atlanta will head to Boston to work at WBUR-FM. Like Owens, she will work in product development, which she sees as an opportunity to expand the breadth of her work experience.
"I would like to go into sports broadcasting, but it's important to have the ability to appreciate all aspects of the process," Cool said. "I do work for KBIA on the marketing side and do sports writing at the Maneater; this is another aspect of the news production process that I have the chance to learn about."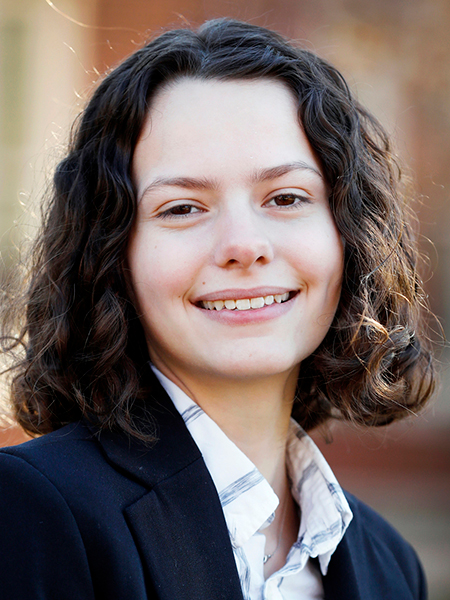 Finally, sophomore Sydney Lewis of Eden Prairie, Minnesota, will go to New Orleans to work for the Times-Picayune | The New Orleans Advocate. Lewis, who is aiming for a career in strategic communications, said she will be working on the publication's beat-specific newsletters.
"I have a lot of interests, but I would like to be in a supporting role, helping a publication reach their audience by running communications," Lewis said. "That's something I really enjoy, and I'm hoping to learn more about it with this opportunity."
This will not be Lewis' first encounter with New Orleans; she had been up for a Billy Michal Student Leadership Award from the city's National WWII Museum, but was unable to accept the award due to travel complications posed by the COVID-19 pandemic. Going to New Orleans now, she said, will feel like a homecoming.
Comments