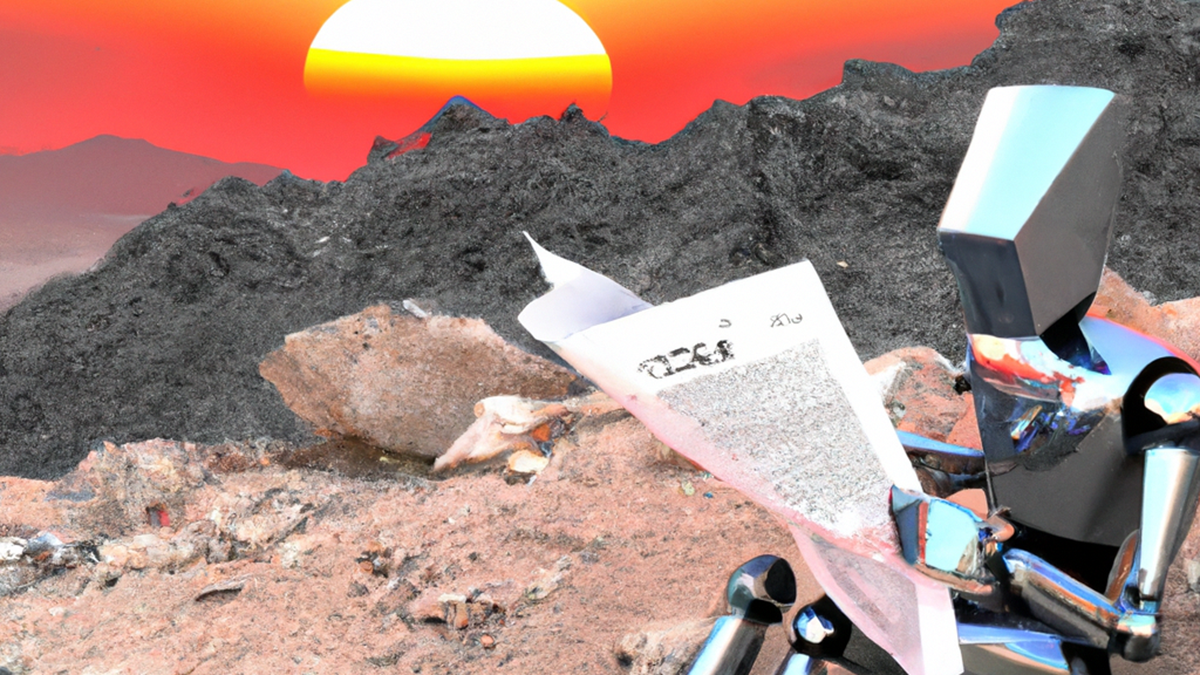 The Bloomfield Info Project: An automation case study
A nonprofit responds to a growing news desert
According to the University of North Carolina Hussman School of Journalism Center for Innovation and Sustainability in Local Media, a news desert is "a community, either rural or urban, with limited access to the sort of credible and comprehensive news and information that feeds democracy at the grassroots level." Local news losses don't just affect Bloomfield, New Jersey — between 2004 and 2020, at least 1,800 communities in the United States have lost local news coverage entirely with many additional papers reducing circulation quite significantly.
When local news disappears, communities lose voter participation and often see an increase in corruption. I have spent the past year focusing on how automation and AI could be helpful in addressing the decline of local news. It turns out that I'm not the only person who has had this idea.
Simon Galperin, 2018 RJI fellow, founded the Bloomfield Info Project, a community news service in Bloomfield, New Jersey, in response to a lack of reliable local news in the community. It describes itself as "a participatory media project," meaning that it gets the community involved in content production. But another thing that the Bloomfield Info Project does is leverage automation to stay on top of what's happening locally.
"We are working towards policy organizing and practice to make journalism serve the public interest," says Galperin. "We broadly support sort of movements toward a more democratic form of media through training, community participation, cooperatives, and immunization and we advocate for the creation of a new layer of hyperlocal public media.
How does it do that? By using automation to create a local newsletter that provides the public with stories that are pertinent to community issues. Bloomfield Info Project follows over 200 local news sources that include organizations like zoning boards, town council, business groups, and local social groups. "We treat the internet as a real place," says Galperin.
They use an automation product called Zapier that indexes public information in one place so that it can be read in a common feed. So for example, when they are looking at press releases, the tool reads it and puts everything into a draft to be published. Currently, Bloomfield Info Project pays $130 per month for about 5,000 tasks per month.
"As long as the apps you use are available on Zapier, the opportunities for automating your workflows are endless no matter what type of product you're producing," says Galperin. "It just then becomes a question of mapping your workflow and seeing what you can automate and to what degree."
Eventually, Bloomfield Info Product plans to use additional machine learning tools and dip their toes into automated content creation with AI writing. There are no plans at the moment to allow the program to run completely automatically.
"When we begin using AI to draft our news summaries, it will still have to go through editorial, at least two layers of humans before it moves to publishing," says Galperin.
Currently, the Bloomfield Info Project is fundraising to build a piece of technology that other news organizations could use to set up the same type of curation service in their community.
As far as solving the news desert, however, AI is just a small piece of the puzzle. News needs money to be sustainable as traditional ad-revenue profit revenues have bottomed out. It may be important to look to other ways to fund news through philanthropy and public funding.
"Us becoming sustainable does not equal every community in Jersey having access to this service," says Galperin. "I think sustainability at the local news level requires public funding and media policy."
Comments