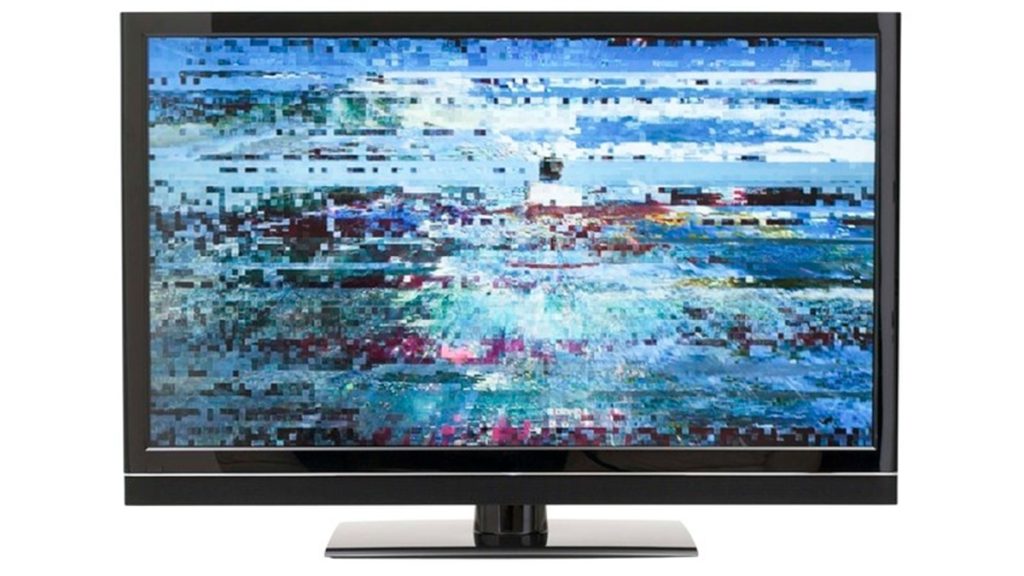 TV reporters open up about covering trauma
The comments and anecdotes shine a spotlight on mental health issues
For roughly 10 years, I've had the privilege of living out the dream I've had since I was 10 years old. I've worked in four states (California, Florida, North Carolina and Virginia) for four different TV news stations anchoring and reporting on general assignment and investigative news stories. Throughout this time, I've reported in the middle of hurricanes, the aftermath of tornadoes, and from mountains as wildfires burned thousands of acres below.
I've also covered dozens, if not hundreds, of breaking news stories that have attained local, national, and international attention. These include two deadly mass shootings in the past three years in southeast Virginia, a California tour bus crash that left more than a dozen dead and many more injured, and a high-profile California case involving two parents who pleaded guilty to abusing, imprisoning, and torturing 12 of their 13 children.
In the last two years, I came to realize that many stories I covered while on breaking news and severe weather coverage can be considered traumatic events. I'm not alone. Research has shown most, if not all, journalists cover some type of traumatic event. Other research has brought up the notion that many, if not all journalists have been exposed to traumatic events related to work, and there's an argument for increased organizational support and trauma training for work, either in journalism schools or at their job.
What are those impacts on TV news field journalists? How are they felt? What are the stories of our community's storytellers? That was my goal with my research I conducted through the University of Missouri School of Journalism this fall.
After months of interviewing and analyzing, my research bolstered points from other studies I found regarding mental health impacts on journalists. Participants reflected on events they covered that can be considered traumatic, and how they cope and deal with similar situations. My research also provides a lens into fresh, unique ideas, and can be used to spark conversations among employees and managers to possibly implement new strategies, including more help from mental health professionals and more paid time-off options.
The trauma through reporters' eyes
I recruited 10 TV news field journalists (anchor/reporters, reporters, and photojournalists) and a TV news manager to be interviewed individually via Zoom. Experience amongst participants ranged from a few years to nearly 30 years. At the time of recruitment, all were employed under my parent company, The E.W. Scripps Co., a station ownership group that operates 61 stations in 41 TV news markets across the United States. All interviews were kept anonymous for the final project.
Amongst the TV news field journalists, a lot of the participants, like me, estimate covering hundreds of breaking news stories throughout their careers. They covered local breaking news assignments, significant regional stories (2018 Marjory Stoneman Douglas school shooting, 2019 Virginia Beach mass shooting), and major historical events (9/11 attacks).
A news anchor and reporter from Virginia reflected on covering a breaking news story in southeast Virginia involving a mother being murdered. "I still get a little teary thinking about that," they said. "That was one where you ask yourself [and] you start to think about everything, not as a journalist, but just, like, as only as a human being. That was a difficult thing to push through."
A reporter from Florida talked about taking a break from their career in TV news because of burnout from breaking news stories. "I didn't have anything left to give," they said. They also emphasized tools and resources to help their mental health in their second stint in TV news.
"Knowing who to call, knowing what to do, knowing how to really be present in my body, and be like, 'Alright, am I feeling anxious? Am I feeling those signs of burnout again," they said. Meanwhile, the TV news manager interviewed in my research spoke openly about seeking help after breaking news experiences in their career. "It's through those experiences in the newsroom, and outside of the newsroom, who have shaped me into a leader that leads with empathy, that leads with compassion, that leads with inspiration," the manager said.
A photojournalist from Virginia talked about their experience covering named storms and tornadoes, and having compassion for people impacted in these storms. "You see their houses blown away. You've seen that people have been injured or killed," they said. "When a storm is coming, it can be difficult, then you see the damage afterward, it can certainly affect you, especially seeing people's lives strewn about a road or their family members gone."
Fast paced with uncertain situations
In our second key area, the journalists interviewed shared the fast-paced action of gathering and disseminating information to their newsrooms and viewers. One reporter from Virginia called it, "chaos." "Your mind is racing like a million miles a minute," they said.
Others, like one reporter from California, talked about having "heightened anxiety" when going live on TV. "I am always on edge and very self-aware," they said. "I'm always very untrusting of people around me. You think about, just being a woman, who could be targeting you?"
In terms of stressors while out on coverage, an anchor and reporter from Virginia talked about not letting their station down in the field. A photojournalist from Virginia also mentioned the unknowns at breaking news and severe weather scenes. "You can be called to a shooting, and the first thing you see when you pull up is somebody who has been killed, a body laying in a parking lot, or a driveway, or in a car. You may not be prepared for that, that may be the very first thing you see when you pull up. For some, it can be quite jarring to see somebody who was just alive a few minutes prior," the photojournalist said.
The journalists had mixed feelings on whether to show emotions while at scenes and on-air. They also had different ways to cope with breaking news and severe weather coverage. These include their faith, music, therapy, accepting circumstances, and reassuring their personal well-being.
'Fortify the dam before it breaks'
Finally, when asked about trying to assess covering traumatic events, I heard a common answer across many participants: It's part of the job.
"We have to show people, unfortunately, the worst of the world because information is power. There are still important stories to tell," a photojournalist from Virginia said.
One reporter from Florida spoke about their news management being mindful of rotating crews for breaking news coverage. The TV news manager also emphasized their personal philosophy, "There is no stigma around mental wellness with me."
Secondhand trauma was brought up quite a bit during my interview with a news anchor and reporter from Virginia. "It's chipping away at a dam until it busts loose," they said. "The goal for us, if we really care about the journalists who are doing the work and not just about journalism, is to fortify the dam before it breaks." Meanwhile, one reporter from Florida shared concerns for retention in the industry, saying people have left due to mental health concerns. "A lot of other people that I know from my personal experience have really just sat down, and while this was their passion maybe at one point, they're looking long term for their own personal health, their own mental health," they said.
Ideas for improvement
When it comes to personal resources and trauma training, journalists talked about using virtual therapy sessions offered through Scripps and going to their own private therapist. The study showed a lack of formal trauma training among many participants early on in their career. A Virginia reporter talked about Scripps offering video training for covering breaking news and severe weather situations.
However, a news anchor and reporter from Virginia believes the absence of trauma training, especially with students, impacts the TV news industry. "If you're not prepared for the level of secondhand trauma that you'll face, or even aware that you're going to take home some of the emotional weight of many of the stories you cover, this generation is not for it," they said.
Formal trauma training for young journalists is one area of opportunity that the news anchor and reporter suggests. Perhaps, a class on mental health recognizing secondhand trauma signs, how to get to therapy, and what to do in emergency situations. A couple of reporters from Virginia also brought up an idea of mental health check-ins, maybe from a group setting, for those covering breaking news and severe weather often.
The Donald W. Reynolds Journalism Institute at the Missouri School of Journalism currently has an RJI fellow, Tara Pixley, exploring issues about safety and mental health during potentially traumatic assignments. You can read an article about her project here.
Two suggestions from the interviewed journalists were more mental health paid time off (PTO) and a locally affiliated therapist specialized in secondhand trauma at each station. One Virginia reporter said they could see an extra 7-10 mental health wellness days to go with their regular PTO, so employees wouldn't have to decide whether to use days for vacation or mental health wellness. "If you're looking at a bank of PTO, and you're struggling mentally, but you have a trip planned to see your family at Christmas, you have to decide. Do I go see my family at Christmas, or do I take this mental health day, or will I tough it out," a Virginia news anchor and reporter said. "When people tough it out, that's when the dam breaks."
The TV news manager called the idea of more PTO for mental health purposes "a delicate balance," and they had hesitancy over the thought of potential abuse of days. They added that it's important to look at it from the business standpoint – being how it impacts the bottom line – and the HR standpoint as a great resource and recruitment tool for employees.
Along with Scripps virtual resources, journalists believe a local therapist affiliated with each station provides a point of consistency. A Virginia news anchor and reporter gave an example of a colleague covering a vigil when a shooting took place at that location. "How great would it have been if she were to know there was a person she could call, who was on-call, and she could be in their therapy office the next day," they said.
I'm thankful for each of the 11 participants who contributed to make this research a reality. We can see that journalists encounter different mental health impacts when covering breaking news and severe weather consistently, and they cope and react in different ways. There's also a push for more resources, like more mental health PTO, locally affiliated therapists, and formal trauma training, to help recruit and retain employees.
My hope is that individuals and companies can see this, and it sparks their own conversation. How can we further help those covering stories on the front lines to continue creating a better-informed world? This research offers ideas, but the answers and action now lie within the newsrooms and boardrooms. Stay tuned.
Zak Dahlheimer is a reporter and anchor for CBS affiliate WTKR in Norfolk, Va., and a December 2022 graduate of the Missouri School of Journalism online master's program.
Comments