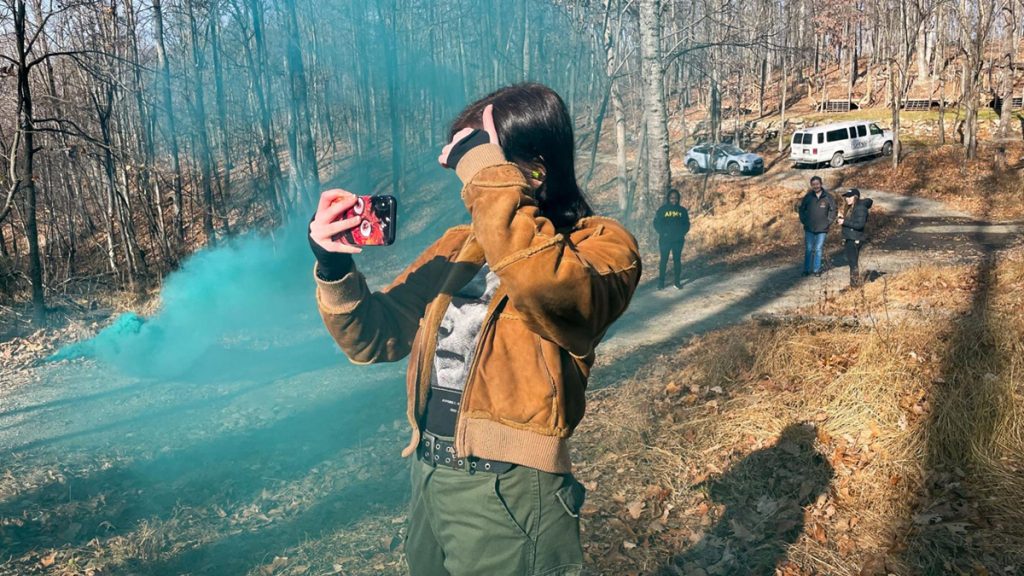 Building a trauma and identity-informed safety, security and risk management resource for all bodies and environments
With the support of the Reynolds Journalism Institute Fellowship, I am creating an online toolkit that offers trauma and identity-informed visual journalist safety checklists, tips, gear advice, and other necessary security training elements for all visual journalists, including freelancers and students, with an emphasis on equity and ethics. It will be a globally accessible resource addressing specific risk management tools, techniques and considerations for journalists with diverse bodies and backgrounds doing visual reporting in a variety of environments.
These resources are those that I needed when I was covering civil unrest during a pandemic as a veteran freelancer in 2020, or when I was invited to document the aftermath of the 2010 Haiti earthquake, but felt unprepared to balance the safety issues of photographing a post-disaster environment and the ethical considerations of doing so in a nation experiencing ongoing impacts of colonization. These are the resources I needed when I was photographing Florida hurricanes as a college journalist and when I had the opportunity to photograph the aftermath of Southern California wildfires as a seasoned professional photojournalist (but again did not due to lack of access to appropriate safety information and resources).
At so many points in my career as a freelance visual journalist and as an under-resourced student journalist, I have needed an accessible compendium of safety resources and knowledge to assess and manage the risks of doing my job. Yet at each of these pivotal points, I have not had access to those necessary resources.
This project, titled Source of Safety (SOS), will build on and streamline the existing individual and organizational efforts to increase the accessibility of safety resources for all: student journalists, self-taught and emerging documentarians, freelancers, staffers and everyone in between. I hope that this work will serve any visual journalists who have turned down or missed opportunities to tell important stories because the risk was too great without necessary support and information.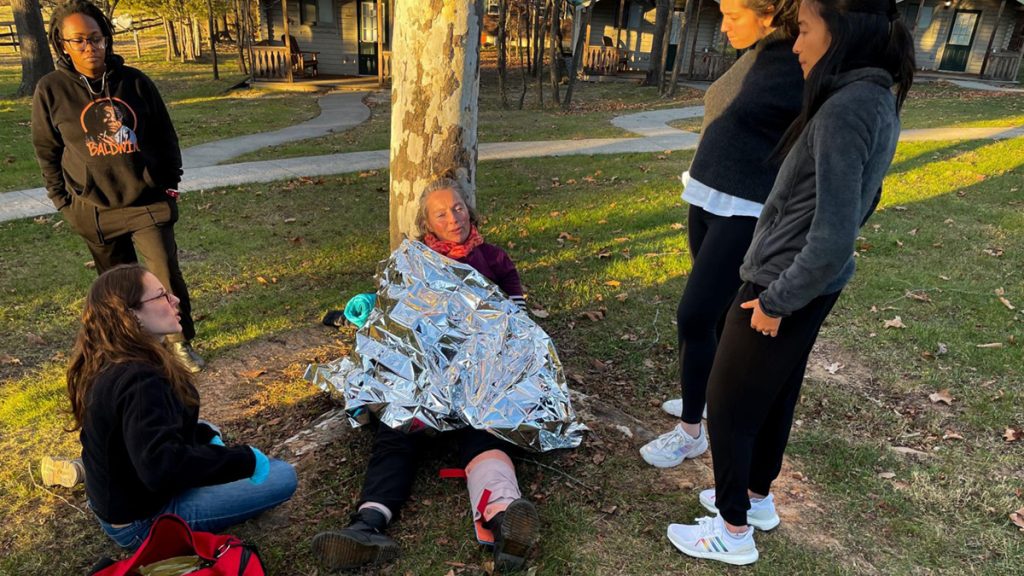 Background on journalism safety trainings
When Hostile Environment and First Aid Training (HEFAT) courses for journalists were first designed in 1993 by ex-military personnel in the United Kingdom, they were implicitly structured with the male body in mind. In the thirty years since the original HEFATs were introduced, necessary safety training has continued to be inaccessible for most working journalists. Even if individual journalists or newsrooms can foot the bill of HEFATs that often cost upwards of $1,400 USD person, the existing safety trainings fail to account for many different embodiments and lived experiences such as Black, Indigenous, nonbinary, queer, differently abled and neurodivergent journalists.
Narrowing the safety field even more, an emphasis on combat zones has remained the standard while the inclusion of gender-based violence, digital security and other contemporary concerns continue to be the least taught topics.
A 2017 Dart Center Report found "only 8% of journalists reported receiving sexual harassment/gender-based violence training and only 3% reported receiving online harassment training." The report further underscored that even when topics of gender were taught within safety training, they "received the lowest satisfaction rating" from respondents.
Statistics like these bolster a growing recognition within the media industry that traditional journalism safety trainings are wholly lacking in multiple key areas. While there has been much recent conversation around how best to do trauma-informed reporting with sources, there is far less consideration of how journalists themselves need to prepare for, recognize and engage our own on-the-job traumatic experiences.
The global pandemic and widespread civil unrest of the last two years have brought into stark relief the need for all journalists to be educated and prepared for an extensive array of potential risks we might encounter while reporting. These events further underscored the divide between traditional journalism practices and ethics and the needs of a diverse public that mainstream news media has failed to serve for years.
There is an ongoing and widespread disconnect in the journalism industry of both how to serve marginalized journalists and how to connect to diverse communities across a spectrum of identities and lived experiences. All journalists are increasingly under threat in the various areas we venture to report, not just the perceived "hostile" environments of war and conflict zones AND all journalists have a responsibility to the communities we serve and report on.
Threats to visual journalists
Visual journalists specifically face particular threats that come with being highly recognizable as a person with a camera and are also in positions to cause potential harm to vulnerable communities and individuals through our reporting practices. A foundational limitation of HEFAT training is written into the language itself, where the very concept of journalists as at risk of entering "hostile" environments already frames our work with certain communities as an us vs. them antagonistic relationship.
We need more accessible and comprehensive safety training that introduces all visual journalists to risk assessment, de-escalation practices, and psychological first aid as key skill sets in the documentarian toolbox. We also need a thorough recognition of how journalism practices can either build trust or create suspicion in particular communities and that our ability to do our jobs safely, ethically and well are all intertwined.
A few organizations have recently stepped up to offer excellent free safety resources for freelancers and tools for trauma-informed practices, such as ACOS Alliance, DART Center, IREX and the International Women's Media Fund. The training provided by these orgs have also worked to educate media practitioners on how a wide range of identities are differently vulnerable to varying risk.
I believe the next step is to make a clear connection that journalist safety is often tied to public perception of journalists, recognizing that how we comport ourselves while on assignment is both a component of risk mitigation and ethical journalistic practice.
Next steps
Over the next nine months, I will work to establish a global network of media practitioners (with particular attention paid to those working in the field of visuals) that connects individuals to accessible safety resources and connects us to each other. So many journalists have learned, improvised, revised and perfected our own ways of keeping ourselves and colleagues safe while we do the important work of journalism.
I hope to build a bridge for all of us to share knowledge, access it collectively and continue to strengthen an international network of devoted journalists who rely on the public's trust as much as we rely on each other. To that end, I will be offering multiple opportunities for collaboration, including creating a hashtag campaign where any media practitioner can offer quick tips, hot takes and other info via Twitter/Instagram that will become a living database of safety knowledge.
I am also offering weekly listening sessions so that journalists around the world can connect with me directly to talk about your experiences with professional hazards, safety concerns and risk management needs. If you're interested in talking about any element of safety and security for visual journalists, please schedule a meeting with me here.
I have put together a list of resources and an accessible Google Drive of resources that will be continuously updated over the course of this project and beyond. Please email journalismsos@gmail.com if you have any suggestions for guides, checklists, reports, templates or anything else to add to these living resources. 
Watch this space for a forthcoming survey of visual journalists' safety training needs and for more updates on this project as it develops.
Comments