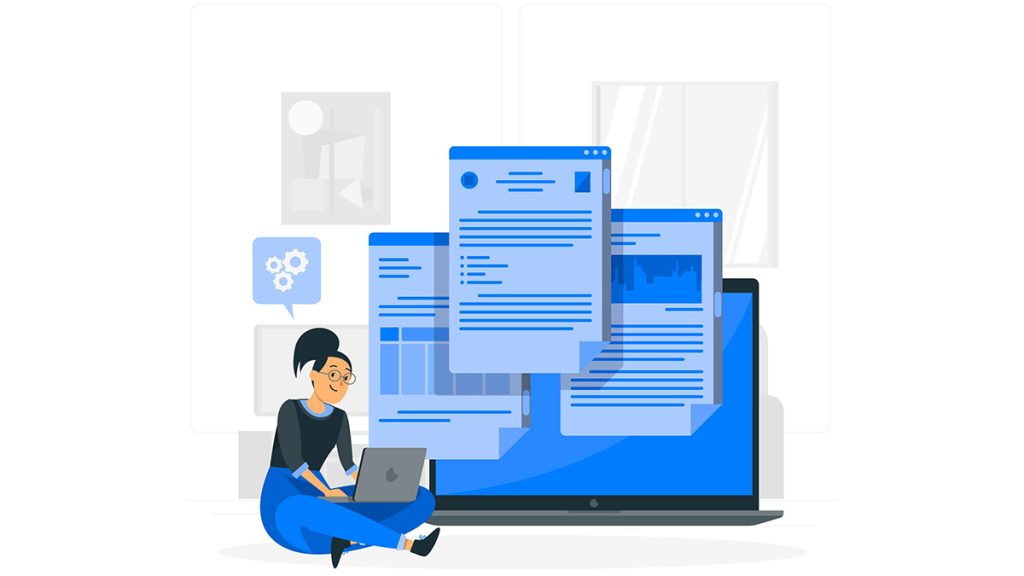 Two friendly AI sidekicks for web reading
These plugins help summarize, synthesize and analyze
Paul Cheung is a RJI Columnist exploring how newsrooms and journalists with limited resources can use AI tools to improve efficiency and increase capacity in their daily development and audience operations.
Frequent tight deadlines for extensive reports, studies, and analyses often leave many journalists with minimal reading time. As journalists, we're accustomed to rapidly absorbing and synthesizing vast information. Amidst shrinking resources and impending deadlines, consider experimenting with these two tools, available as Chrome browser extensions.
As I'm writing this column, Google Search Lab just announced on Aug. 15 on their blog that they rolling out new generative AI capabilities to help users engage with long-form content by providing AI-generated key points and the ability to explore specific sections, improving information navigation on the web.
Again, before diving into my reviews, it's important to note that my evaluation is based on personal experiences, and I have not received any compensation or collaboration with the mentioned programs or companies.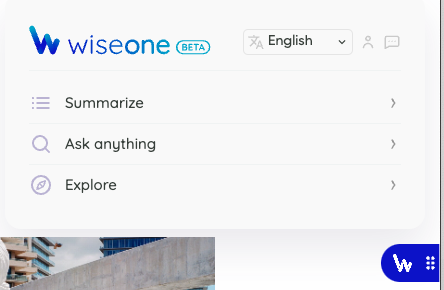 Wiseone — an AI Chrome browser extension that's here to make your web reading experience a breeze. Imagine having an AI buddy that not only summarizes articles for you but also offers key takeaways and engages in friendly Q&A chat. It's like having your own personal research assistant right in your browser!
Once you've added the extension, keep an eye out for the deep blue W icon on the right side of your browser window. Give that little W a click, and voilà! You're presented with three options: "summarize," "ask anything," and "explore." Now, the "explore" feature is all about diving into the vast expanse of the internet, so if you're after focused info, you might want to skip that one. The extension is currently free.
Now, let's delve into my initial rendezvous with the summarization tool. I put it to the test with a meaty press release from the Knight Foundation, detailing their president's 18-year journey. At a staggering 1,600 words, this release is not lightweight. But here's where Wisone works its magic, churning out three impactful takeaways and a concise summarized paragraph. I'm inclined to rate this feature a solid 8 out of 10!
Wiseone boasts another trick up its digital sleeve. The "ask anything" feature lets you fire off questions related to the article. I threw a curveball by asking about Alberto's arts investments and a succinct response was at my fingertips. Without Wisone, I'd be wading through paragraphs to unearth the answer. The first mention is in the three paragraph 4th bullet under "Among Knight Foundation achievements during his tenure" and in the seventh paragraph under "About Alberto Ibarguen." This tool is like having your own AI-powered research assistant!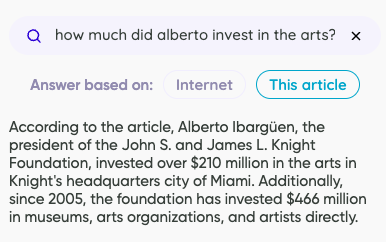 Wiseone is also capable of summarizing content in eight different languages such as Chinese and Spanish. I put it to the test by feeding it a Chinese article from The New York Times about China's military maneuvers near Taiwan.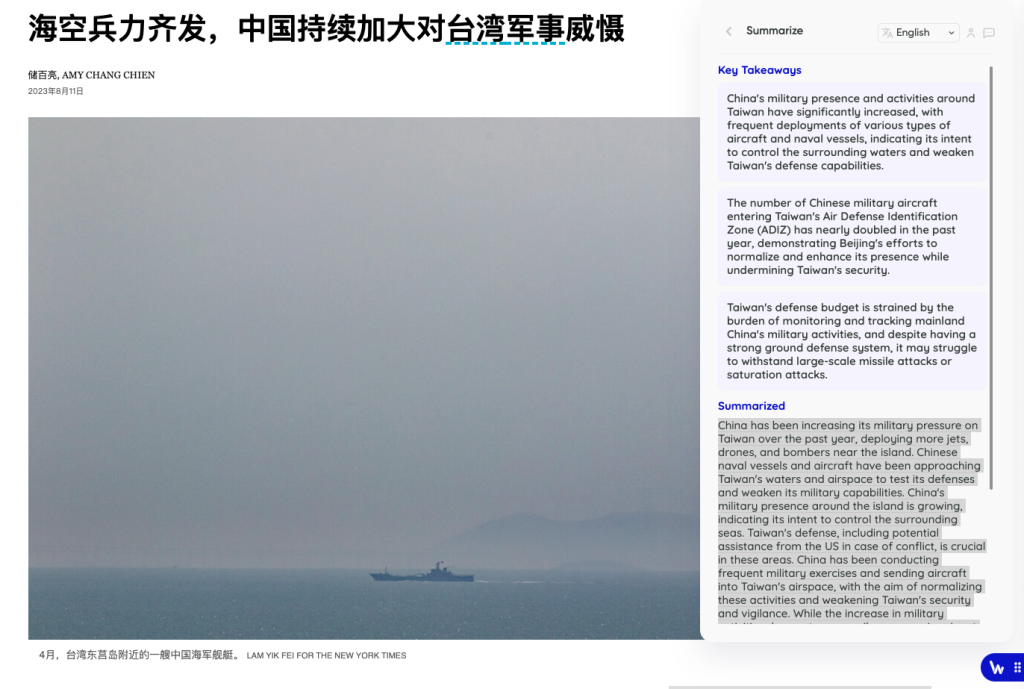 Jin Ding, Chief of Staff at the Center for Public Integrity and a native Chinese speaker, gives Wiseone a thumbs-up. According to Jin, the AI extracted the article's essence, saving Jin over 10 minutes of reading. Keep in mind, the article delves into the delicate geopolitics between China and Taiwan, where precision is paramount. While the AI did omit the origins of certain expert quotes in the summary, Jin reminds us of the importance of acknowledging information sources, especially in sensitive matters. Wiseone did stumble when faced with another non-English New York Times China article, issuing an error.
Moving from Wiseone's summarization prowess, let's now venture into the realm of PDFs.
PDF.ai is an application designed to transform your interaction with PDF documents through AI-driven chat functionality. Imagine being able to pose questions and receive summaries from your PDFs with ease. Originally a desktop application, PDF.ai has recently expanded its reach by introducing a Chrome browser extension.
While a basic version is available for free, there's a premium offering at $120 per year that grants unlimited access to daily queries, document uploads, PDF pages, and extended reply lengths. This price point could be a game-changer, particularly for those navigating numerous PDF reports.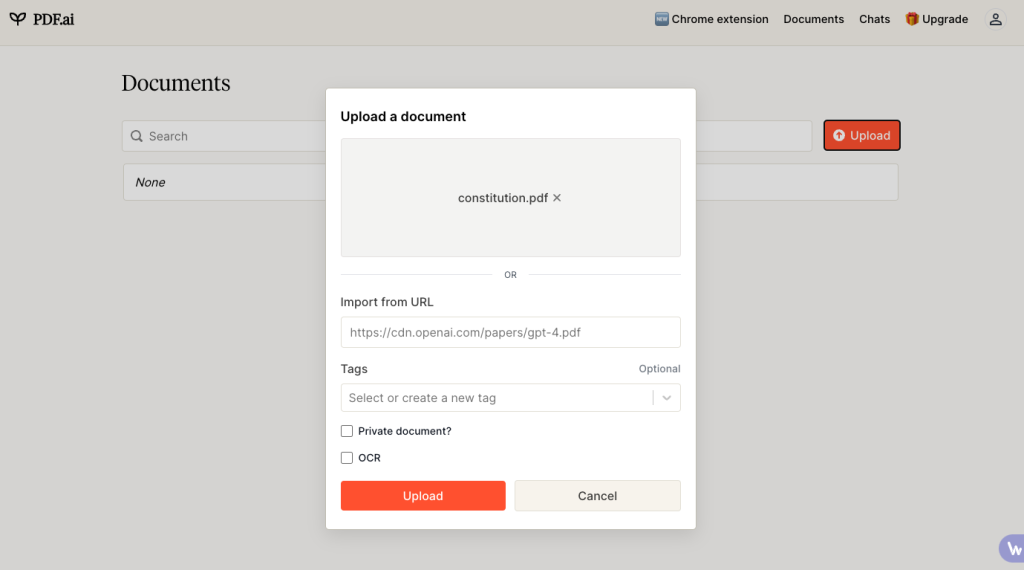 Getting started with PDF.ai is a breeze. With the option to upload PDFs via drag and drop or directly import from a URL, the process is pretty intuitive. A nice standout feature is the "private document" setting, which ensures that uploaded PDFs are not stored on the platform's servers. This means that users can engage in conversation about the document without granting access to the content itself. It's a reassuring option for those who prioritize document security. Additionally, PDF.ai takes the extra step of automatically removing documents after 7 days of inactivity, ensuring that your sensitive information remains protected and not stored.
PDF.ai doesn't stop at static PDFs — it also tackles scanned documents head-on. The Optical Character Recognition (OCR) button is another feature that deserves some attention. With a simple click, the text within scanned documents is supposed to be searchable thus opening up a world of possibilities for users seeking specific information within image-based content. This feature is further enhanced by its ability to recognize text in multiple languages. I haven't stress tested this feature so I'd be curious if anyone has.
I test drove PDF.ai by uploading the Constitution of The United States using the free version. This was an opportunity to gauge its capabilities in answering basic questions related to a complex document.
What I like about PDF.ai's responses is its integration of page references. This design choice allows users to directly navigate to the relevant page for more comprehensive answers. It's an invaluable feature for those seeking in-depth insights from specific sections of lengthy documents. However, it's important to note that while the free version provides valuable assistance, there might be limitations to the completeness and accuracy of responses. To illustrate, when queried about the number of amendments passed between 1970 and 2000, the answer provided was rather perplexing. While it accurately acknowledged the presence of at least two amendments during that time frame, it curiously mentioned non-existent 28th and 29th amendments.
So here's my scoop on Wiseone and PDF.ai: No tool is flawless especially if they are free. If you're well-versed in a topic, these tools can be a great companion. However, for journalists venturing into unfamiliar territory, a cautious approach is wise.
Comments