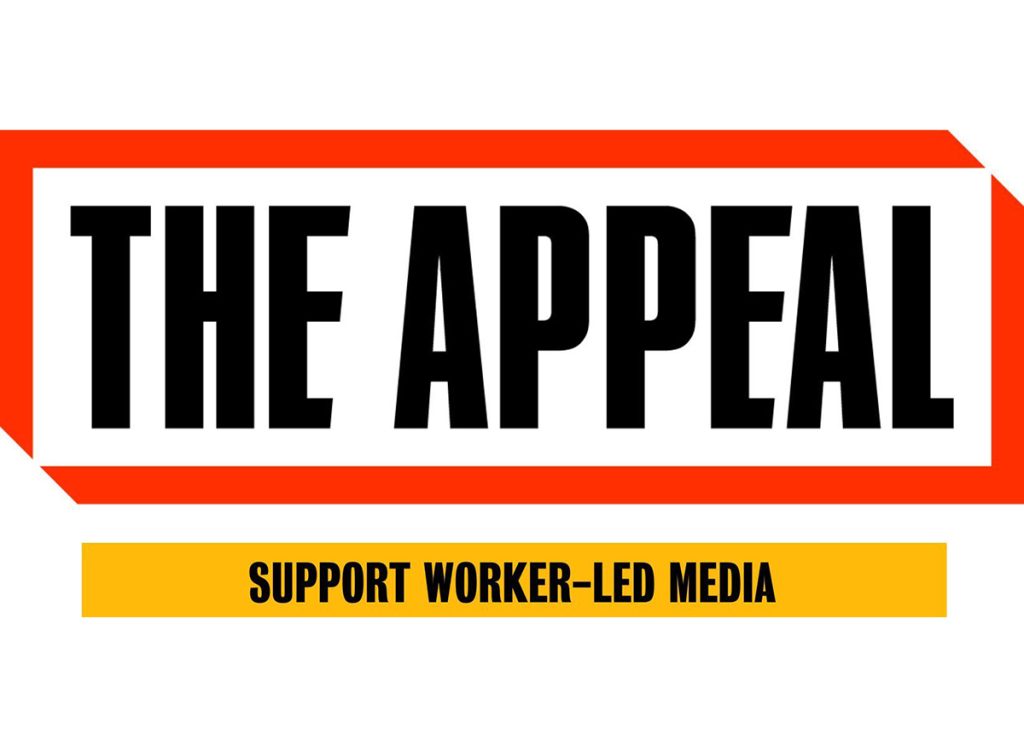 We've created a democratic, worker-led, care-centered newsroom
And now we're sharing how you can apply that to your own workplace
Hello! We're Molly Greene and Tara Francis Chan, the leadership team at The Appeal. Our journalism exposes the harms of the criminal legal system, equips our readers with information to make change, and elevates alternatives that keep all people safe. In a country where nearly half of all American adults have had an immediate family member incarcerated, we are committed to sharing untold stories, holding power to account, and examining alternatives coming from the communities most impacted by policing, jails, and prisons.
We are also one of the first worker-led, nonprofit news organizations in the country.
What does this mean? Great question! We are partnering with RJI to bring you some answers. Over the next 12 months, we will release a monthly article to take you behind the scenes of our newsroom to provide practical tools and guidance to help you transform your newsroom in both big and small ways.
Some of the topics we'll cover include
Democratic decision-making
Redefining leadership
Centering physical and mental care for journalists
Building a transparent and equitable compensation model
Implementing best practices for remote newsrooms
Working with a board of directors that guides and supports, rather than dictates our work
How we got here
In the spring of 2021, staff at The Appeal unionized in an attempt to improve the organization's workplace culture and conditions. Weeks after initially recognizing the union, management decided to close the organization and cease publishing. You can learn more about that time in our lives here.
Needless to say, staff were not fans of this plan. The Appeal's reporting is crucial to both the criminal justice and journalism ecosystems, and good journalism jobs are increasingly hard to come by. So we used our collective power to gain control of our intellectual property and create The Appeal as it is today. This meant we needed to incorporate and build an entirely new organization to keep our work going.
The what
We knew we wanted to take a swing at a different, more sustainable approach. We were intent on avoiding the pitfalls of our former workplace—and many newsrooms—by becoming a newsroom where folks feel supported and proud to work. We have a leadership that oversees, guides, and supports our work but we also have a democratic decision-making process that includes our team in decisions that impact their lives and their work.
Our team—we currently have seven staff—are fully remote and have collectively chosen everything from compensation, to vacation and time off policies, to how much we work and get done on a weekly and monthly basis. We'll get more into the how and why of all of this, and more, over the course of the next year.
Our model enables us to hold ourselves accountable to the values of real equity, transparency, and self and community-care that we want to model both for ourselves, but also for our news industry.
The why
While the recent focus and investment in local news is both exciting and promising, if our industry keeps building the same kinds of newsrooms, we will keep losing journalists. Newsrooms that lack transparency, demand too much—mentally and physically—from journalists, and invest in leadership structures without diversity, care, and community are problematic, regardless of whether they are local, national, or issue-specific publications. This jeopardizes the future of our individual newsrooms, our industry, and our democracy.
As the recent waves of layoffs, hedge fund acquisitions, newsroom closures, unionizing efforts, and union strikes show, our newsrooms are in crisis. In Seattle alone, nearly one-third of journalists left the industry in the five years prior to 2021. A survey of 101 industry "Leavers" by Carla Murphy found that, of the respondents, most were women of color and the top reasons they chose to leave the industry were stress, low pay, and poor management.
The toolkit
We've put a lot of time, energy, and research into making The Appeal what it is today, and we're excited to share it with all of you! We recognize most journalists probably won't be able to take over their workplaces or overhaul the structure of their newsrooms to be worker-led like ours. But journalists have asked us countless times over the past two years to share more about how we've created a democratic, care-centered workplace—and how they can apply that to their own newsrooms.
Over the next year we will be building an interactive toolkit to serve as a hub for all the advice, guides and resources we share here each month through our articles.
In this dire media landscape, our model as a worker-led nonprofit newsroom offers a new, sustainable path for the future of journalism and we want other newsrooms to learn from our mistakes and our successes. We truly believe we can build newsrooms that have an impact, are financially resilient, engage our audiences, and that support our journalists.
Comments