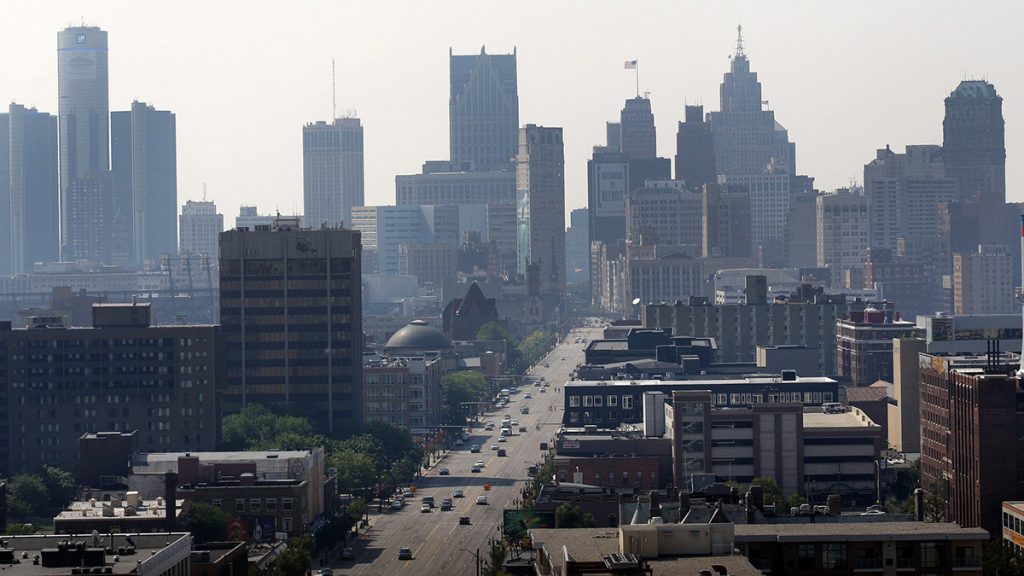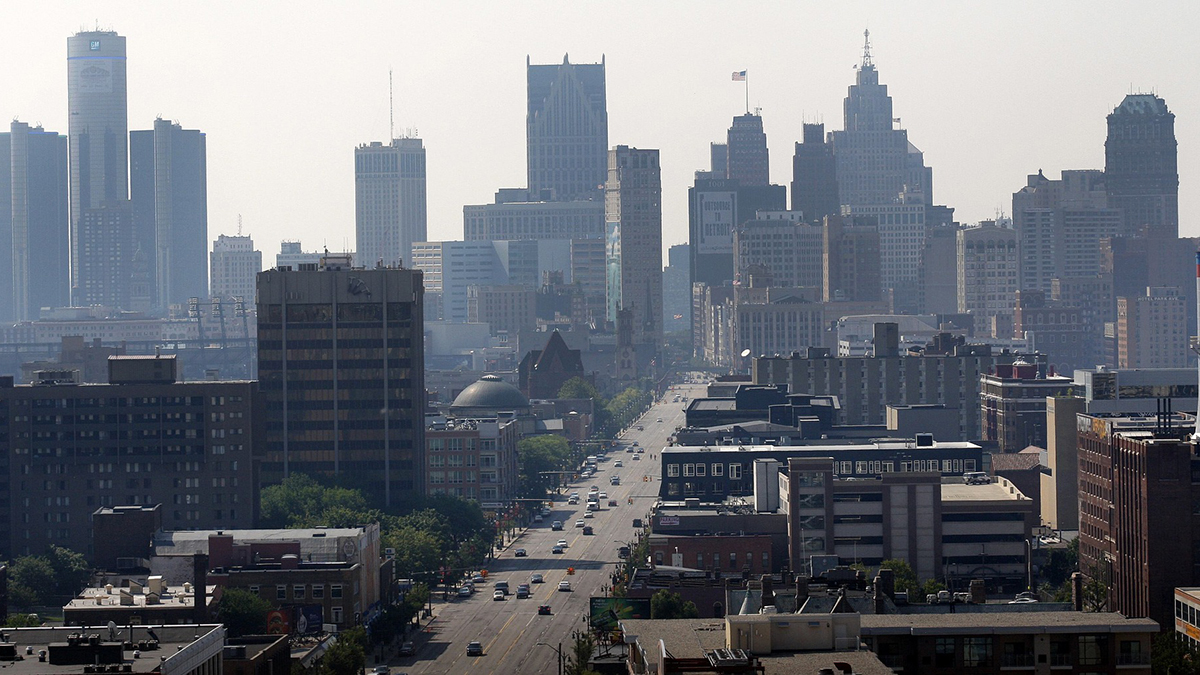 Who's building my city? This local service journalism tool will help residents find answers
The Detroit Development Tracker will put data into the hands of those most affected
On a neighborhood walk earlier this year, I came upon a familiar site: two pieces of printer paper staked to the ground in front of a vacant lot, an official notice for a public meeting about the site's redevelopment from Detroit's Buildings, Safety Engineering and Environmental Department.
I wanted to know what was going on with this space a few blocks from my house — but I had missed the meeting, and googling the address gave me little info. As a journalist and prolific digital busybody, I had a mental Rolodex of other places to start digging: Zillow (of course); Michigan's LLC lookup; the county register of deeds; my neighborhood Facebook group; the city's property tax records and open data portal. But the basic answers I was looking for — what's being built, who's behind it, how much it will cost, the status and timeline of the project — were still difficult or impossible to find online. Navigating professional-oriented, mobile-unfriendly or subscriber-only databases doesn't make things easier.
And there's no database for the bigger questions at the root of Detroiters' interest in development: How will it affect my community, and how can I have a say in the future of my changing neighborhood?
Those questions — coupled with the surge of development and investment around the city in recent years — sparked the idea for the Detroit Development Tracker, a tool Detour Detroit is building with data engineer Jimmy McBroom as our RJI Fellowship project.
The tracker will let Detroiters look up details about developments, combining information collected from public agencies and in public meetings with reporting and crowdsourced updates from the tracker's users.
I founded Detour Detroit with my partner Ashley Woods Branch in 2018 to build a civic- and community-focused news product for Detroiters. Starting with a weekly email to a couple hundred people, we soon found ourselves fielding questions from readers almost every time we sent a newsletter. That intimate, one-on-one engagement has come to drive our coverage across the board and evolved into a commitment to reader-driven service journalism that addresses Detroiters' universal and individual needs. This project will continue to center readers' information gaps and engage our members in the shaping and production of the tool.
We're in good company: The tracker will build on efforts across Detroit to make crucial property and housing information accessible to residents. In the public sphere, the city launched its open data portal in 2015 and has built out databases where residents can look up info like contracted demolitions — we'll rely on some of the portal's data to power our tracker. In tech, the company Regrid (formerly Loveland Technologies) led the charge to map parcels and track blight and tax delinquency for public consumption. In media, our partners at Outlier Media run a texting service where Detroiters can get info like whether their home is at risk of foreclosure; and the Documenters program is deploying citizen journalists to report on meetings held by agencies like the Land Bank Authority. Tracking larger scale residential and commercial development projects will give Detroiters another layer of understanding about land use and ownership in their neighborhoods.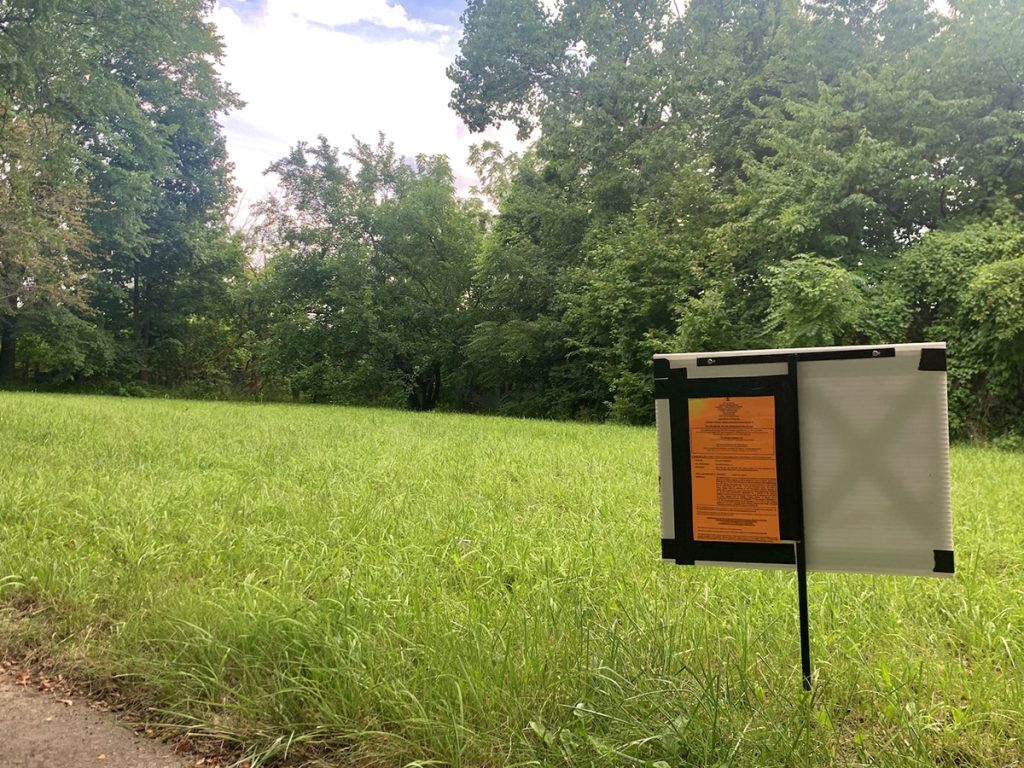 The Detroit Development Tracker will take this information out of the domain of developers and city bureaucracy, making it more accessible — and actionable — for people who will be most impacted by it.
I revisited the vacant parcels near my house a few months later. The old notice is gone, but one for a more recent meeting has replaced it (I missed that one, too). The project seems to be progressing: a PDF proposal for a 23-townhome redevelopment can be found on the city's site if you know where to look, and another PDF indicates the developer is seeking $1.13 million in tax abatements. Suffice to say, I've still got questions — but with the Detroit Development Tracker, soon they'll be just a few clicks away.
Comments