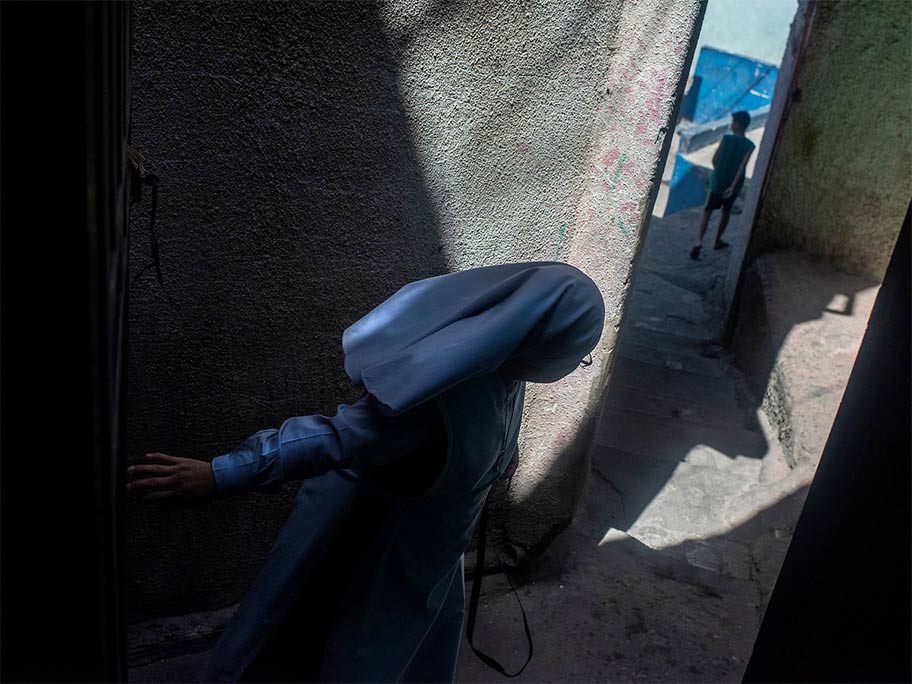 Pictures of the Year International accepting entries for 78th competition soon
Entries Dec. 14 – Jan. 18
The oldest and most prestigious photojournalism program and competition in the world — Pictures of the Year — will begin accepting entries for its 78th competition on Monday, Dec. 14. Submissions must be received by 5:59 p.m. CST, Monday, Jan. 18, 2021. Viewers will be able to view the judging via Zoom, after the judges have gone through the first round of judging.

POYi, a program of the Donald W. Reynolds Journalism Institute at the Missouri School of Journalism, will recognize the best photojournalism, online presentation and visual editing created or published in 2020. The judging will take place virtually Feb. 16 to March 7.

Adapting to the new reality of the pandemic, POYi will be hosting virtual, remote judging. The panel will judge the first round on their own and then meet virtually for the final rounds of voting and discussion, which will be broadcast live. Each judge will review their assigned categories in their entirety.

Photojournalists can submit photos to several different categories including some new categories that were added this year including COVID-19 News Picture Story, COVID-19 Personal Expression, Local Team Picture Story of the Year, Impact 2020: Protests and Movements and Impact 2020: Election Season.

The COVID-19 Personal Expression, which could be autobiographical, allows for an "interpretive project that reflects the personal experience, feelings and thoughts related to COVID-19."

"So many photographers were isolated at home, and to feed their soul and to keep productive, they tapped into different creative energies," says Lynden Steele, director of photography at RJI who leads POYi. "So, we want to have a place for that kind of vision. It may go against a lot of what we in photojournalism follow as the rules. But it allows for personal expression. We just think this is special enough where we need to recognize that aspect of being a photographer."

Local Team Picture Story of the Year will recognize work that was done by a team, such a team of photographers covering the pandemic or wildfires in California, says Steele. One entry is allowed per news organization.

Once winners are announced they will be published on POY.org using a new media player, developed by Brian Storm, founder and executive producer of MediaStorm. The media player will provide more information and context about the photographer on the website. It'll also may include links to the photographer's website and portfolio, so folks can interact with photographers more directly.

Contest details, categories and schedules will be posted at poy.org.

POY Latam's call for entries is Nov. 30, 2020 to Jan. 2. Photographers working in Latin America are invited to enter. The competition details as well as an innovative online magazine devoted to sharing experiences related to the pandemic can be found at poylatam.org

POYAsia is the newest program for photojournalists living and working on the continent of Asia. It just launched and will be hosting a call for entries will be Feb. 15 to March 15. In the coming weeks, a category list and schedule will be posted at poyasia.org.
Comments