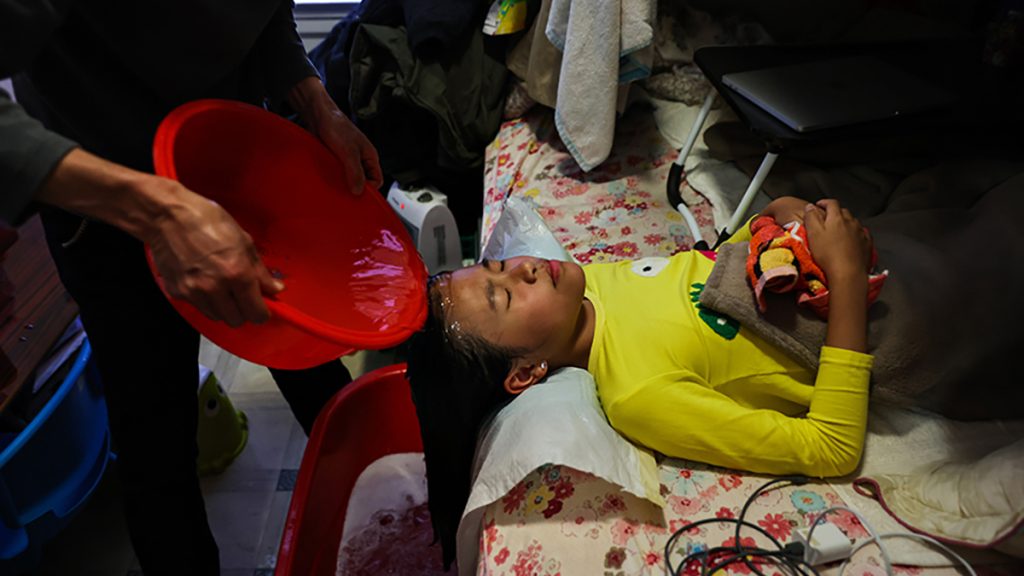 80th POY competition announces winners; Gabrielle Lurie sets record with third consecutive Local Photographer of the Year award
Pictures of the Year International has announced the winners of its 80th competition, which was held virtually and saw judges review more than 35,000 images and photo stories submitted from all over the world.
A renowned program of the Donald W. Reynolds Journalism Institute at the Missouri School of Journalism, POY made history this year as San Francisco Chronicle photographer Gabrielle Lurie won Local Photographer of the Year for the third consecutive year — the first ever to do so.
"Gabrielle's recognition speaks to her deep dedication as well as simply being an outstanding journalist," said POY Director Lynden Steele. "It's incredible hard to work at the same level year after year. Very few photojournalists have won 3 times, and only Gabrielle has done it consecutively."
The award for International Photographer of the Year went to Danish documentary photographer Mads Nissen, whose portfolio represented stories from Ukraine, Afghanistan and the war on cocaine in Colombia.
Indeed, the war in Ukraine played a prominent part in POY this year, with several categories geared specifically toward its coverage. The categories covered the news of the war but also focused on images of daily life that demonstrated resilience during the conflict. In an unusual turn, the judges for one category — War in Ukraine: News — recognized four images with a Judges' Special Recognition honor instead of selecting a single first place image.
In choosing four images as winners, the judges sought to make a statement about how competitions can approach war.
"I want (people) to see that there are different ways to be telling the story," said judge Jehan Jillani, a photo and visuals editor for The Atlantic. "It's very rare that one image will define a conflict."
And in yet another new addition, the first-ever prize for Team Picture Story of the Year awarded went to the Associated Press, whose submission to the premier category featured the work of 11 photojournalists covering the war in Ukraine.
For a complete list of the winners and a gallery of their work, click here. Several winners will also present their work during POY's awards weekend April 21-22 at the Reynolds Journalism Institute.
About POY
POY is the oldest and most prestigious photojournalism program and competition in the world. Created in 1944 at the Missouri School of Journalism as The First Exhibition of Spot News and Feature Photography, founder Cliff Edom intended to recognize newspaper and magazine photographers on the World War II home front. It has since evolved into an international competition with more than 40,000 entries annually, and as of 2008 it is a program of the Missouri School of Journalism's Donald W. Reynolds Journalism Institute.
POY continues to expand. POY Latam, a Latin American photo competition, launched in 2011, and POY Asia held its first competition in 2021. An exhibition in Seoul, South Korea, displayed award-winning images from POY Asia in August 2022.
Comments