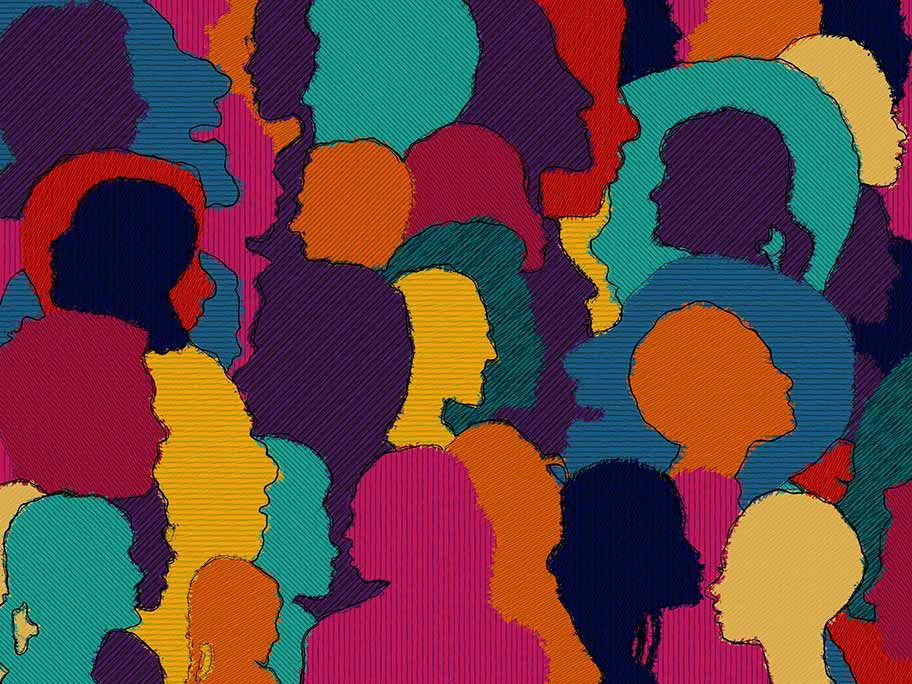 What TV news managers can do to close the large gap between ideal and practice of diversity
TV newsroom managers and even most reporters across the country believe efforts are being made to include diversity in local news coverage. However, there's no consensus among the groups as to how to achieve that goal. Most television stations lack a written plan, let alone a plan communicated to the whole newsroom.
To news managers, it's an ideal. However, in practice, it appears to be hit and miss in many places.
Reporters say they are often left with the burden of creating a diversity in coverage on their own. Some managers will have discussions with their staff and encourage a variety of voices in stories, but what that means is seldom or ever spelled out for the newsroom staff. What is the goal? What does that diversity mean?
For my professional project in the Missouri School of Journalism's graduate program, I conducted in-depth, semi-structured interviews with six news reporters and seven TV news managers about diversity, equity and inclusion practices in their newsrooms on a daily basis. They came from different racial, gender and market backgrounds.
What I found is that more newsrooms than ever seem to be accelerating conversations about the inclusion of diverse voices and stories in their coverage. Much of it can be attributed to the aftermath from the death of George Floyd, the subsequent social justice movement, and the COVID-19 pandemic. But more newsrooms need to have regular, open, and honest discussions about their goals concerning diversity in coverage, what that means, and how to achieve it.
Few stations have had those discussions.
"I think [managers] use words like diversity but, to be perfectly honest, I mean it's up to the individual to make that decision," said a white, female, LGBTQA reporter from a large market.
Those that did benefited. "I know after the George Floyd protests, we had a training, and in the meeting, the news director said that she had really been rethinking things," said a Hispanic female reporter from a large market. "She was embarrassed by some of the stuff she didn't know" and was open to learning more.
Some lessons, drawn from my research, for news managers:
Define diversity and inclusion for your newsroom and community
The stated goal by many of the managers and reporters is to reflect the communities they serve. But there was no mention during any of my conversations with either group of those demographics being shared widely within the newsroom. Only now are a couple of the stations I spoke with starting to track the demographics of who they are representing in their stories. Others are simply going based on instinct. I imagine they would be surprised to see what they are really putting out into the world.
Track what you have and what you want. "I honestly do a monthly check," said a South Asian female reporter from a medium market. "I write down a list of, OK, this month for my four stories, this is who I talked to. Who did I not have? Why did I not have it?"
Don't forget gender in your definition or thinking. One of the stations has its own tracking system for diversity and inclusion in its coverage but did not include gender tracking. "I do think when it comes to certain stories, the women are left out," said an Asian American female manager from a small market. "You have to push the reporters to think that they need to be part of that, or when we talk about, like daycare, we only hear from moms, or PTA things we only hear from moms."
Extra effort may be required to include women in coverage because of unique barriers like child care, scrutiny of appearance and social norms.
Create space to be comfortable being uncomfortable
During the interviews with managers, we discussed the concerns many reporters I spoke with had about having to represent their racial identities or marginalized group within the newsroom and the coverage of stories.
Many of the managers acknowledged that as an issue. To combat it, many reiterated the need to create a safe space within the newsroom to have an open dialogue about difficult issues.
What reporters really want is for management to help facilitate — and sometimes force — the discussion.
One large market manager appreciated that the effort started with the company CEO and continued through the general manager. Buy-in began at the top. "It wasn't easy, but we had an easier time to influence people to embrace the change and move forward."
Be aware of pain points for reporters of color and the LGBTQ population
Historically marginalized groups, regardless of position in the newsroom, say they feel a responsibility to represent their community in the newsroom and in their coverage. This was described as "exhausting" and "frustrating" by multiple participants. They want to help, and at the same time they want others to step up.
"I'll just almost guarantee that I will be covering the Martin Luther King, Jr. holiday," said a Black, male reporter from a large market. "Well, last time I checked, the King holiday is a national holiday and American holiday, and why wouldn't every other general assignment reporter, regardless of race, creed or color be able to cover that story as well? Now I do understand I may bring a different perspective to that table, but I've covered everything."
By contrast, don't assume a reporter can't cover their own community because of a false perception of bias.
There is no plan in place in most newsrooms to combat these issues or training happening to aid newsroom management in facilitating meaningful conversations surrounding it. Everyone seems to know it's a problem, but there's no plan to find a solution.
When I set out to do this project, I wanted to talk to seasoned journalists to find best practices for including diverse voices in local news coverage. What I've found is that no newsroom has it all figured out. Even the ones who have the beginning of a plan in place have a long way to go.
Still, there is progress. Before the pandemic, said the South Asian reporter, conversations among managers were behind closed doors. It's more open now. "It's more like, 'OK, who are you going to talk to? Is this going to be a fair representation?'" she said.
This is just the beginning of the conversation. Newsrooms across the country will benefit from seeing the uncensored truth of what their staffs are dealing with on a daily basis, the overwhelming feeling of a lack of open and honest discussion surrounding the issues of diversity, equity, and inclusion, and the need for a solid and well-communicated plan to make it happen.
Ashley Lowell-Doussard completed her master's degree in May. She is now the manager of Strategic Communications for the city of Fort Lauderdale, Florida.
Comments