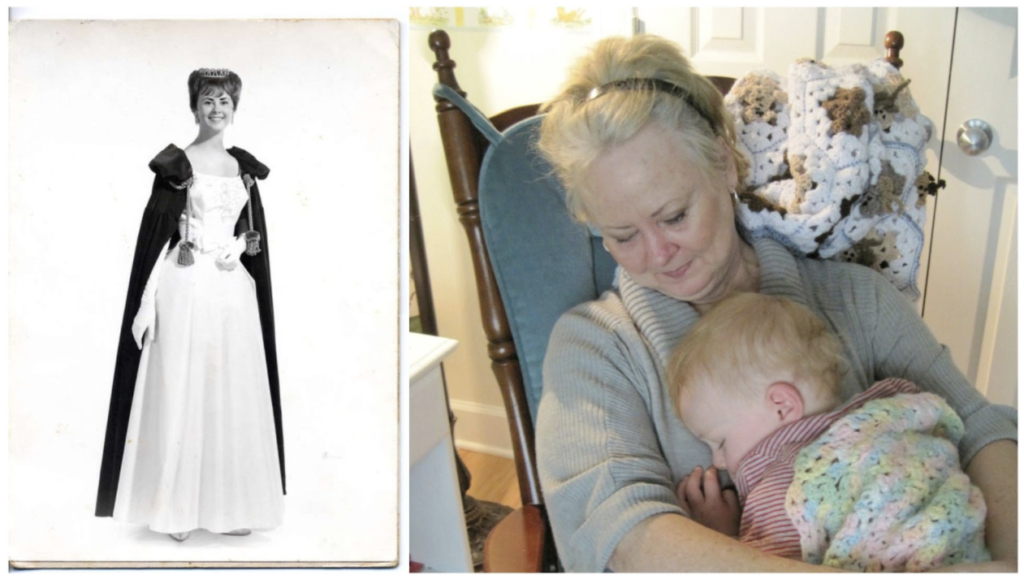 Lessons from a viral obituary
Once in a while, notice of someone's death takes on a life all its own — the addict who was also a mother with a beautiful voice, the hard-living, sweet-souled uncle, the former beauty queen grandma who wrote her own obituary.
Three months into my RJI fellowship experimenting with obituaries, I've been thinking a lot about what makes an obit also a good read. What makes people share them? What do they have in common?
Understanding the answers will help us learn if feature obituaries can drive readership and build revenue through subscriptions. And after my first piece on the project, I heard from a woman who had some special insights.
Bonnie Upright is a former journalist and the daughter of a woman whose obit went viral. Upright has become an expert on great obits not only because the obituary her mom wrote in 2015 went viral but also because it was the most-read piece in her former newsroom, the (Jacksonville) Florida Times-Union, that year and it gets plagiarized now and then.
It's that good.
Emily DeBrayda Phillips came home from the doctor's appointment where she learned she had pancreatic cancer and wrote her obituary.
Here it is, republished with Upright's permission: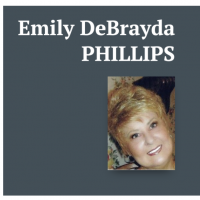 It pains me to admit it, but apparently, I have passed away. Everyone told me it would happen one day but that's simply not something I wanted to hear, much less experience. Once again I didn't get things my way! That's been the story of my life all my life.
And while on that subject (the story of my life)…on February 9, 1946 my parents and older sister celebrated my birth and I was introduced to all as Emily DeBrayda Fisher, the daughter of Clyde and Mary Fisher from Hazelwood. I can't believe that happened in the first half of the last century but there are records on file in the Court House which can corroborate this claim. Just two years later when another baby girl was born, I became known as the middle sister of the infamous three Fisher Girls, and the world was changed forever.
As a child I walked to the old Hazelwood Elementary School where teachers like Mrs. McCracken, Mrs. Davis and Mrs. Moody planted the seed that eventually led me to becoming a teacher. I proudly started my teaching career at that same elementary school in January 1968, and from there I went on to teach young children in the neighboring states of Virginia, Georgia, as well as Florida where I retired after 25 years.
So many things in my life seemed of little significance at the time they happened but then took on a greater importance as I got older. The memories I'm taking with me now are so precious and have more value than all the gold and silver in my jewelry box.
Memories…where do I begin? Well, I remember Mother wearing an apron; I remember Daddy calling Square Dances; I remember my older sister pushing me off my tricycle (on the cinder driveway); I remember my younger sister sleep walking out of the house; I remember grandmother Nonnie who sewed exquisite dresses for me when I was little; I remember grandmother Mamateate wringing a chicken's neck so we could have Sunday dinner. I remember being the bride in our Tom Thumb Wedding in first grade and performing skits for the 4-H Club later in grade five. I remember cutting small rosebuds still wet with dew to wear to school on spring mornings, and I remember the smell of newly mowed grass. I remember the thrill of leading our high school band down King Street in New Orleans for Mardi Gras (I was head majorette). I remember representing Waynesville in the Miss North Carolina Pageant, and yes, I twirled my baton to the tune of "Dixie." It could have been no other way.
I married the man of my dreams (tall, dark, and handsome) on December 16, 1967 and from that day on I was proud to be Mrs. Charlie Phillips, Grand Diva Of All Things Domestic. Our plan was to have two children, a girl and a boy. Inexplicably we were successful in doing exactly that when we were blessed with our daughter Bonnie and then later our son Scott. Seeing these two grow into who they were supposed to be brought a wonderful sense of meaning to our lives.
This might be a good time to mend fences.
I apologize for making sweet Bonnie wear No Frills jeans when she was little and for "red-shirting" Scott in kindergarten. Apparently each of these things was humiliating to them but both were able to rise above their shame and become very successful adults. I'd also like to apologize to Mary Ann for tearing up her paper dolls and to Betsy for dating a guy she had a crush on.
Just when I thought I was too old to fall in love again, I became a grandmother, and my five grand-angels stole not only my heart, but also spent most of my money.
Sydney Elizabeth, Jacob McKay, and Emma Grace (all Uprights) have enriched my life more than words can say. Sydney's "one more, no more" when she asked for a cookie; Jake saying he was "sick as a cat" when I'd said that someone else was sick as a dog; and Emma cutting her beautiful long hair and then proceeding to shave off one of her eyebrows…Yes, these are a few of my favorite things. They're treasures that are irreplaceable and will go with me wherever my journey takes me.
I've always maintained that my greatest treasures call me Nana. That's not exactly true. You see, the youngest of my grand-angels, William Fisher Phillips and Charlie Jackson Phillips call me "Nana Banana." (Thank you Chris and Scott for having such spunky children.) These two are also apt to insist that I "get their hiney" whenever I visit, and since I'm quite skilled in that area, I've always been able to oblige. (I actually hold the World's Record for "Hiney Getting," a title that I wear with pride.)
Speaking of titles…I've held a few in my day. I've been a devoted daughter, an energetic teenager, a WCU graduate (summa cum laude), a loving wife, a comforting mother, a dedicated teacher, a true and loyal friend, and a spoiling grandmother. And if you don't believe it, just ask me. Oh wait, I'm afraid it's too late for questions. Sorry.
So…I was born; I blinked; and it was over. No buildings named after me; no monuments erected in my honor.
But I DID have the chance to know and love each and every friend as well as all my family members. How much more blessed can a person be?
So in the end, remember…do your best, follow your arrow, and make something amazing out of your life. Oh, and never stop smiling.
If you want to, you can look for me in the evening sunset or with the earliest spring daffodils or amongst the flitting and fluttering butterflies.
You know I'll be there in one form or another. Of course that will probably comfort some while antagonizing others, but you know me…it's what I do.
I'll leave you with this…please don't cry because I'm gone; instead be happy that I was here. (Or maybe you can cry a little bit. After all, I have passed away).
Today I am happy and I am dancing. Probably naked.
Love you forever.
Emily
Upright has spent years discovering obits that plagiarized her mother's words, then fighting to get them removed.
I asked her what she thinks makes a great obit – regardless if it's submitted or reported.
"The lead," she said. "It's in the lead, quite honestly, because that sets the tone of what the reader is to expect from the piece." Great obit leads stand out, we both agreed, because they break with the traditional form, which goes like this:
FIRST NAME LAST NAME died DATE in PLACE of CAUSE OF DEATH. She/he was AGE. ACCOMPLISHMENTS HERE. She/he is survived by FAMILY NAMES.
Here are a few other marks of good obits
They get specific
Like this one about Randall Jacobs that includes "He spoke in a gravelly patois of wisecracks, mangled metaphors, and inspired profanity that reflected the Arizona dive bars, Colorado ski slopes, and various dodgy establishments where he spent his days and nights."
They get past the platitudes
We often use platitudes to prop ourselves up under waves of grief, from "she was a loving grandmother" to Phillips' own list of what she loved about her grandkids: "Sydney's 'one more, no more' when she asked for a cookie; Jake saying he was 'sick as a cat' when I'd said that someone else was sick as a dog; and Emma cutting her beautiful long hair and then proceeding to shave off one of her eyebrows…Yes, these are a few of my favorite things."
They're sometimes funny
And even when they're funny, they're also honest, especially when they have to be gentle about the harder realities of that person's life. Like this: "After having Ayden, Maddie tried harder and more relentlessly to stay sober than we have ever seen anyone try at anything. But she relapsed and ultimately lost custody of her son, a loss that was unbearable."
Finally, at least for me, good obits are life-affirming
Each in their own way. Here are three great examples from the first obits I shared:
"Every afternoon in all kinds of weather, she would put him in a backpack and take him for a walk. She sang rather than spoke to him, filling his life with song."
"A night out with Bunky could result in a court summons or a world-class hangover, but his friends and family would drop whatever they were doing to make a trip out to see him."
"I remember cutting small rosebuds still wet with dew to wear to school on spring mornings, and I remember the smell of newly mowed grass."
In a newsletter to subscribers, the Tampa Bay Times announced a new weekly newsletter that will collect these stories in one place. It's called "How They Lived," and based on the feedback we've gotten so far, I'm not the only one who feels like obituaries deserve a little more space.
Comments