Let's improve the diversity in your reporting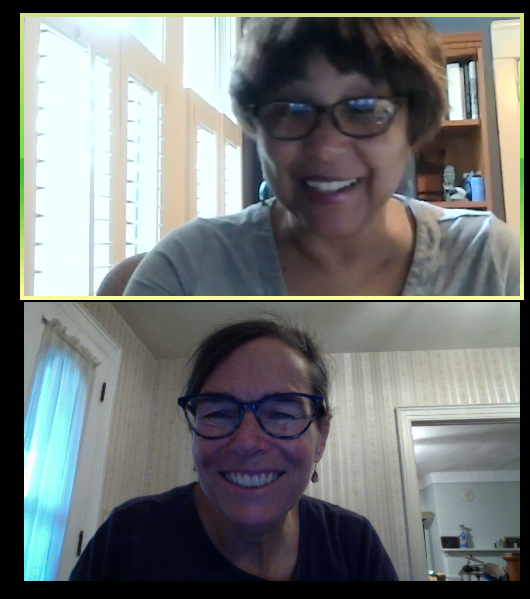 When I proposed creating a hands-on, in-person diversity training program to help newsrooms make their reporting more representative of the communities they serve, I had no idea it could become even more essential. Who knew this country would be mired in a global pandemic that disproportionately affects Blacks and massive protests against systemic racism that results in the mistreatment and murder of unarmed Blacks at the hands of police?
Black journalists are seizing the moment to demand a paradigm shift in the attitudes and values that resulted in the failure to employ, retain and listen to people of color. In the recent weeks, editors and publications have been scouring social media and other online spaces for contributors of color to cover and comment on these stories. That said, I worry this is just another moment in time that will fade away with the pandemic and when the protests end. Real systemic change is often hampered by a focus on short term gains and finding a magic temporary solution to long-standing problems.
Addressing the lack of diversity in sources and journalists themselves in newsrooms is one small step in what will be a difficult journey to correct systemic imbalances. My training curriculum will address why having newsrooms and journalism that reflects the community matters.
It will provide methods to break down the culture in newsrooms and tools to rebuild them better than ever. It will help journalisits integrate ways to find experts and other sources who are women, people of color, gay, non-binary or members of other underrepresented groups in their daily workflow. This training will teach participants to increase their cultural competency by building relations with and understanding the nuances of the communities they cover.
My first step was to seek out media partners who are willing to try my training to make this structural shift happen in their newsrooms and who won't spend time defending or recounting what they've already done about the problem.
Ju-Don Marshall is director of content for WFAE, Charlotte's NPR affiliate. Sherry Chisenhall is president and editor of the Charlotte Observer, the city's legacy newspaper. Rose Hoban is editor and founder of North Carolina Health News, a nonprofit news site that covers health and healthcare for the state. They have agreed to provide input and feedback to make sure the curriculum and training protocol I develop is relevant and useful.
A training course is useless unless it includes accountability measures for newsrooms and reporters to hold themselves accountable. How will I know if these practices are being implemented? When it comes to including more diverse sources, the proof will be in the pudding. Source diversity can't be fudged or spun; it will either be visible on the page, in the photos, in the broadcast or not.
I see these struggles every day, even in those who are aware these issues exist. A friend got an assignment from a national magazine to write about the importance of supporting candidates who support healthcare. She was genuinely surprised when I pointed out that there were no women of color among the US representatives she planned to interview.
I have had to check myself, too. In a feature about the coronavirus and kidney disease, I realized that I had no authoritative Black voices, even though Blacks are three times as likely to suffer from the disease than whites. This was a stark reminder of what I am up against. My fellowship to build this training will be a year-long endeavor, which seems too short given the task but I am excited to help make positive change in our industry for us, and for our communities.
Comments