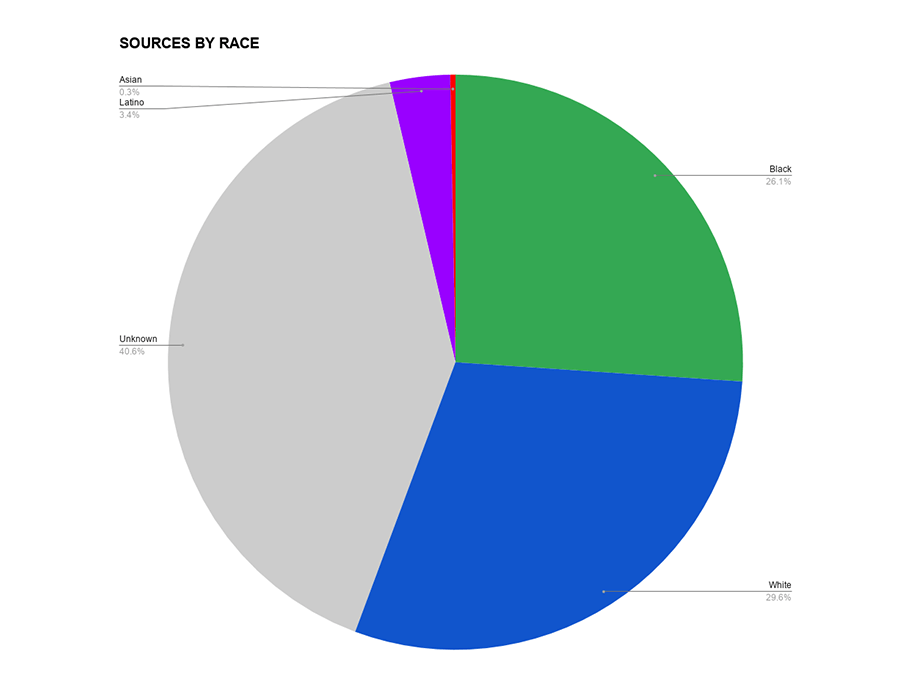 Measuring progress on inclusivity
Tracking who actually shows up in the reporting is vital to the source diversity equation in journalism.Long before Linda Miller became an inclusive media consultant for RJI, she spent a decade creating the Public Insight Network for American Public Media, a platform of thousands of people who agreed to be sources for journalists and newsrooms. While this easy-to-access list led to a more inclusive workplace at Minnesota Public Radio, Miller discovered that having a diverse contact list doesn't really change the reporting landscape if there's no accountability. "You can call it laziness or just outright bias but people will have a million excuses not to use it," says Miller.
Tracking provides an honest assessment
That's why tracking who actually shows up in the reporting is vital to the source diversity equation in journalism. We may think our reporting is more inclusive but the numbers often tell a different story. When NPR first looked at source diversity back in 2013, they found that whites made up 80% of the on-air voices. This prompted the non-profit news organization to launch a multi-pronged course correction effort.
Five years later, rather than reflecting progress, the 2018 audit showed that the percentage of whites voices had actually increased to to 83%. The share of Latino voices remained flat at 6%, while black voices fell by 3% to 8% and Asian voices saw a 2% decline to just 6%. There weren't enough indigenous people to even register.
What my partners are doing
My media project partners are making a concerted effort to get a clear picture of who's included in their reporting.
North Carolina Health News has inserted a question in the standard story template asking reporters to list their sources and identify them by race/ ethnicity, age, gender, pronouns/ gender identity, political party, geographic, income, disability. Editor and founder Rose Hoban says that some reporters are better than others at completing the data but she believes it's a worthwhile endeavor.
"Just asking reporters to think about this has moved the needle some in that it gets them thinking about it," says Hoban. "I have been asking for more diverse voices. I even wrote to UNC (University of North Carolina)to push them to provide more diverse voices during their Wednesday morning webinars that ran through the summer."
When Hoban specifically asked the NC Nurses Association to speak with someone other than the white male president she always interviewed, the organization connected her to an African American nurse practitioner.
WFAE tracks who's interviewed for every story by race, gender, geography and age or age range. "It's evolving as we go," says chief content officer, Ju-Don Marshall. "We don't yet have a full year of data but we are putting in a process to request this data for all sources going forward.
So far, the demographics of 40% of interviewees is unknown. Whites account for 29.6%, Blacks 26.1%, 3.4% are Latino and .3% are Asian.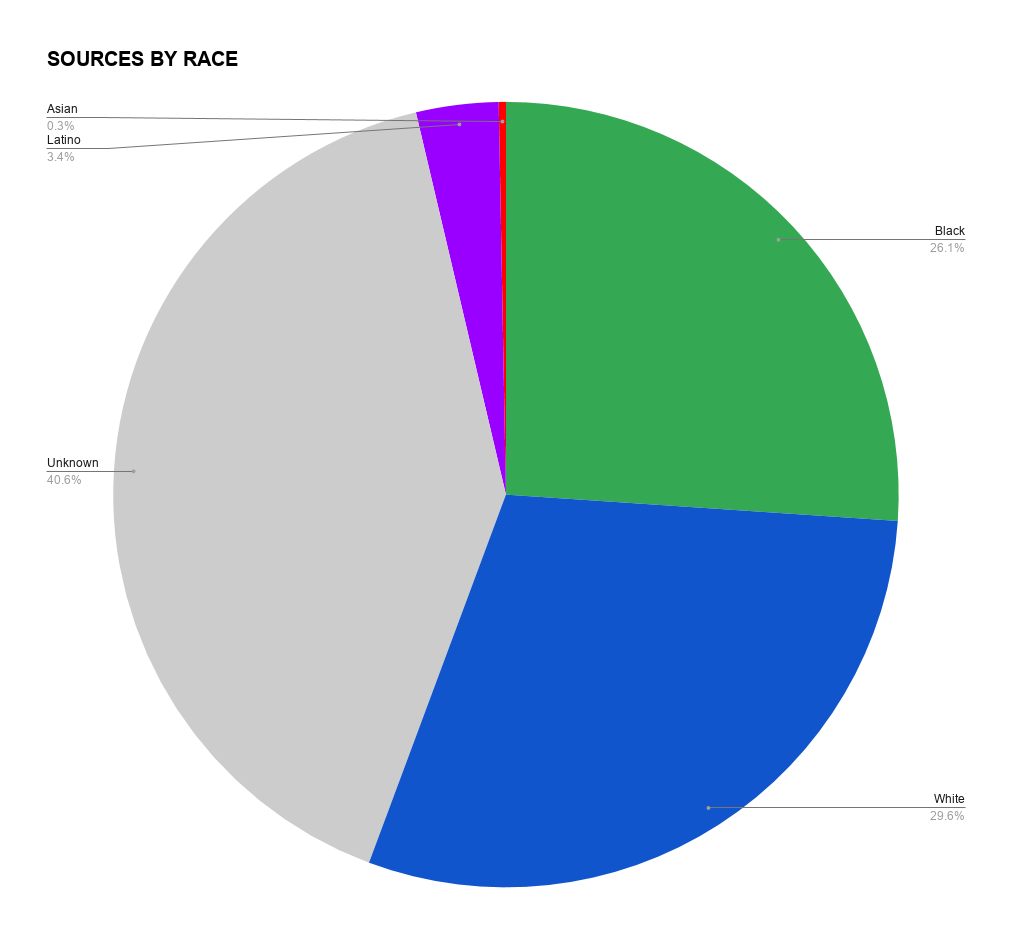 The Charlotte Observer is currently compiling the data gathered from a deep content audit of story subjects and sources. They expect to keep this going to monitor progress on improvement from that baseline audit. "We're really just a few steps past a starting point after analyzing the audit data and working to develop initiatives in response," says President and Editor, Sherry Chisenhall.
Tracking makes you accountable
Tracking sources is a way to hold us accountable. There is widespread agreement that keeping a daily or weekly count of who's in the stories has an immediate effect on gender and racial/ethnic diversity.
"We can actually look from one month to the next and to see if anybody's actually implementing this. If reporters have gone beyond their usual comfort zone, we know that we're making progress," says Miller.
Prioritizing workforce diversity, the diversity of the stories we tell and the voices we choose to include is the best and most direct way to increase audience diversity. Documenting that information is also the best way to make sure we're making progress in those endeavors.
You can start today with two simple steps
Ask your interviewees a few more post-interview demographic questions.
Keep a daily or weekly record of who's in your pieces.
Comments