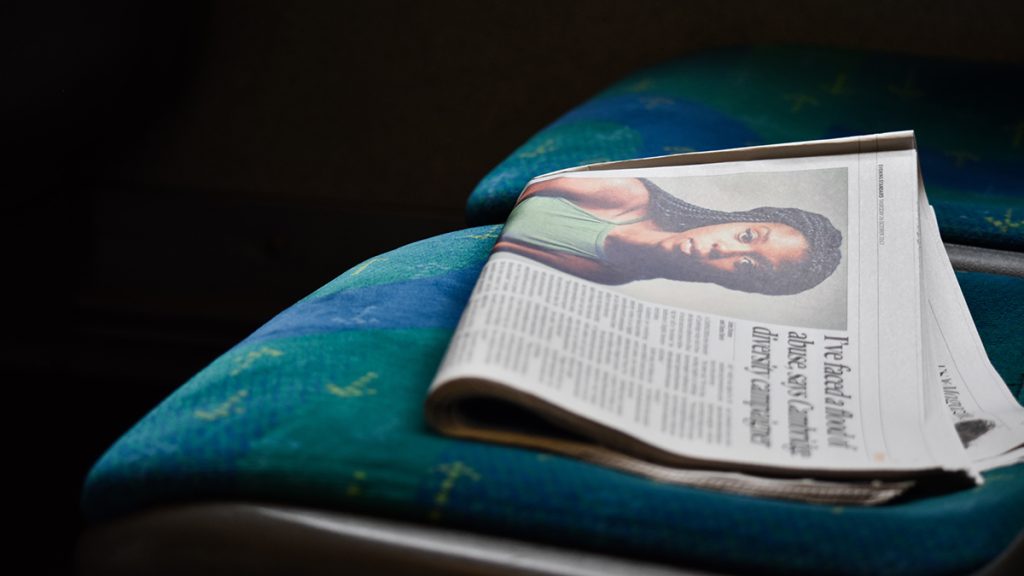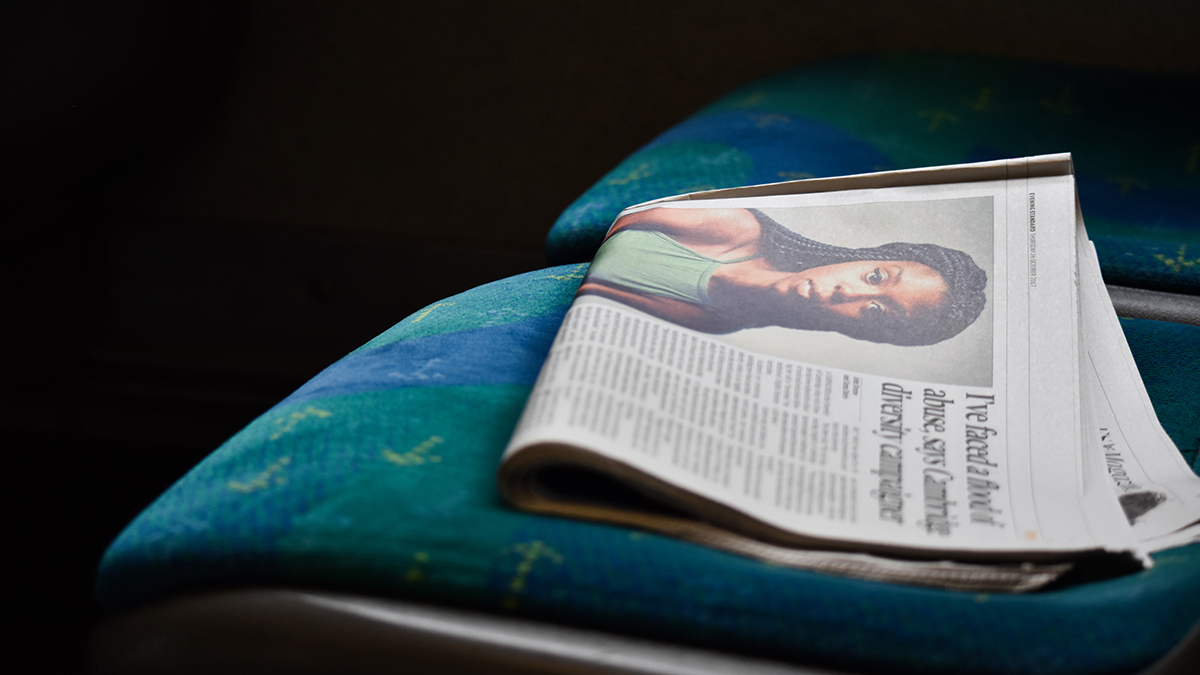 Community newspapers can tap into community development financing
It requires more than a solid strategy and good pitch deck. Publishers need to think about capacity and a new ethos
In August 2021, RJI forged a partnership with the Multicultural Media and Correspondents Association (MMCA) and Dynasty Consulting to help three publishers of color in three different markets tap into community development financing and use those investments to test new revenue strategies.
MMCA and Dynasty worked with The Community Voice in Wichita, Kansas, The Times Weekly in Joliet, Illinois, and Elevate Dayton in Dayton, Ohio, to seek financial backing from entities known for funding civic infrastructure — banks, community development finance institutions (CDFIs), socially responsible businesses, and government agencies.
Although the projects are continuing and the publishers have yet to secure funding, we thought it would be good to provide an update on their efforts and what we have learned so far.
The pilot projects are part of a larger effort by RJI and MMCA called the Equitable Media and Economies Initiative, the purpose of which is to promote Black-, Indigenous- and other People of Color-owned and -serving media organizations as critical civic infrastructure and implement policies and strategies to fund them as such.
The initiative, launched in May 2020 and incubated at RJI, was created to examine why investing in diverse, local media is missing from equitable economic development conversations, and what it would take to change that.
Over the next several months, I sought out folks who are re-imagining local news and revitalizing local economies. In particular, I talked with people working to make one or both more equitable, collaborative and community-centered, including MMCA Founder and Executive Director David Morgan and Dynasty Consulting Founder David Beckford.
… it became clear that although BIPOC media organizations serve many of the same communities that the community development sector caters to, their businesses are not thought of as community-building organizations …
Dynasty is a multicultural brand marketing firm that advises more than 100 African American multi-media platforms including radio, print and OTT platforms. Since 2019, Dynasty has generated more than $1 million for its clients through general advertising, sponsored content, profit-sharing and other strategies and by leveraging their combined reach through the Dynasty Media Network.
MMCA is focused more broadly on increasing BIPOC media ownership through advocacy, coalition building, galvanizing public, private and philanthropic resources, and its BIPOC Media Incubator, an intensive program that addresses every aspect of building and sustaining a community media business — from assessing local information needs and designing responsive content to creating tailored business plans and testing novel revenue strategies.
In talking with Morgan, Beckford and economic development stakeholders, it became clear that although BIPOC media organizations serve many of the same communities that the community development sector caters to, their businesses are not thought of as community-building organizations in the same vein as those that assist with affordable housing, employment, health care, child care, and other programs that contribute to economic mobility and vitality.
It was also clear that correcting this blind spot could open the door to new and robust funding sources for media outlets serving communities of color, positioning them to advance a more inclusive narrative of the economy — and to compete in that economy. Collaborating with MMCA and Dynasty, both of which provide business transformation counseling and capacity building to BIPOC publishers, offered RJI an opportunity to test that theory.
The goal of the pilot projects wasn't merely to generate revenue from community development financiers, but to do it in a way that 1) demonstrates the critical role BIPOC media organizations play in meeting information needs, advancing equity and building social cohesion; 2) creates value for entities willing to invest in them; and 3) produces insights that can help other publishers of color looking to try something similar.
Some of the key takeaways from the first nine months:
There is strong interest among banks, CDFIs, community development corporations and policy makers for partnering with BIPOC community media and vice versa.
To realize partnership opportunities, however, publishers must first see themselves as more than conduits for advertising and embrace their role as convenors, connectors and community builders.
For publishers, translating mutual interest into actual investment takes time, patience, persistence, relationship-building, alignment of goals, bespoke engagement and editorial strategies, a willingness to pivot when necessary, and above all else, the capacity to keep the plane in the air while doing all of the above.
Individual publishers need consultants who are willing to provide strategy but also money, staffing, marketing, and other wraparound services.
There is strong interest among banks, CDFIs, community development corporations and policy makers for partnering with BIPOC community media and vice versa.
From the onset, the consultants knew that tapping into community development funds would take more than creating a great pitch deck. Growth strategies require planning, personnel, time commitment, creativity, and access to technology and resources which may not exist in a newsroom's daily operational budget. Creating and executing those strategies can easily overwhelm an already fatigued newsroom that is short on cash and staff to begin with, Beckford said.
Still, Beckford, who advised The Times Weekly, was surprised by just how much of a mental shift was needed before publishers could conceptualize bespoke engagement strategies designed to build relationships and create sustained revenue streams.
"The concept of driving revenue through community engagement is a new option for The Times Weekly," Beckford said. "They, like many publishers we work with, only see value in the display advertising that financial institutions can bring. The new strategy of forging community partnerships is a major pivot."
Similarly, said Morgan, financial institutions need to expand their engagement with community media beyond taking out ads and trying to place stories. "They should look to them as a conduit for deeper engagement with the community. This includes events, convenings, research, and sponsored content placements. It also includes developing the knowledge and capacity to invest in them in their capacity as small businesses."
Elevate Dayton initially decided to host a panel discussion with Dayton's principal economic and community development stakeholders on how to help Dayton realize the promise of the Biden Administration's American Jobs Plan, specifically a proposed $10 billion Community Revitalization Fund (CRF). The event would highlight how investing in community assets, such as local ethnic media, can strengthen the connective tissue between people, places, and projects and accelerate impactful and equitable economic development.
But when Biden's domestic investment agenda stalled in Congress, and the fate of CRF became more suspect, Elevate Dayton decided to focus instead on launching a community engagement and solutions journalism campaign to better understand the experiences of Dayton's women, veteran and BIPOC business owners two years into the COVID pandemic and to identify resources and solutions aimed at creating a local economy that is equitable, resilient and responsive to community needs.
MMCA is underwriting the campaign with a $15,000 capacity-building grant as well as providing hands-on help with everything from conceptualizing the campaign and creating a sponsorship deck, to developing an editorial calendar, assigning and editing freelance stories, and designing a solutions summit.
MMCA also is finically supporting the buildout of "Elevate Communities," a digital town square that highlights Elevate Dayton's role as a convenor and connector. It is a hub where Dayton businesses, nonprofits, foundations, community development financiers, local government, and other civic-minded organizations can create profiles, post content, connect with one another, form mutual aid networks and drive their own respective digital narrative and collectively shape the story of their community. So far three organizations have signed up: Wright State University Entrepreneurship Club, which connects students with the entrepreneurial ecosystem and provides experiential learning opportunities; Global Village, a community development corporation and faith collaborative; and The Collaboratory, a civic innovation lab.
While none of the publishers has secured financial backing, all say they have a much better understanding of the community development finance sector and what it will take to partner with them.
While none of the publishers has secured financial backing, all say they have a much better understanding of the community development finance sector and what it will take to partner with them.
"By participating in the pilot project, the Elevate Dayton team has gained a greater appreciation for how much work is entailed and how much support they will need to develop the capacity to implement new programs and initiatives," Morgan said. "They also have a greater appreciation of how much longer things will likely take. Both the launch of the campaign and planning of the solutions summit has been delayed as the team deals with numerous challenges in developing the content, the processes, necessary editorial safeguards, and staffing issues."
Beckford and fellow Dynasty consultant, Ed Atkins, who counseled Community Voice, started their pilot projects with an analysis of each organizations' strengths, weaknesses, opportunities, and threats (SWOT).
In the case of Community Voice, the analysis helped to identify an existing project—the paper's annual "Financial Freedom Expo"—that could be transformed from a single event with individual sponsors into "multiple opportunities to connect financial institutions with our audience and enhance their lives with financial content, engagement opportunities and programming." The project, Atkins said, is designed to demonstrate "how the Community Voice convenes people, conveys important information and advocates for their readers."
For The Times Weekly, the SWOT analysis involved itemizing every relationship and asset (current and past) that could be leveraged based on each partner's needs and missions. They sorted out who would be favorable to work with versus who was more likely to impede the success of the project. They also listed change agents from different sectors who were already doing events and who had the power to convene the community. Finally, they assessed the publisher's ability to either rekindle or form a common agenda with each stakeholder.
After a few discovery meetings with local banking officials, Beckford and publisher Jamie Cain conceived a multi-year strategy that includes more than 20 community partners that could help TTW to address multiple disparity-related issues in a monthly digital series—Closing The Gap: Lifting Our Communities Up. Goals include three title sponsors and a year-one funding goal of $300,000 in capacity-building revenue. In exchange for sponsorships, funding partners will receive inclusion in all initiative advertising, events, direct negotiated general advertising in TTW platforms and be the beneficiary of direct community engagement.
"We discovered that this last point was critical to potential funding partners who expressed the need to authentically connect to communities to better understand how to provide capital and direct services that would transform lives in the region," Beckford said.
In the coming weeks, RJI will publish individual case studies on each of the pilot projects. To learn more about the Equitable Media and Economies Initiative, email Linda Miller, linda@mmcadc.org.
Comments