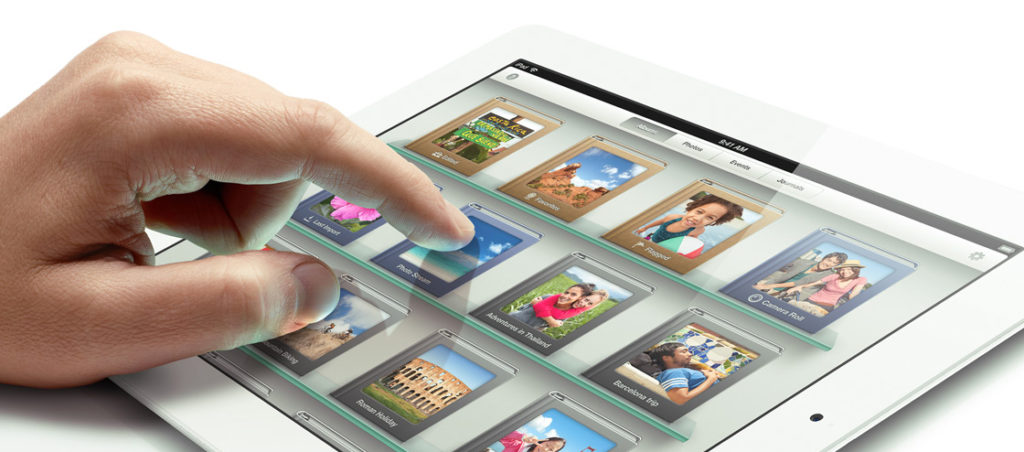 New iPad will put more pressure on publishers to adapt
As expected Apple has again raised the bar for competitors in the tablet market that the late Steve Jobs defined with the iPad. It also will put more pressure on publishers to make their iPad editions more compelling and visually rich.
The third-generation iPad introduced today, which Apple calls the "New iPad", not the iPad3 or iPad HD as most pundits were anticipating, features a retina display, a higher resolution camera, faster processor and voice dictation as well as 4G wireless access. All of this has been added without increasing prices or reducing battery life.
Additionally, Apple announced that it would continue to sell the iPad2 at a reduced price, as it has done with earlier models of the iPhone. Prices will now start at $399 for a 16-gigabyte Wi-Fi model.
Analysts are projecting that Apple will sell at least 60 million iPads this year. That will more than double the number of iPads in use worldwide by the beginning of 2013.
While media tablets running Google's Android OS and Microsoft's Windows 8 OS are expected to proliferate, they are unlikely to catch up with the Apple iPad anytime soon.
So what does this mean for publishers?
Clearly, media tablets, especially the iPad, are on their way to becoming ubiquitous devices distinct from smartphones and other mobile products. Their increasing popularity will only accelerate the decline of traditional ink printed on paper publications.
With its retina display, publications displayed on the New iPad will be able to match the visual quality of the slickest, most expensive printed magazines at a fraction of the cost.
And with the New iPad's faster processor and reduced download times, owners will not only expect more visually rich presentations; they are likely to want more dynamic and engaging features within the publications they purchase.
Screen replicas of printed editions and automated editions that flow a publisher's web content into predictable templates are unlikely to attract very many paying subscribers and advertisers.
Obviously, this presents a major challenge for established publishers who are trying to produce products for media tablets and mobile devices on the cheap with no additional staff.
So far, only a few publishers have invested in the production of editions specifically for the iPad and other media tablets. While not many publishers have the resources of News Corp., its iPad newspaper-magazine hybrid, "The Daily," provides an excellent example of what is possible.
What has impressed me most about "The Daily" is how the editors and designers continue to innovate and evolve the product to take full advantage of the iPad's capabilities and provide subscribers with an enjoyable, relaxed reading experience.
With the New iPad, I'm hoping other publishers will finally recognize that media tablets are not super-sized smartphones. They represent an entirely new medium that may well prove to be the long anticipated digital alternative to ink printed on paper. To survive and thrive in this decade, established publishers must be willing to invest in the people and technologies required to tap the opportunities afforded by media tablets.
Comments