Yahoo: An unlikely source for a journalism stylebook?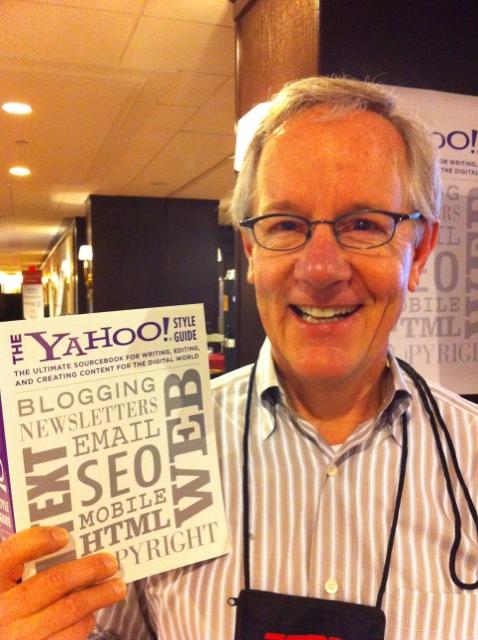 Giving away a stylebook at the Online News Association convention, above, is Chris Barr, an editor at Yahoo Inc.
Barr was supervising editor for Yahoo's online news stylebook, which was published earlier this year. Barr says he's talked at 12 journalism schools so far about the book, and he was surprised to learning that at least one school is using it as a textbook.
Comments