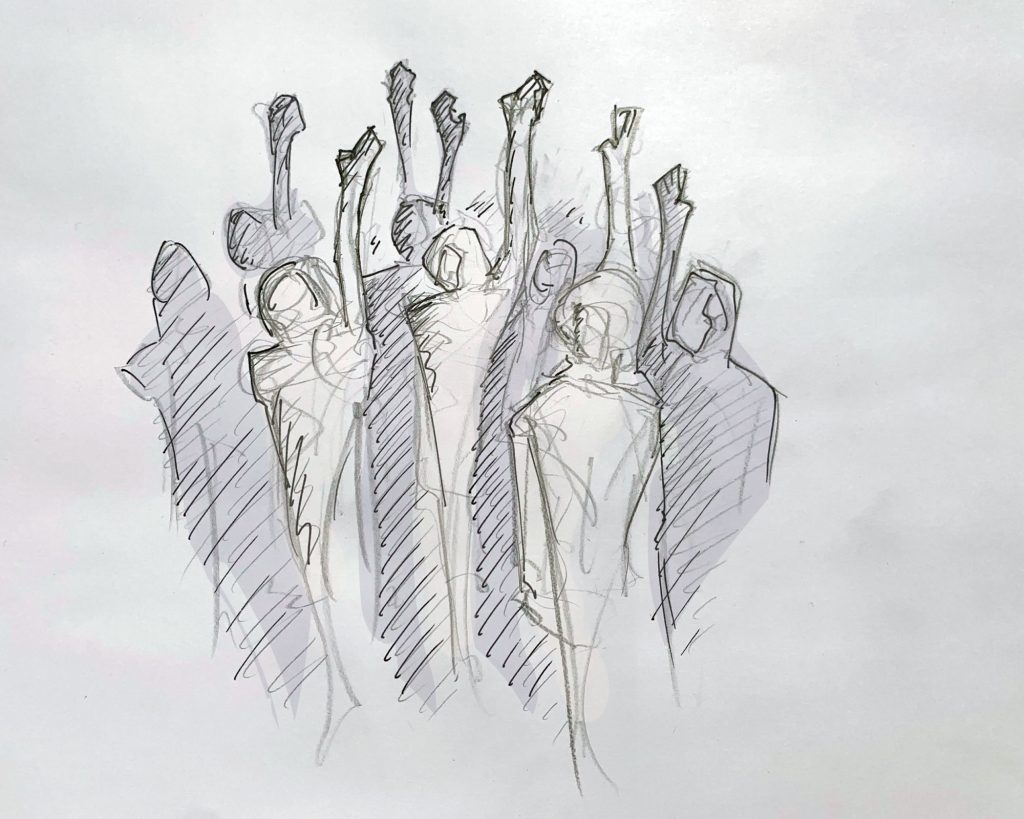 CHALLENGE #1: BUY-IN AMONG STAFF
Like with any project, buy-in from key stakeholders and influencers can make or break a rollout plan. The same is true for source tracking work.
Before you even get started, make a list of potential naysayers.
These are folks who either don't value diversity work (if this is the case, your organization should have a clear, internal answer for why they they have a job at your company), haven't been involved in the planning process, are concerned about privacy of the sources, are concerned about not having time (we'll dig into this one in its own action/checklist/etc) or just generally don't want one more thing to keep track of.
Think through each blocker: What is their motivation for resisting the change? What would help make the change more accessible and understandable to this person?
Or, perhaps you can hear your sports editor's likely concerns: "My team covers professional athletes, basically celebrities. We can't make their private contact info available to the entire company in this list."
Additionally, you may prepare to break down worries from folks who don't see this as an urgent priority. "I talk to the best people I can find for every story, it doesn't matter what color they are. This is a waste of my time."
Ask yourself the following questions, to help you figure out how you'll respond to and interact with these challengers:
If you know about a potential frustration, but it doesn't fully make sense to you yet, you probably lack information. Who can you talk to to help you more fully understand that frustration so you can respond to it genuinely?
Is there a canned response you want to have ready, directing them to bring their feedback to you and the team outside of the public demo?
Who can help reinforce your message to these folks, whose voice and vision they may have more respect for and trust in?
Can you frame it as an experiment, something the team is just trying for a short period of time? That gives the opportunity to reflect on how the pilot program went after a fixed period, and folks can give their feedback after trying it.
---
Next, map out stakeholders and allies.
This includes executives who are keen to see the newsroom rely on a more diverse base of sources. This includes mid-level managers who think this will make their reporters stronger and better. This includes the reporter who just transferred from another newsroom where they had been source tracking for a year already.
Some questions and prompts to get the ball rolling for you:
Who holds the most power?
Who has influence?
What are the forces pushing in different directions
What groups are most ignored
Who is contributing to solutions
Who is leading the work?
Who does on-the-ground work?
Who participates but is not a leader?
You can also use a 2×2 matrix like this one to map your spheres of influence and put key allies in priority roles. Who could you put in each of these quadrants?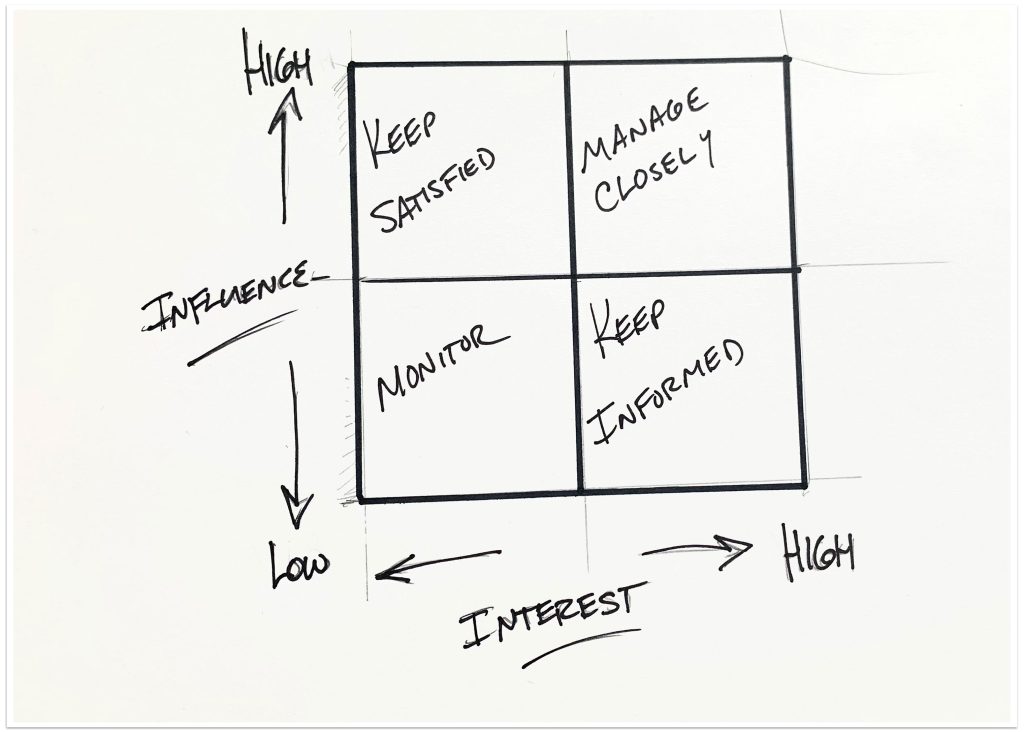 How can you best deploy these allies and stakeholders to help drive the narrative that this change in workflow and protocol isn't meant to cause anyone duress, and hasn't been designed to ruin everyone's day. It's a tool that can be leveraged by the entire staff to create lasting change in the coverage of key communities. This could include having folks as "plants" in the audience when you do group training or demos to react positively and ask illustrative and revealing questions.
You might even consider doing a few quick, informal demos for some of your key allies, to get them excited about your news before the entire staff. Frame it as a "sneak peek of something cool" and practice your pitch for the new tool and workflow. Gauge their reactions with an open mind.
If part of your planned pitch doesn't land or seems to fall flat, ask your colleague for feedback. Refine your presentation and pitch as needed — you don't need everyone to be madly in love with your plan, but hopefully you can get it to a place where most folks understand the value of the idea and the outcomes you are hoping to see. Plus, taking into account people's feedback lets them know that their perspectives are valued. That's a great step toward having friendly supporters in the crowd when you do the big demo or roll out.
---
PICK YOUR NEXT STEP ⤵
This practical playbook was created by Emma Carew Grovum, Sisi Wei, Will Lager. Illustrations by Will Lager