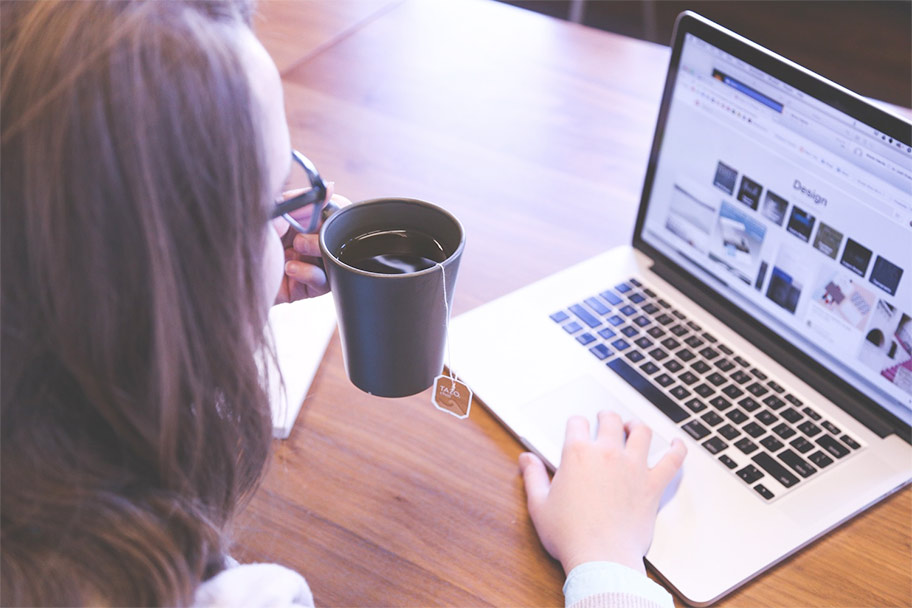 Are you leaving money on the table?
With no silver bullet or obvious funding solution for the future of journalism, our eyes are glued to the horizon for the next great idea. But what if some of those ideas aren't on the horizon, but right in front of us?
As Freek Staps wrote in his roadmap for media entrepreneurship, "Not every idea has to be a blockbuster. Small successes can also lead to new revenue streams (and a larger scaled transformation in the newsroom)." One of those nonblockbuster opportunities is likely sitting in your inbox right now: newsletters.
If done well, newsletters can inform subscribers while also generating revenue. However, it's important to know from the outset what the main purpose is. For curators interested in monetizing their newsletter, here are four possible methods to consider:
Sponsorship
Newsletters with a high click-to-open rate and a well-defined, loyal audience can be a very attractive place for partners to distribute targeted messaging. Understanding your subscribers can help you identify aligned sponsors who also want to engage that demographic, and will be relevant to your subscribers.
As with any form of sponsorship, it's paramount to brand and format content clearly. Make sure your subscribers know what's journalism and what's not. Gray area here can permanently damage trust between you and your subscribers, who — according to Lucia Moses of Digiday — are likely to be your most loyal news consumers.
Think creatively about how to present sponsored content in a way that your subscribers will be interested in. Rather than automatically defaulting to a sponsored ad, consider what they would want to show up in their inbox. Is it a sneak peek of a new tech product? A message from a CEO about their fall lineup choices? A drawing for two round-trip tickets to paradise? An exclusive discount on tickets to that must-see premiere? Even sponsored content can help you brand your newsletter as a go-to read.
Advertising
While recruiting an aligned sponsor generally takes relationship building and time, you can begin offering premier paid advertising placement in your newsletter right out of the gate. At Crosscut, we offer two premier reserved ad spots in our morning eNews, a standard solution. But like sponsorship, advertising can be implemented in a variety of ways. For example, the Ann Friedman Weekly includes a dedicated classified section that features opportunities apparently hand-curated for her subscribers.
Having trouble fulfilling your ad spots? Sometimes the best way to sell advertising is by having it filled to begin with. Remnant space could be filled with house advertisements or provide a service to community partners with free impressions for public service announcements.
Paywalls and paid subscriptions
Before you write off the possibility of a paywall, consider there are many different forms of walls, and as many forms of payment.
Implementing a paywall could mean that nonpaying members are barred from access, but it could also mean that contributing members receive exclusive bonus content (like hand-drawn pie charts) or that nonpaying members can only access a set number of articles each month without subscribing.
Payment might mean a monthly fee, but it could also mean attending at least one event in a given quarter or completing a survey about who they are, what content they're looking for and their consumer habits. For example, the survey wall from The Texas Tribune, below, includes one question, which must be answered before readers gain access to content.
Either way, a revenue-generating newsletter is a beautiful thing. As Josh Marshall of Talking Points Memo puts it, "There [is] something great and special about any publication that people think is valuable enough that they're willing to pay … something for it."
What can you provide in your newsletter that is unique, entertaining or essential?
Conversion tool for membership or subscription
Readers across generations are more likely to support missions they feel a strong connection to. "When people identify with an organization," writes Melody Kramer for Nieman Lab, "they exhibit higher and longer-term levels of loyalty and are more likely to formalize their identification by becoming members through donations."
Building brand loyalty can pay off in increased engagement, impressions and subscriptions. But don't assume that simply distributing links to relevant articles is the same as building brand loyalty. As we've noted already, newsletter subscribers are your loyalists, which means they're likely to be interested in more than just the articles.
Adding newsletter-only content like reporter profiles, "overheard in the newsroom" comments of the week, or contributor-written context for each article can help your subscribers connect with the people behind the news.
Fifth in a series to help newsrooms curate effective newsletters.
Newsrooms can no longer afford to distribute poorly curated newsletters. Yet executives from many modern newsrooms say they lack the financial and staff capacity to do otherwise.
In early 2017, Crosscut Public Media, in partnership with the Donald W. Reynolds Journalism Institute, will be releasing a new, free tool for newsrooms and newsletter curators to begin addressing this challenge. The team has bundled a powerful package of best practices, strategies and resources into one digital newsletter wizard, which walks newsrooms and independent writers through the essential planning, considerations and decisions needed to curate effective newsletters.
Comments