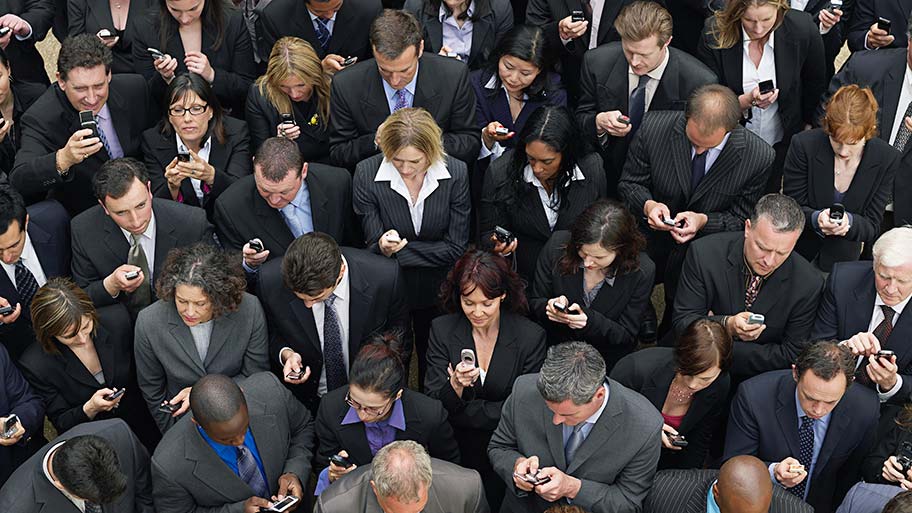 The rise of messaging is undeniable, and it's not just text
Mobile messaging was born in December 1992 with a simple SMS: "Merry Christmas."
Today it's the most ubiquitous form of human communication short of speaking. Any of the 6 billion of us with a phone can do it. And with the advent of apps like WhatsApp, Facebook Messenger, Viber, Line, WeChat and Telegram, messaging is becoming so much more than pithy, <160 character updates, LOLs and BRBs. It's rapidly becoming the space in which we conduct all of our daily, online lives. The era of "conversational commerce" is upon us.
New communications paradigms require us to rethink our habits and routines, and how we serve and sell. The era of radio towers, printing presses and broadcast dishes favored polished, periodic, undifferentiated streams of information. But the age of messaging is one of conversation. It requires we design for two-way communications — listening as well as broadcasting.
All well and good, but if mass media is all about scale, then conversations are about intimacy and feedback. So how do you, essentially, scale a two-way exchange?
Broadcast is a great business model because the economics of one message for the masses are lucrative and efficient. Handcrafting a message for everyone in our audience would be amazing and appreciated, but we'd go out of business. And social media, while more dynamic than broadcast, more or less relies on the same cultures and economics of broadcast. It's more of a distribution channel than a conversational one.
But the rise of messaging is undeniable, and it's not just text. Gather a group of kids around an Amazon Echo (as I have), tell them they can talk to Alexa, and you'll see our conversational future begin to unfold in front of you. They'll ask her for jokes, ask her to play Hamilton, and see if Alexa — in her digital heart of hearts — enjoys her work (she does).
If this is the future, in order to scale conversations we need to mix together automated Alexa-like listening and actual human exchanges. Recently news organizations and others have been building bots: Take a look at the Quartz app and messaging experiments by The Guardian, The New York Times and Buzzfeed. Each explored how a newsroom — a broadcaster by design — might enter into a conversational space. I participated in all three experiments, and used the Quartz app, and can report that while they are refreshing and somewhat engaging, they're thin facsimiles of actual conversations. Responses are limited to tapping a button or chatting back into a void with a vague hope someone might be listening (they generally weren't).
In other words: They're broadcasts acting like conversations.
The fundamental design and intent of GroundSource is to enable actual conversations — meaning listening as well as talking or broadcasting. Listening is messy, unstructured and time consuming. But it's also increasingly essential. We can no longer blast out undifferentiated messages to a passive mass audience. To serve our audiences and communities, we need to understand them – and we can't do that without listening.
With support from my fellowship with the Donald W. Reynolds Journalism Institute, we've kicked off two two-way conversation bots in Detroit and Chicago. These bots will enable people to retrieve highly localized information using SMS and Facebook Messenger, and lend their voices to larger conversations about housing, race and the way their cities function.
In Detroit, where 70 percent of rental units are uninspected, Outlier Media is using GroundSource to allow people to send them an apartment or house address by text or Facebook Messenger and get back a report with information including the property's tax status and whether it's in foreclosure. In Chicago, GroundSource is working with City Bureau to let residents send in a ZIP code by text and retrieve data showing the lead levels at their neighborhood school or park.
We'll soon be working with 14YMedio, Univision and others to build news bots that can narrowcast information, conduct responsive conversations, and broadcast the voices of the community. Now more than ever, people need news that they can trust from organizations that will listen to them.
Comments