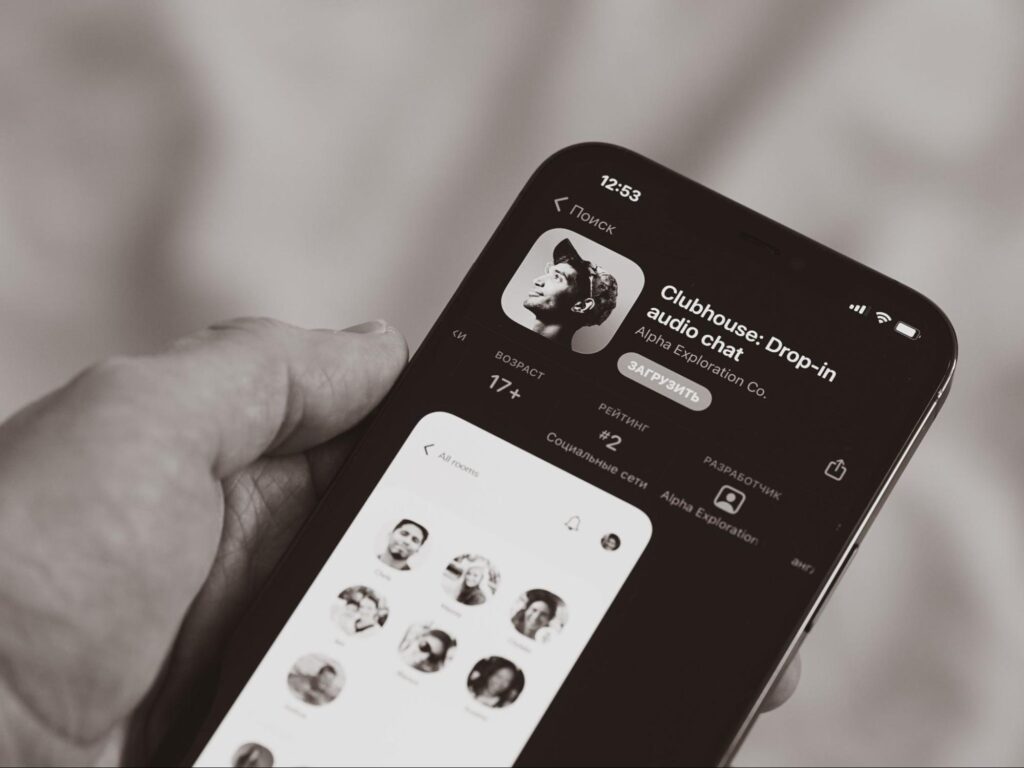 6 ways to incorporate Clubhouse and Twitter Spaces in your audience strategy
As the pandemic has forced many publishers to change the way they engage with readers, one addition to the audience wheelhouse has been the use of audio-based social media platforms. While audio in news media is nothing new, the addition of audio apps and new features has pushed audio beyond public radio and podcasting.
With the creation of Clubhouse in 2019, an audio-based drop-in app that skyrocketed in users during the height of the pandemic, and Twitter's new Spaces feature, newsrooms have a new way to connect with already existing readers and to attract new ones.
These apps function as a sort of virtual town hall. On each app, users can invite speakers up to share their thoughts on respective topics. Other participants, often referred to as audience members, can listen to the conversation and also request to speak. On Clubhouse, anyone who downloads the app can start a room by themselves or with speakers, while on Twitter, the Spaces feature is only available for those with at least 600 followers.
Here are six ways that newsrooms, big or small, can incorporate these platforms in their audience strategy:
1. Audio as a reporting tool
Due to the ease of joining these audio conversations, elected officials and public figures are dropping in on these platforms and sharing their thoughts. These public conversations often become newsworthy, and, by being on the platform and monitoring these conversations, journalists can report out important details to inform readers.
In January, Michelle Tandler, a San Francisco native and founder of an education app, tweeted to her 16,000 followers that she would be hosting a chat on Clubhouse with Michael Solana, a vice president at Founders Fund, on the future of the city, with no expectation of a large crowd.
The conversation caught the attention of Chesa Boudin, the San Francisco district attorney who was tipped off by a constituent about the Clubhouse room, which grew to almost 3,000 participants. Boudin took the stage to speak on what his office characterized as "a tremendous amount of misinformation and disinformation," which soon turned into a newsworthy and heated Q&A with the politician.
Reporters at the San Francisco Chronicle were made aware of the event and were able to report out the conversation for a story highlighting a decades-old conflict in the city: the lack of inclusion of people of color in conversations on crime and justice, topics that they are often disproportionately affected by, and the reporter was able to hear off the cuff musings from Boudin, who is facing a recall campaign.
2. Interactive conversations
One of the biggest features of Clubhouse and Spaces is the ability to bring up speakers in the audience to chat with reporters and editors on a variety of topics.
Each week, USA TODAY posts a news quiz to its website. The questions range from lighter content around Apple's newest product releases to questions about air pollution in the United States. Recently, the publication has turned its weekly quiz into a recurring Twitter Spaces, where readers can do the quiz live with USA TODAY reporters and editors.
Come test your knowledge of the news this week! https://t.co/ES1tNltjwg

— USA TODAY (@USATODAY) May 14, 2021
The publication has found that the 30- to 60-minute mark is usually what does well in terms of user participation and makes sure to prep speakers ahead of the spaces. "I like to have a few meetings with whoever we're meeting with, whether it's reporters or expert sources," said Felecia Wellington, an engagement editor at USA TODAY. Wellington says that these meetings include things like walking speakers through the technology of the platforms and what to expect from the conversation but is sure to leave room for spontaneous conversation. "I don't want it to be scripted, coming from my [my experience in my] podcast days … but I also don't want people to feel like they have to fill air," she said..
3. Discussion around events
Another way to leverage the platforms is around events like award shows, political debates, or sporting events. Ahead of this year's Academy Awards, the Los Angeles Times' entertainment team hosted a Clubhouse conversation on predictions and analysis about the show with Times reporters, editors and entertainment industry leaders. The Times promoted the event on Twitter, and even live-tweeted some of the conversation happening in the Clubhouse room in order to drive more visitors to the platform.
Happy #Oscars day!

Join our @joinClubhouse about all things Academy Awards and chat live with our @latimesent reporters and special guests. https://t.co/pqMFTxdizv

— Los Angeles Times (@latimes) April 25, 2021
4. Instant reaction
Immediately after the Academy Awards, The L.A. Times went back on Clubhouse for an instant analysis of the awards show. The paper was able to talk about the buzziest moment in the show — the decision from the awards show to conclude the event with the award for best actor, setting up a grand ending for actor Chadwick Boseman to win the award posthumously only to give the award to Anthony Hopkins — in almost real-time, before most publications even had a story out for the event.
By utilizing Clubhouse, The Times was able to offer that instant analysis while also encouraging listeners to head to the Times' website for full coverage of the event. Other examples include POLITICO's reporters discussing the recall campaign of California governor Gavin Newsom on Clubhouse. Similar to The Times' idea of live-tweeting some of the conversation in the Clubhouse room, POLITICO utilized Twitter to promote their Clubhouse event in a thread that linked their reporting on Newsom.
A campaign to recall Gov. Gavin Newsom offers California Republicans their best chance in a generation to retake the blue-state governorship. First, they have to get their own house in order. https://t.co/pcabtqxAl1

— POLITICO (@politico) March 11, 2021
5. A test ground for future audio projects
These audio platforms can also be used as a trial ground for launching larger audio projects such as podcasts. The Juggernaut, a subscription-based publication focused on stories for the South Asian diaspora, has used Clubhouse as a proof of concept for future podcasting ambitions.
The publication was able to host conversations on Clubhouse including a recurring chat called #BollywoodUnraveled. "We quickly realized that [Clubhouse] is a great testbed, but that conversation never lives on," said Snigdha Sur, the founder and CEO of The Juggernaut. "Now that we've had some training in terms of our vibes, we now are about to launch a podcast … [Clubhouse] kind of gave us more confidence that hey, we're doing a jam session every week, how do we make that the same process for the podcast and get actually a living breathing thing that stays."
6. Make the case for a subscription
The Juggernaut also learned that Clubhouse is a great place to make the case for a subscription. They use the platform as a way to extend the work they are already doing by incorporating sources they've already spoken to and giving them another platform.
The editorial team had an opportunity to interview Aparna Shewakramani, a castmate from the Netflix series Indian Matchmaking. After the interview, they were able to have her and the executive producer of Indian matchmaking in a Clubhouse room to talk more. "We were able to expand our scope and awareness for people to try a free product, which is audio, and they can kind of understand our brand and if they want an entire platter of our offerings then they can then subscribe," Sur said.
Comments