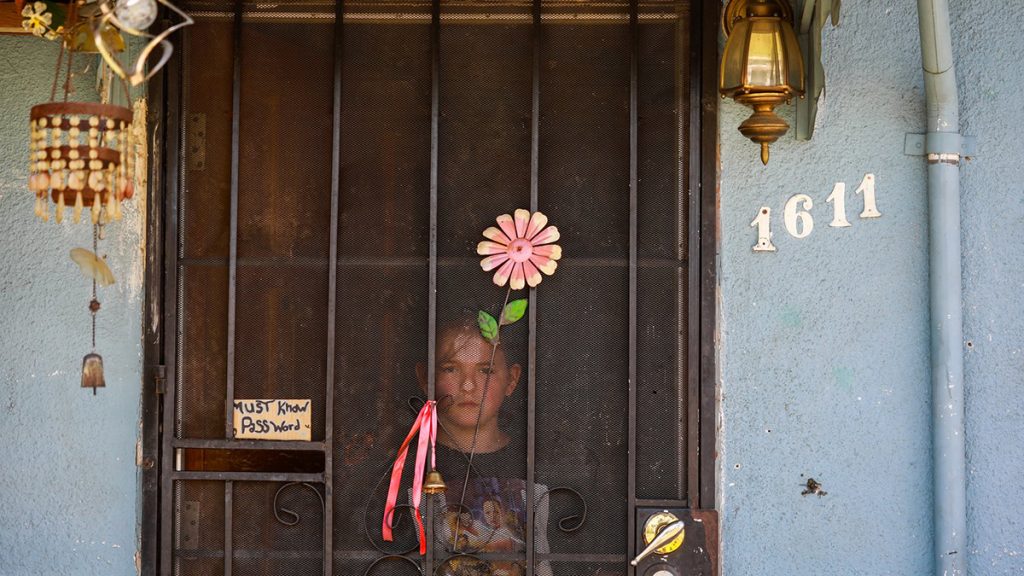 Acclaimed photojournalists coming to Reynolds Journalism Institute April 22-23 to discuss storytelling, claim POY honors
After announcing the winners of this year's Pictures of the Year International (POY) competition in March, POY — in association with the Reynolds Journalism Institute (RJI) — is hosting an awards weekend April 22-23. In addition to recognizing the winners of this year's competition in person, events will feature current and past winners of POY and College Photographer of the Year (CPOY) presenting and discussing their work at RJI's Smith Forum for students and the community.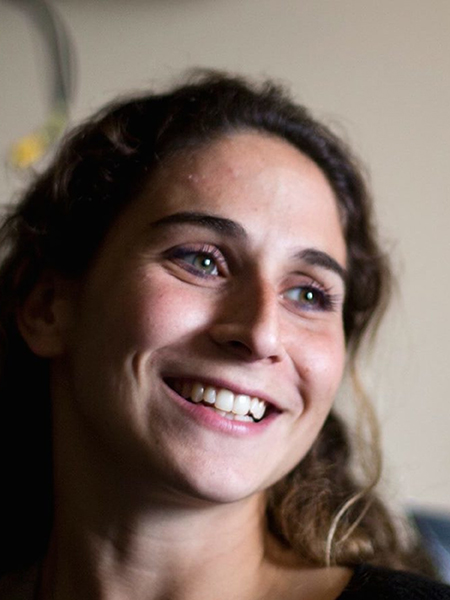 Another highlight will come on Saturday, April 23 from 11:45–1 p.m. at Ragtag Cinema. Gabrielle Lurie, who has accomplished the rare feat of winning POY's "Photographer of the Year, Local" award two years in a row, will join CNN Digital director of photography Bernadette Tuazon and 2020 CPOY winner Yehyun Kim for a roundtable discussion about storytelling as part of the Unbound Book Festival.
"They have all broken barriers in their own way, and they all bring a depth and intimacy to storytelling," said Lynden Steele, director of POY and director of photojournalism at RJI. "I can't wait to hear their insights and reflections on photojournalism coming from three very different perspectives."
Lurie will also deliver a presentation about her work on Friday, April 22 at Smith Forum, where she will discuss her experiences telling stories about families struggling with homelessness, drug abuse, and other challenges. As a local photojournalist for the San Francisco Chronicle, Lurie said she feels validated by the recognition of her work outside San Francisco.
"I've always looked to POY as the highest standard of work, and I would look at the photos and say, 'How do I do something like this?'" Lurie said. "It's always been really inspiring to me, and I feel really grateful to be included in that group of people. It's nice to be able to say I've done my work in a way that resonated with other people."
In addition to Lurie, a prestigious lineup of photojournalists will deliver talks at Smith Forum on Friday, including Washington Post photographer and Pulitzer Prize winner Salwan Georges (3:15–4 p.m.) and Bernadette Tuazon, photography director at CNN Digital.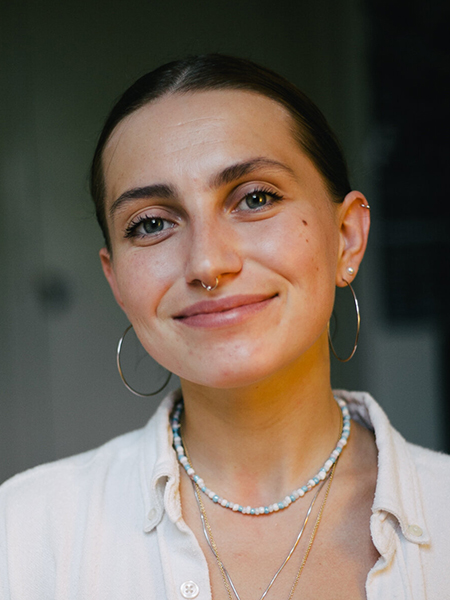 Among these speakers will be Irynka Hromotska (Kohut), a Fulbright graduate student at the School of Journalism, who spearheaded the creation of a photo exhibit currently on display in the RJI lobby. The exhibit, which features 17 images from Ukrainian photographers documenting the Russian invasion and its consequences, grew out of Hromotska's desire to not only offer a window into the realities of the war and daily life amidst the invasion, but to showcase the work of Ukrainian photojournalists.
"I wanted to include Ukrainian voices because I see that in international media, editors are sending photojournalists who are basically just parachuted into Ukraine and don't always know the history and context of what they are documenting," Hromotska said. "A much better way is to hire Ukrainian professionals who have been doing this for years. This is something we need to talk about."
The images in the exhibit, placed in the lobby for maximum visibility and featuring a prominent QR code allowing passersby to donate in support of Ukraine, range from chaotic depictions of war to quieter scenes of daily life, all under the umbrella of the exhibit's title: Fighting for Dignity.
"It's not just servicemen fighting on the front lines, but also grannies preparing food and teenagers helping create camouflage nets. It's about people trying to live their lives while also being of service."
Hromotska will speak from 9–9:45 a.m. in Smith Forum alongside CPOY winner Ethan Swope, who recently returned from Ukraine.
The full schedule of events can be found on the POY website.
About POY
POY is the oldest and most prestigious photojournalism program and competition in the world. Created in 1944 at the Missouri School of Journalism as The First Exhibition of Spot News and Feature Photography, founder Cliff Edom intended to recognize newspaper and magazine photographers on the World War II home front. It has since evolved into an international competition with more than 40,000 entries annually. It became affiliated with the Missouri School of Journalism's Donald W. Reynolds Journalism Institute in 2008. POY receives financial support from RJI and photographers, editors and publications who enter the annual competition as well as the POY Endowment.
Comments