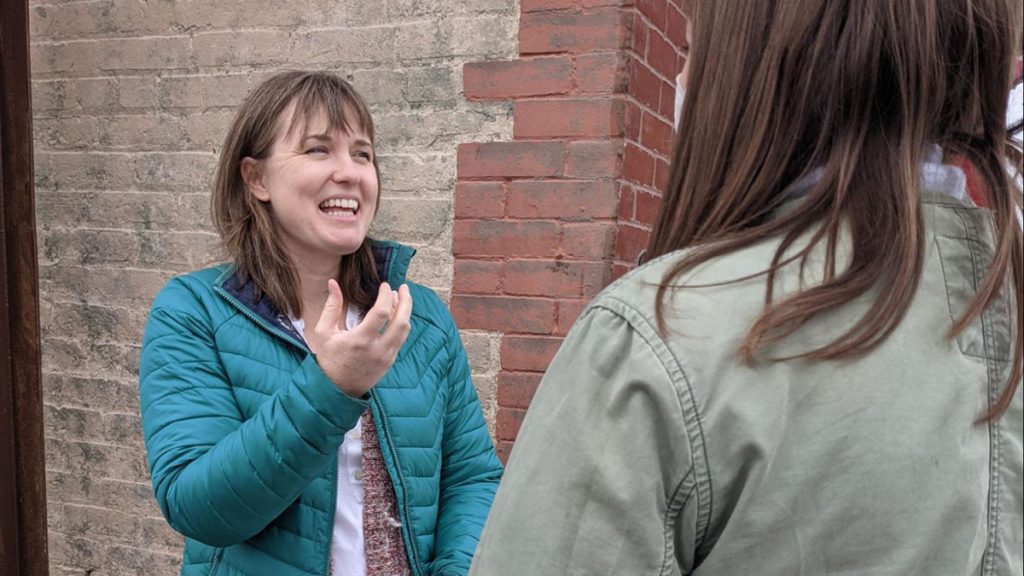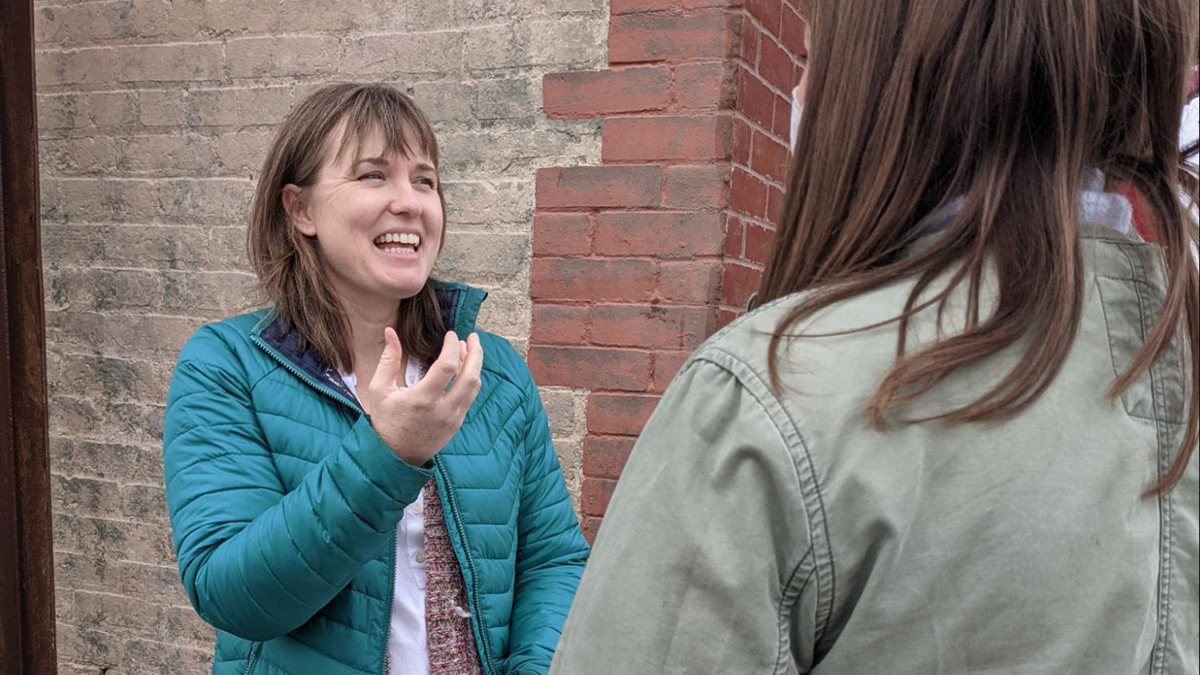 Solution-focused journalism and community conversations for rural Minnesotans
I know that I have a captive room when I feel a surge of energy and look up to a sea of eyeballs locked on me. This has happened a few times in the last couple months as I talk about creating my news startup, The Optimist. The Optimist features solution-focused journalism and community conversations on divisive topics for Minnesota's rural communities and small cities.
I felt that electric attention while talking with my local Rotary club in May. Solutions journalism disrupts the assumption that journalism is a fully fixed and flawed thing. It offers rigorous and evidence-based reporting about responses to problems — not just the problems themselves. Solutions journalism offers hope.
I also felt that electricity while explaining dialogue journalism to my sand volleyball team in July. It was a casual conversation, and then I noticed that everyone in earshot was tuned in. This immediately registered to me the value of civil conversations, facilitated with journalists, that broach intensely divisive topics.
This is what I've been doing in my first year as a full-time news founder — sharing my vision as I hone it. And I do that while building up the digital infrastructure I need to implement that vision.
It's been a lot to juggle. Marketing, fundraising, ad sales and my technology suite are all new to me. I feel like I'm back in school, but the stakes are much higher. I'm working with other people's money. And I'm taking on major problems plaguing journalism and our democracy.
How it started
In the last decade, I worked primarily as an investigative reporter at two regional newspapers with shorter stints at a community radio station, an alt weekly, The Associated Press and two digital news nonprofits: MadisonCommons.org and the Wisconsin Center for Investigative Journalism.
As newsrooms shrank around me and readers expressed more and more frustration with the news industry, I kept an eye on digital news nonprofits emerging in the U.S.. They filled gaps in the market, served their communities closely and pulled in revenue from a broad range of sources. It looked like a model that could last.
My initial plan was to make a carbon copy of the Wisconsin Center for Investigative Journalism and tailor it to Minnesota. But as I started to study the media ecosystem here, I realized that rural Minnesota (i.e. the regions outside the Minneapolis-St. Paul metro) needed journalism more than the bustling Twin Cities.
And as I started talking with community members in rural Minnesota, I learned that people don't particularly want investigative news right now. They are actually tired of the news. It makes them feel frustrated, angry and depressed. They don't trust most of it.
So I started asking people what they thought about featuring solutions-stories. What if we told stories about people solving problems? They responded with enthusiasm. Those were the first sparks of electricity that got me going.
Today's Optimist
My vision for The Optimist has continued to evolve with ongoing research and input from community members. I'm now using art to help tell stories and as stand-alone features to inject inspiration, optimism and dare-I-say beauty into the world. (Be sure to subscribe to the newsletter or follow us on Instagram for a comic strip on suicide prevention that will be out in September.) I'm developing a community conversation series to bring people together, to take on the problems of polarization and withdrawal from civic life. I want The Optimist to reframe problems and engage problem solvers through stories, art and conversation.
Eventually, I'd like to provide solutions journalism training for student and community journalists. And I want The Optimist to help Minnesota's librarians teach media literacy, science literacy and digital literacy, so young people can be savvy consumers of information online.
My current tasks are sending out newsletters with solutions journalism focused pieces and commissioned illustrations. I'm setting up a pilot community conversation on guns in my hometown of St. Michael, Minn., which boasts a population of nearly 18,000. And I'm telling anyone who will listen about The Optimist, solutions journalism and dialogue journalism.
Sure, not every presentation will light people up. One talk put a couple people to sleep, if I'm totally honest. But when I do generate a jolt of electricity, when I know that my audience is on board with my vision, it charges me up for weeks.
Comments