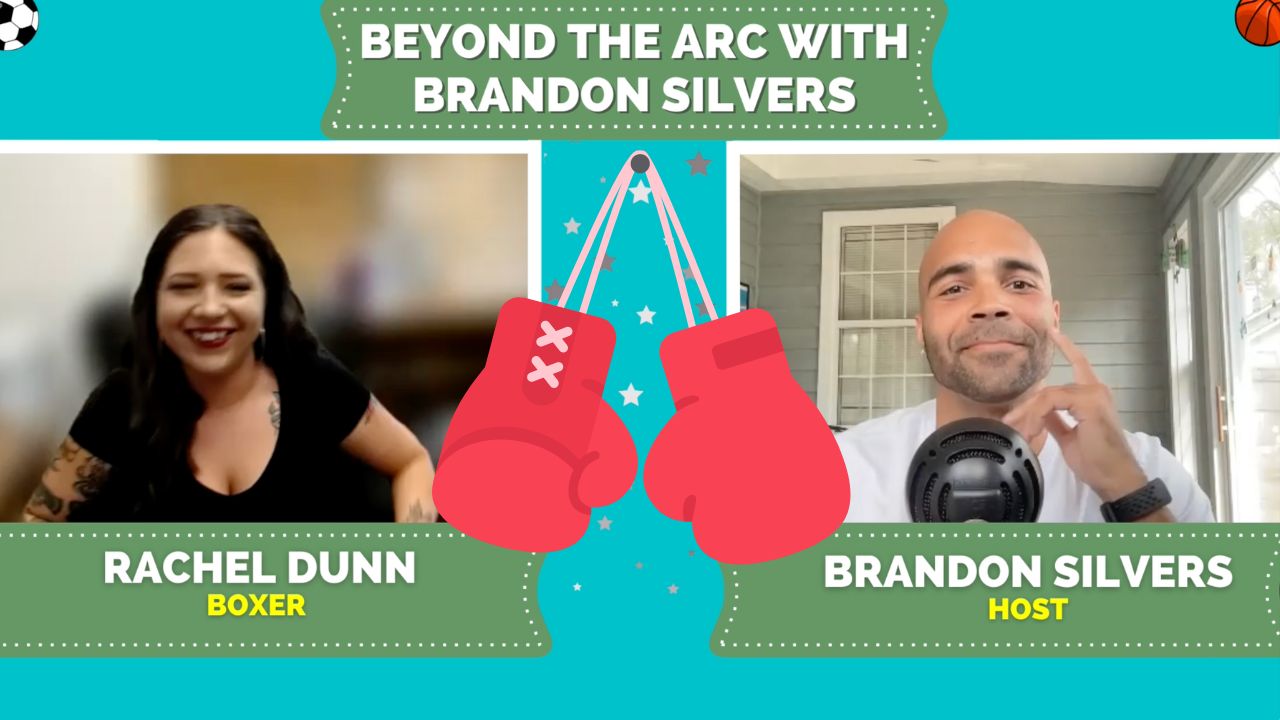 Stepping out of my founder comfort zone: Launching a podcast
As a co-founder of a startup news org in South Charleston, I am experimenting to figure out what works for our communities
When we started The People's Beat, we set out to do two things. First, we wanted to provide news and commentary by centering the perspectives of communities that we felt were underrepresented locally. Second, we wanted to do so in a way that satisfied the needs of our target audience.
Which is how I became the host of my video podcast, "Beyond The Arc with Brandon Silvers." As you may have guessed by the title, it is a sports podcast. As a lifelong sports fan and former athlete, this was a natural fit for me. Also, sports news is constant so there's always something that will be of interest to your audience.
More importantly, I believe sports are a great lens through which to view issues that affect my community and society as a whole. I've used sports to discuss racism, labor issues, reproductive rights, gender inequality, and mental health issues.
As multifaceted as sports are, so are the ways people are consuming news. As the news industry has shifted away from print, I felt an audio option is a great way to satisfy my audience's needs as well as supplement a digital product.
So where did I start?
The basics
I knew what issues were important to my community, but had to figure out how to give them that coverage in a way where my enthusiasm for reporting could match their enthusiasm for consuming. So my first suggestion is, start by looking at what you're passionate about!
Next, you need a good microphone. Even if you're doing a video podcast, audio is the star of the show, and a quality microphone sets you up with a solid foundation to work with right out of the gate. It also cuts down on the editing you have to do on the backend.
When I first started, I thought I needed top-of-the-line everything, but that was not financially feasible as we try to make our organization sustainable. Luckily, I learned it wasn't necessary either as there are plenty of affordable options that will allow you to put out a quality product.
While a good microphone will reduce the tinkering you have to do to make your finished product sound like the pros, you will have to do some editing. When it comes to editing software, I'd look for something user-friendly, effective, and affordable.
For audio-only editing, I use Audacity. It's open-source software that's free, and incredibly popular amongst professional podcasters and hobbyists. This is important because it means there are a TON of resources on the internet that will teach you how to use it.
At The Plate with Danny Foxworth's host Danny Foxworth joins Brandon Silvers for his March Madness special but also discusses his experience navigating the baseball podcast universe as a Black man.
There are a million aspects of audio editing. It's incredibly overwhelming. Make it easy on yourself and start slow.
Can you edit out mistakes? Can you make it sound crisp enough that you'd want to listen to it yourself? Start there. As those skills become second nature, you can start to learn some of the more advanced techniques.
You also need a way to track metrics. Most podcast-hosting sites will do this for you. This will help you track your growth, what your audience is interested in, and provide a necessary resource if you decide to use your podcast to generate ad revenue. If you decide to expand to include a video component at some point, be sure to add those numbers in as well.

Through this, we've been able to see how we've been able to take a podcast started with an audience of literally 0 and grow it to one with over 100 subscribers across the various platforms we use. Growth is not linear and it's not overnight.
However, if you do it the right way, by interacting with your audience and cultivating a community, your listeners will become your best marketing team. New subscribers have often reached out to me to let me know that they heard of my podcast from another listener.
However, do not get caught up in the numbers early on. For the first year or so, you should focus on the aspects of your podcast that you can directly control, such as audio quality and a consistent release schedule.
Some strategies that have been valuable to growing our audience is bringing on guests. Guests are great at sharing within their sphere of influence. This introduces your podcast to people who otherwise may not have heard of you and your work. It also legitimizes you in their eyes (and ears!) since someone they are familiar with thought enough of you to be a guest on your show.
The most important thing you'll need is patience. This is a learning process. Mistakes will be made. You'll hate the sound of your own voice. You'll accidentally delete an episode or two. It's okay. It's all part of the process. Have some grace with yourself. Zoom out. Are you staying true to the mission of your news organization? Are you providing a valuable resource for your audience? If so, you are on the right track.
Comments