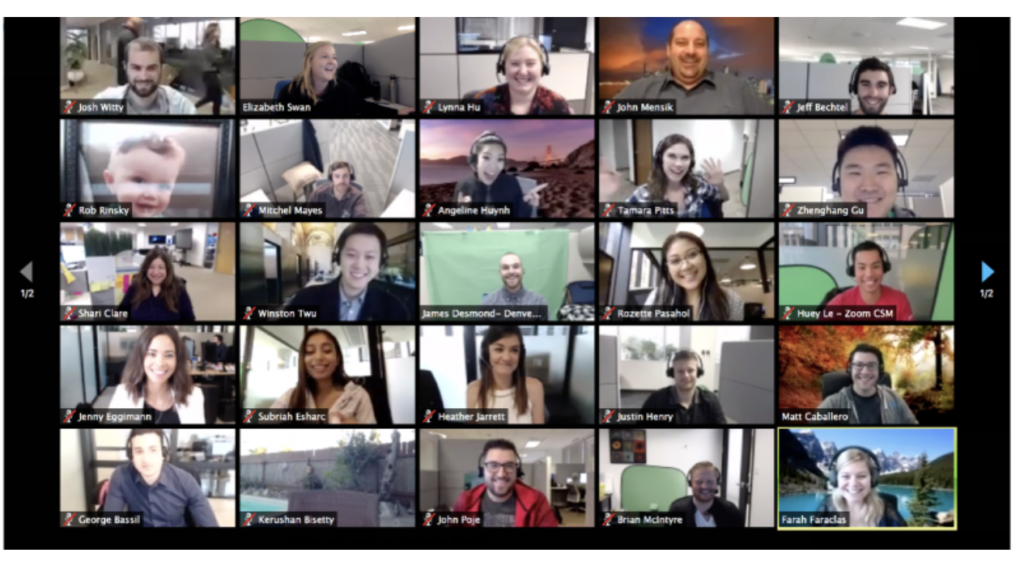 Going virtual: Tips for a rewarding remote summer internship
Replicating the everyday office interaction
Since you no longer have the everyday opportunities for casual communication with your coworkers, building those relationships can be quite the challenge. Every type of communication must be self-initiated and might exist on different platforms depending on who you are aiming to work with. Slack, email, project management software, Zoom.
In light of this challenge, it is important to set goals, have a schedule and make sure you know how you (and your boss!) are measuring your success for the internship. Set up recurring meetings on a regular basis with anyone you're working with/for, if they don't already exist as a regular team meeting on your schedule. This will make sure you are consistently in direct communication with those who will be giving you work, feedback and guidance.
At the beginning of my internship this past summer with The Washington Post, I made it my goal to meet with someone new in the newsroom every week. That expanded my knowledge of the organization as a whole and helped me realize the many different teams and departments that make up the newsroom and I was able to learn about the type of work they do.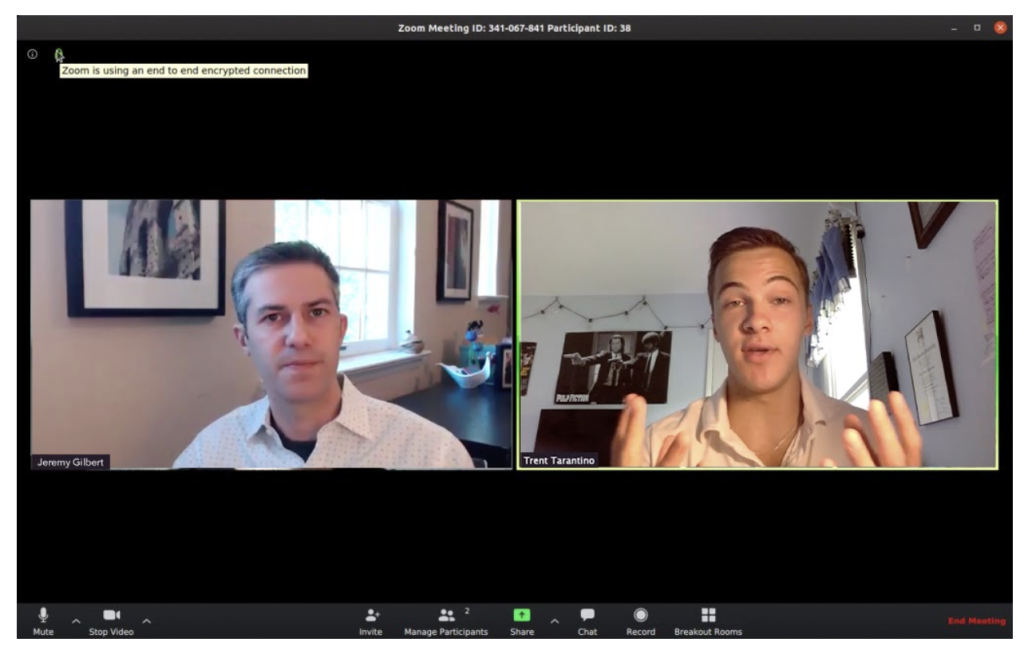 Zoom
While you are interning, you should treat every Zoom call as if it is an actual, professional, in-person conversation. I met with my manager, Elite Truong, every day for a few minutes on Zoom so I got a lot of practice with it.
Here are a few tips from my many Zoom experiences:
Be on time! Join the call 5 to 10 minutes before the call starts. The host may not be there yet, but by doing this you are maximizing your time with others on the call and are respecting everyone's schedules by not being late.
Check your lighting and background. It's important to have good lighting and a professional (or at least not distracting) background for every single Zoom call, no matter who you are talking to. Don't Zoom from your bed or laying down on the floor etc. If you have the ability to light yourself, use a diffused light so you are softly illuminated. A natural way to do this is to sit facing a window, so the window light falls on you for the Zoom call. For backgrounds, use a solid color background (like a blank wall) or a virtual background that isn't too busy. This will help your coworkers pay attention to you and not get distracted by what is behind or around you.
Here's an in-depth guide for Zoom etiquette when hosting or joining a Zoom call.
And if you aren't familiar with Zoom, practice! Call your friends or family a few times before your first real meeting. This will help you get used to hearing your own voice and test your network connection, lighting and background. It is important to smooth out any potential problems early on, such as finding out if you need to update to the latest version of Zoom before engaging with your actual coworkers.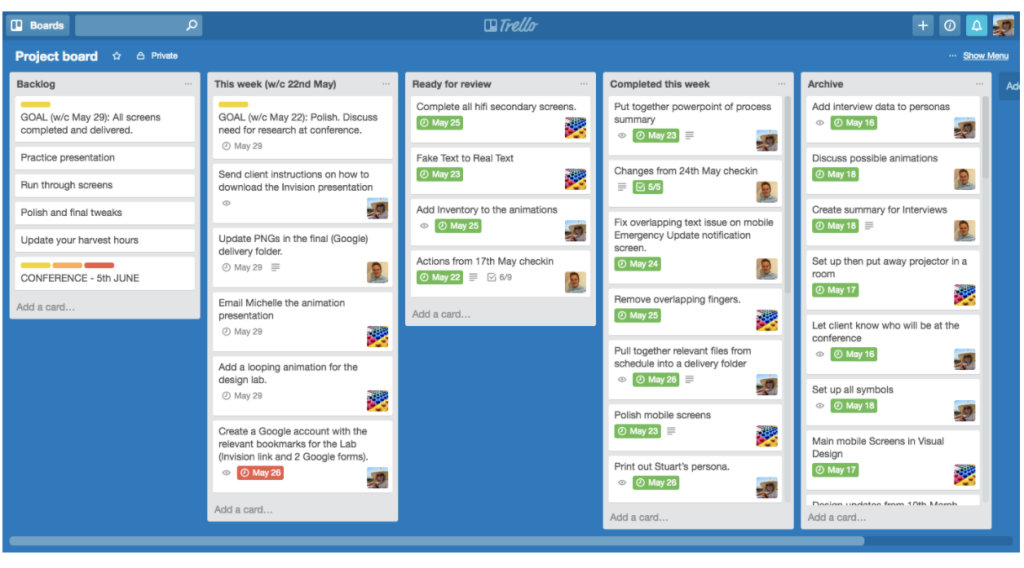 Keep a calendar
Staying organized is a crucial part of staying on the same page while remote and getting the most out of your virtual internship. I was able to organize and communicate about my work through Trello and Slack with the newsroom teams. Trello is a wonderful way to outline current or future projects and notifies both parties once the task is completed.
A Slack channel is a common way to communicate in newsrooms, with channels for specific teams, tasks and is an avenue to address further questions prior to a Zoom call. Slack took the place of most email interactions in my internship, due to its efficient and simple interface. Both Trello and Slack help newsrooms communicate with their teams to the fullest, and including interns on these platforms give us the best chance at contributing to real projects and getting to know our coworkers.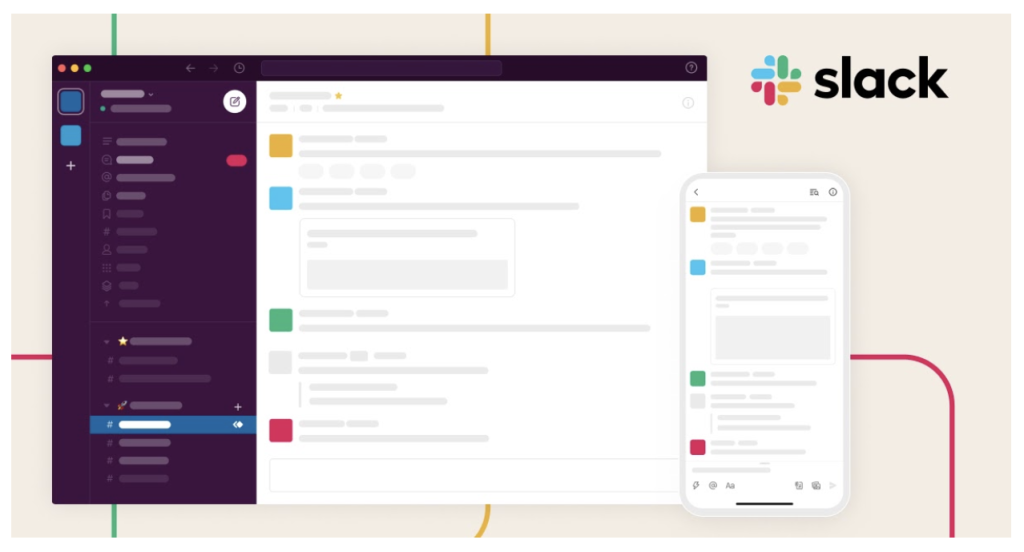 Communicating progress daily
It can be hard for your manager to see your progress on certain projects and actually know that you are completing the assigned task. Therefore, keeping your manager in the loop is important to a successful internship experience for you and them. During the summer, I updated my manager every day and often with a draft or screenshot of my current progress on a project. Even if you are not completely finished with the project, you can find a creative way to illustrate where you are currently at in the process. This gives your manager and coworkers a better chance to assist you and helps you produce a better final product with minimal stress.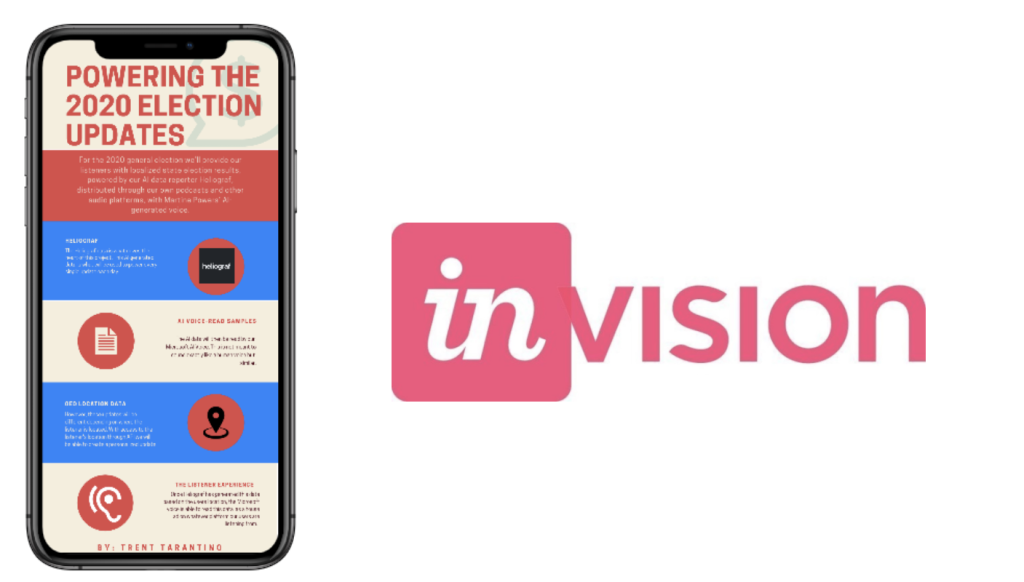 While working with the election engineering team, I was able to design a visual aid for a project regarding the 2020 presidential election. For this specific project, I used Invision design software to show how the Post will provide their podcast listeners with personalized 2020 election results based on where they are located. This design helped the team visualize where they were with each step of the project and identify any potential problems moving forward.
By the end of my summer experience, I knew both newsrooms and interns should not see the idea of going virtual as a disappointment, but instead, as an opportunity. It's an opportunity to both grow in skills, connections and to reap the benefits for both interns and newsrooms that come with working remotely.
Comments