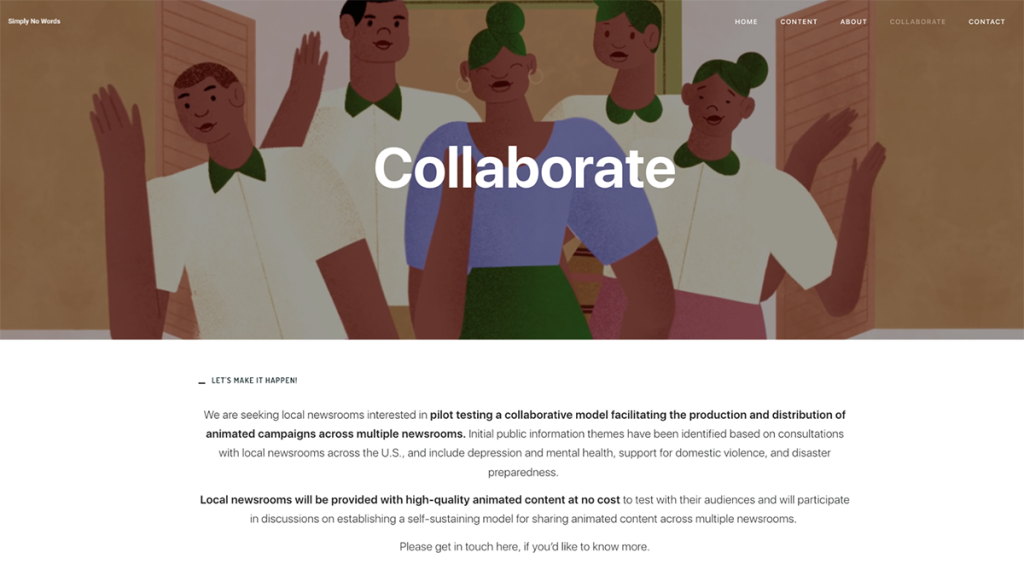 Introducing the Simply No Words platform
Free and accessible animated content for you to utilize in your newsroom
In this fellowship, our starting point for the Simply No Words project was a commitment to helping newsrooms reach underserved audiences, communicate critical information across language and literacy barriers, while also offering a model that makes animation a viable option for newsrooms lacking the time and resources to create their own.
The Simply No Words platform is now live. There newsrooms can browse available animated content, request support in tailoring the animations to their specific audiences (e.g. local information, multiple language versions, etc.), and suggest themes for new animated content you'd like us to provide. This project created a series of animations on themes including Disaster Preparedness, Mental Health, Domestic Violence, Online Safety and Parenting for local news to utilize.
The Simply No Words project provides newsrooms with free or low-cost animated content on a range of topical themes, and supports newsrooms in tailoring the content to their audiences, e.g. with the addition of local information, or creation of specific language versions. The ultimate goal is establishment of a sustainable cost-sharing model for newsrooms to utilize animation.
Our collaboration with newsrooms across the U.S. over the past 9 months revealed an even wider potential audience than we had originally anticipated. Newsrooms valued the opportunity to better serve younger audiences who are more drawn to visual content, and to older audiences struggling to access written content. Other newsrooms highlighted how the highlighly sharable nature of animated content would help them implement audience strategies centered on text messaging and social media. Others saw opportunities for utilizing animations as an entry point for more complex or investigative content.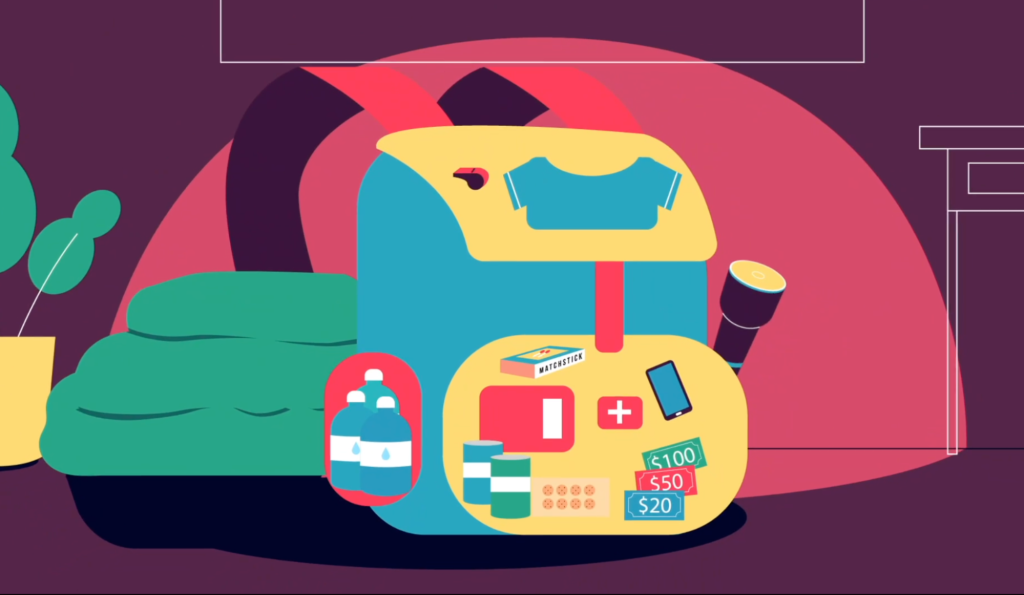 Get in touch to work with us on this collaborative approach to production and distribution of animated content to newsrooms across the country. You will be provided with high-quality animated content at no cost, and will join a collaborative group identifying new themes and advancing a sustainable cost-sharing model.
Comments