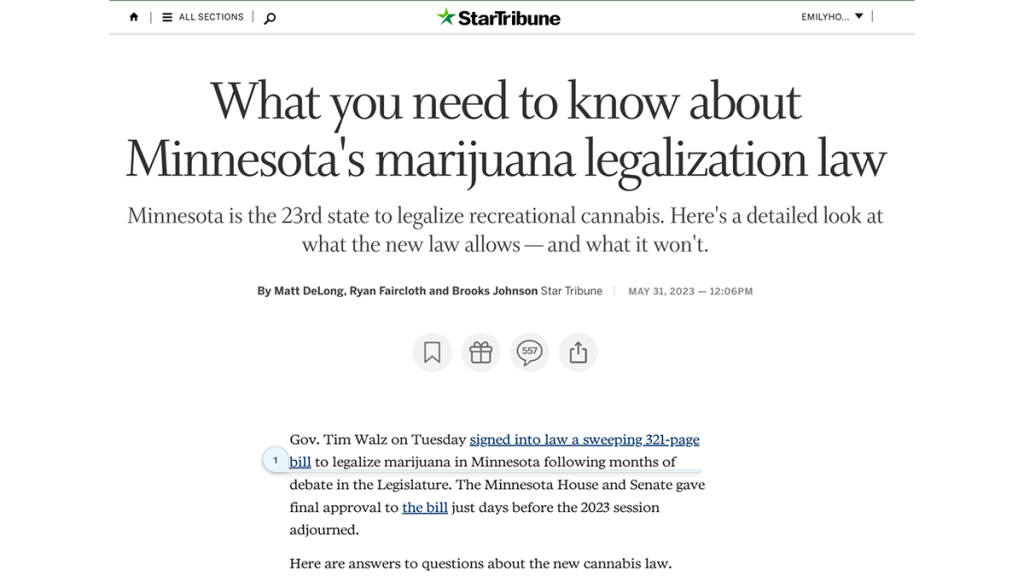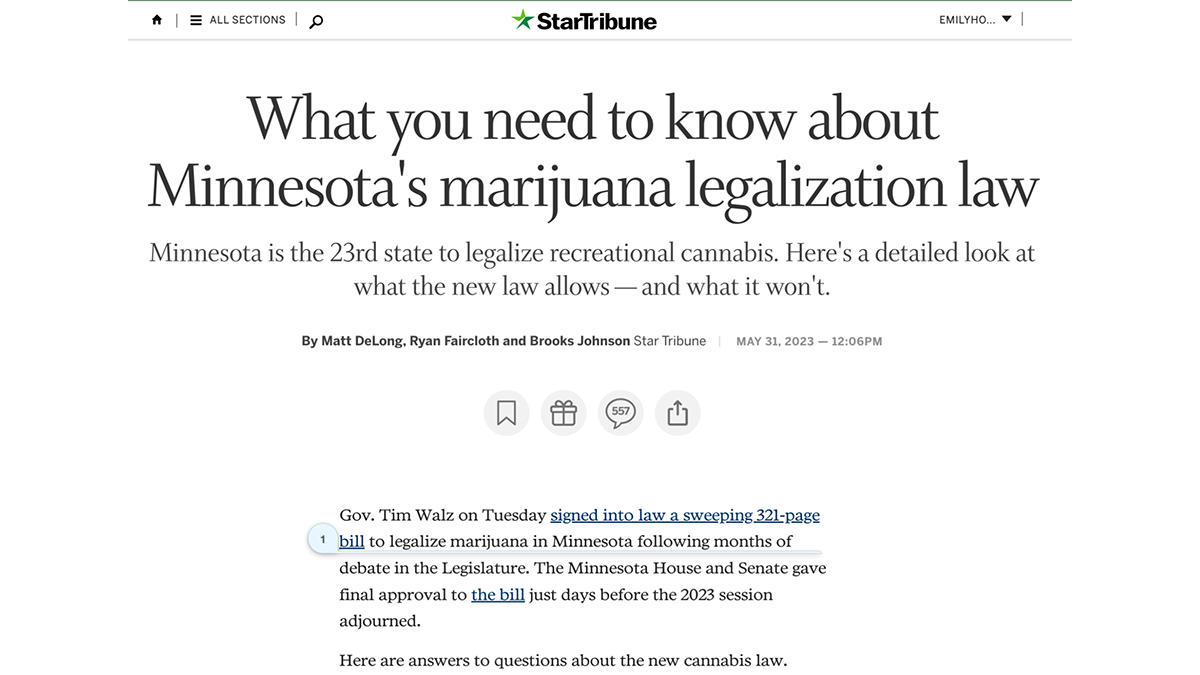 Optimize your SEO with service journalism
Emily Hood is a 2023 RJI Student Innovation Fellow partnered with Star Tribune in Minneapolis. The RJI Student Fellows will be sharing their innovative work through Innovation in Focus.
The concept of "news you can use" is not new to media organizations. However, with the rising importance of search engine optimization, these stories play a key role in not only driving traffic to news websites, but helping news organizations serve their communities.
At the Star Tribune, we define service journalism stories as "stories that help readers better understand the news, learn new things or find information they are seeking." Typically, these stories simplify a complex topic, like marijuana legalization or COVID-19 vaccines, and often lend themselves to lots of search traffic, as they cover topics readers are interested in.
They answer these questions:
What do readers want to know about this topic?
How would they want to find and consume this information?
Many reporters and editors were excited to write these types of stories, but needed a clear standard on what they were, when they should be used, and how they should look online.
As part of my fellowship, we created a best practices guide to pitching and producing service journalism stories online. Here are some highlights from that guide on creating service journalism that reaches and resonates with your communities.
1. Determine the best format for your piece
We've defined four types of service journalism stories that our reporters use.
Q&A explainer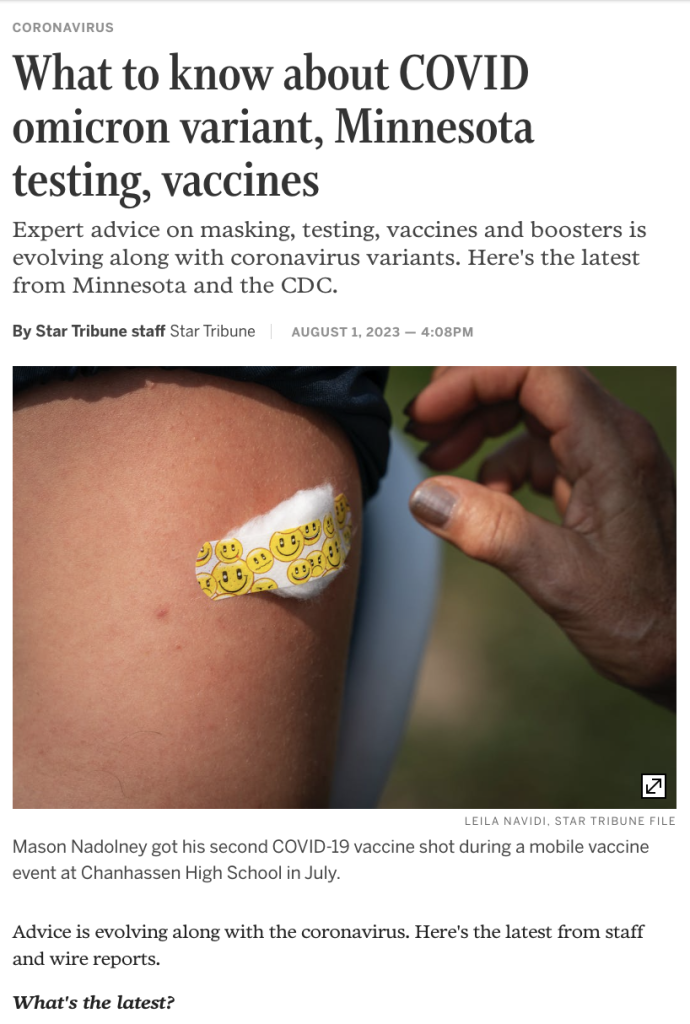 These are probably the types of stories you think of when considering a service journalism story. Readers who may not have closely followed a complex story will click on these stories, said Eric Roper and Matt DeLong on the Star Tribune's audience team. They use subheadings that are phrased as a question or with keywords related to the topic. Here's an example of one the Star Tribune wrote about the pandemic.
How-to articles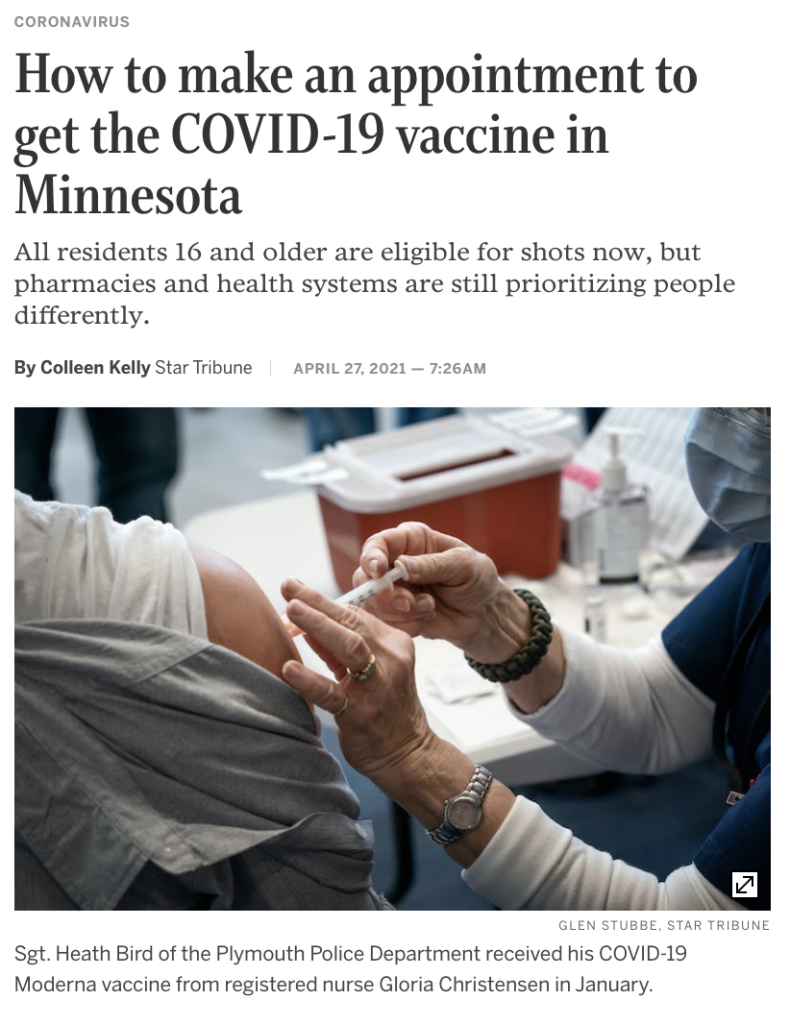 These stories are helpful to walk readers through a complicated process, like making an appointment for a COVID-19 vaccine.
Listicle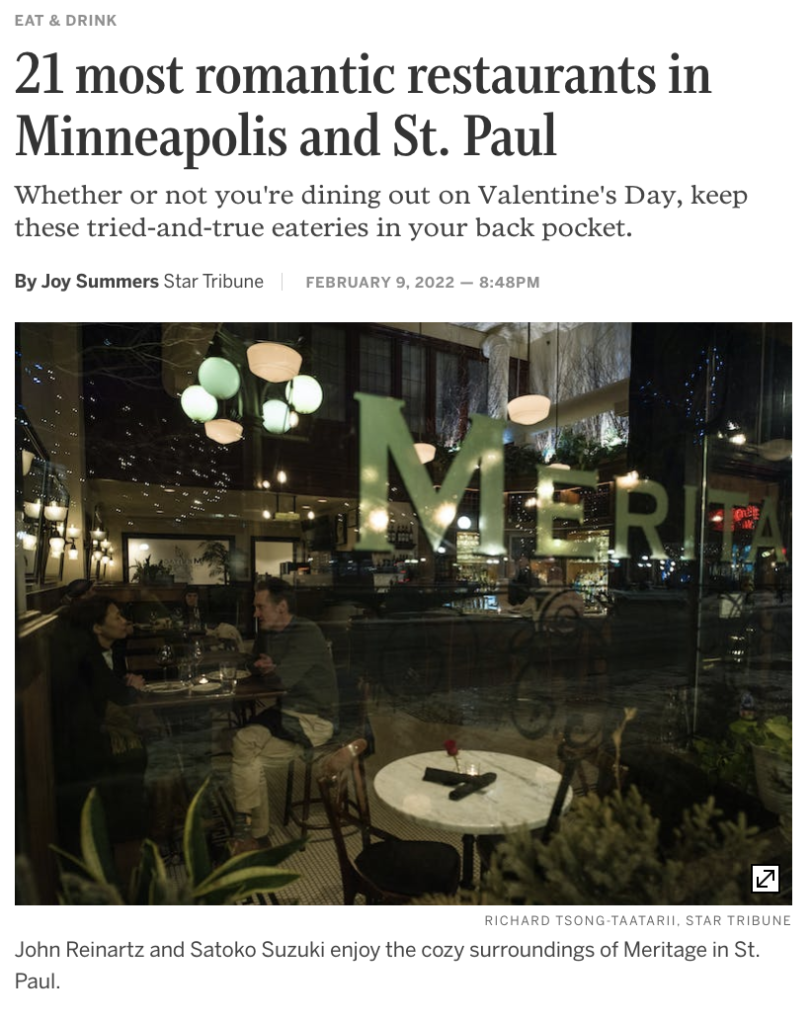 Listicles often use numbers in their headlines and subheadings to create a list of key points or ranking of recommendations, like the Star Tribune did for Valentine's Day.
Interactives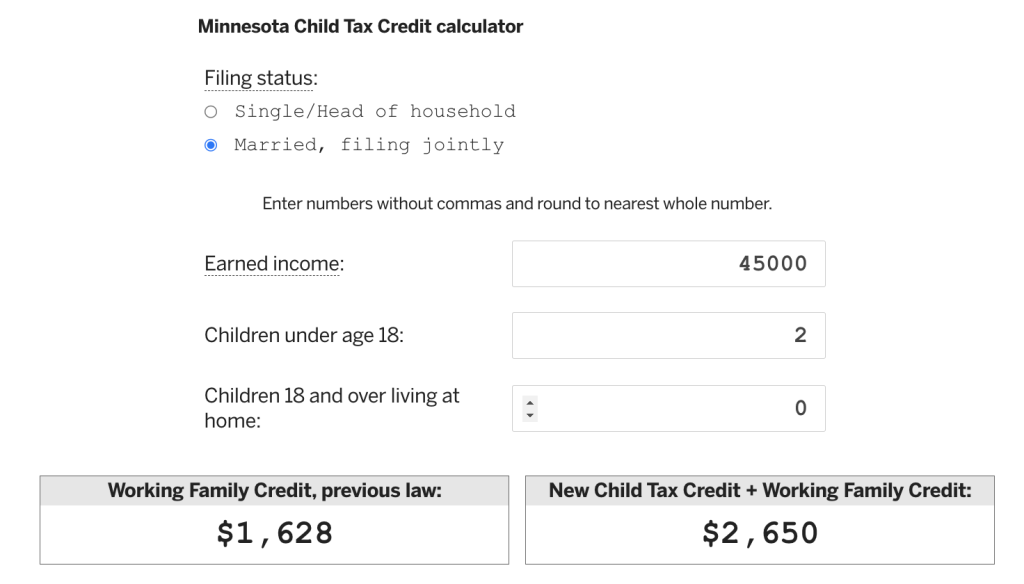 Interactives can allow readers to input information and interact with a page to get custom results. They help readers understand how a complicated policy directly affects them, like this story calculating tax credits based on a new Minnesota law.
Many of these custom interactives require help from a software developer, but tools like Flourish and Datawrapper can help you create custom, interactive data visualizations to embed within stories.
2. Generate questions readers need answered
While creating the scope for this guide, some reporters expressed it was difficult to determine what an average reader may want to know about their beat because they spent so much time writing about the topic. After all, that knowledge is what makes them good at their jobs.
Here are some ways reporters can generate questions their work can answer for readers.
Ask yourself some starting questions
These are some questions to ask yourself and prompt conversations around a service journalism piece:
Assume someone has no knowledge on this topic. What questions would you want to answer for them?
When you were coming to this story for the first time, what questions did you have?

What questions do you have now?

What questions did you ask yourself when you first joined this beat?
How would you explain this topic to a friend? What questions would you ask them?
What is a process someone may have to go through on this topic?

For example, someone may be confused on how to register and receive a COVID vaccine.
Ask your sources, friends and family about questions
Ask sources their thoughts on questions they want answered and if they've been noticing a similar trend. Friends and family who work outside of news can also provide input on whether or not they care about a topic.
Check social media
The public will often post questions on social media platforms. Star Tribune reporter Zoë Jackson recently wrote a story after noticing many people were asking about moving to Minnesota on Reddit.
Create a reader callout
While not every story requires a reader callout, it can be helpful for big, complex stories or for an ongoing series. The Star Tribune uses Screendoor to attach forms to the bottom of these stories. These forms are attached to the bottom of every Curious Minnesota story — our reporting series answering questions from readers. You can also ask questions on social media through the reporter or media outlet's profiles.
3. Write an enticing heading telling readers exactly what they will find in a story.
Readers for these service journalism stories want to know their question will be answered quickly and accurately. A good headline clearly states what answer a reader can find in the piece. Here are a few examples of headlines the Star Tribune has written for service pieces.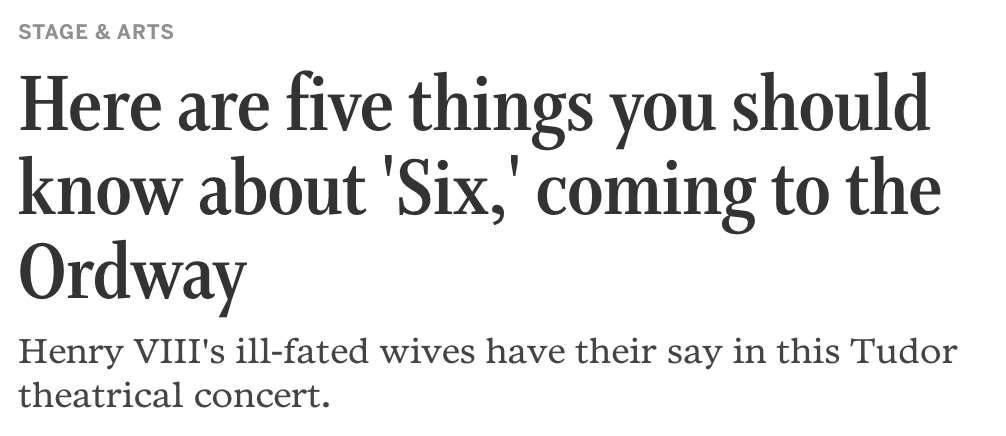 4. Fill out SEO fields to help your story rank in search results.
Because service journalism stories answer questions readers are curious about, they can acquire lots of search traffic. SEO fields tell Google what is in the story and how it can help answer a question, making it more likely the engine will serve the story to a user. While there are many things you can do to improve your SEO rankings, here are the top four fields that should be utilized.
Search title
This is the most important field Google uses to determine your ranking. Your most important keywords should be in this title as close to the front as possible. Keep this title to 55-70 characters.
Permalink
This information appears at the end of a URL for a story. You should include 5-7 of your most important keywords, separated by hyphens.
For example, the permalink for this story about municipal liquor stores in Minnesota is:
Web headline
This is the headline readers see at the top of a story. This should also include your most important keywords, and shouldn't be longer than 85 characters.
Search description
This description appears under a headline in Google's search results. It should be no shorter than 100 characters and no longer than 160 characters.
Through these steps, your newsroom can create service journalism pieces that maximize your traffic and help those in your community find the information they need.
Comments