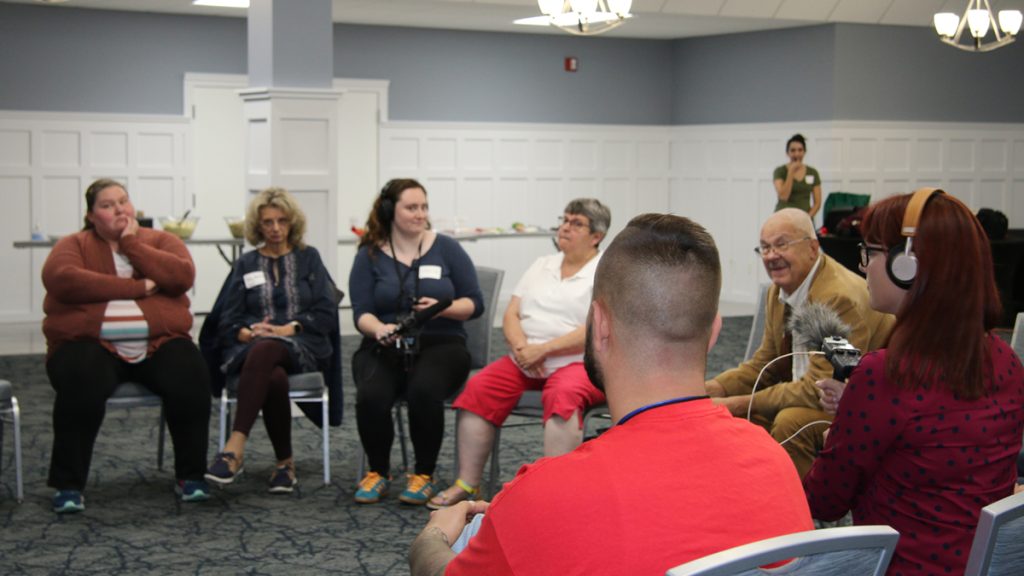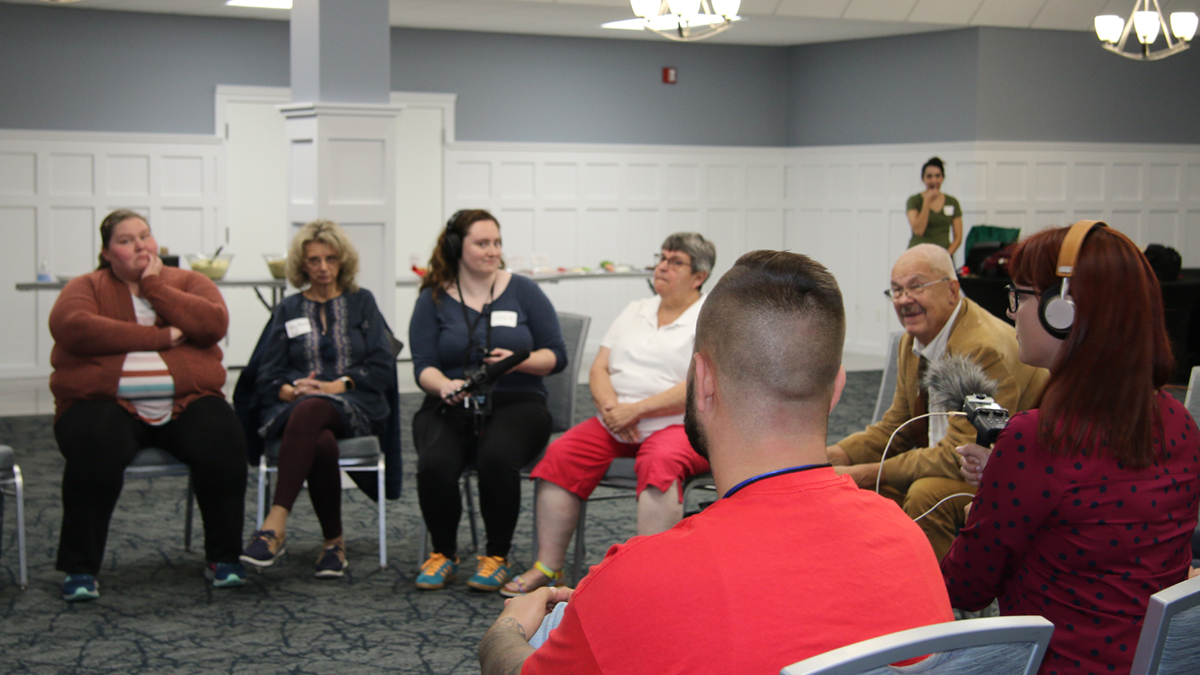 Rebuilding trust in media one community at a time 
Our readers, viewers and listeners must become our advocates
In an age when social media and the propagation of disinformation has influenced how people perceive the media, how can communities know for sure that they can trust journalists?
I wrestle with that question every day as a community and civic engagement specialist at Rappler. Co-founded by the Nobel laureate Maria Ressa, Rappler is the Philippines' leading social news network. Since 2016, our organization has been targeted by social media disinformation campaigns for its tough reporting on the government. My first day on the job at Rappler was the day the government arrested Ressa and held her for a night. Since then, Ressa and Rappler have been involved in numerous legal battles. Ressa has also been targeted and harassed online. Now she's being threatened with a lengthy jail term.
My home country is also known as one of the deadliest countries for journalists in the world. Journalists have also been labeled "fake news peddlers," and "presstitutes," and warned that they are "not exempted from assassination."
The aggressive spread of lies and false claims online have undermined the credibility of the news organizations. Mainstream media have been sidelined and trust in news continuously edged down.
When I came to the United States on an exchange program sponsored by the U.S. Department of State, I was surprised to find that the disinformation problem has had a similar impact here. The U.S ranks last in media trust based on the annual digital news report from the 2021 Reuters Institute for the Study of Journalism.
Journalists are not used to advocating for themselves. After all, we used to think we should not be part of the story. But with our current online landscape, a toxic wasteland as it is, it is critical that we engage our communities.
Legitimate media in both the Philippines and the United States face the same problem of distrust triggered by massive disinformation and propaganda online. And we know for sure of its real-world impact.
My practicum at Mizzou for the 2022 Community Solutions Program, supported by the international nonprofit IREX, made me see the parallels. Applying some of the best practices I learned from my work in the Philippines, I helped lead the community mobilization and outreach for the News Ambassadors Project. It partners young reporters from the Missouri School of Journalism with counterparts from the Columbia School of Journalism to compare and contrast communities in rural Missouri and New York City.
It was my task to reach out to residents of Moberly, Missouri (pop. 13,710) and invite them to join a community meeting that would kick off the work there. We ran social media promotions on KBIA, the NPR affiliate owned and operated by the Missouri School of Journalism, published a story on the website, reached out to more than 30 local organizations, and even pounded the pavement to hand out flyers. Two Missouri School of Journalism professors promoted the event on a local radio station twice.
We did weekly calls to groups we had invited and encouraged them to ask us questions and attend our event. We were surprised at the skepticism and suspicion we encountered from residents. Some of them thought that we were holding the meeting only to report the bad news happening in their community, while others found it "dramatic" to talk about their issues and concerns.
On the day of the community meeting, just 11 people showed up – and two of them left as soon as we started the meeting.
The goal of the meeting was to hear what the residents in the community have to say. As it turned out, no one brought up the hot button political issues that dominate the national news media and tend to divide communities: abortion, immigration, or guns. They wanted the media to report on the good things about Moberly. They talked about their city parks, their library, the community theater, and many social services. Even though they were politically diverse, they wanted us to report the pride they take in their accepting and welcoming community.
Listening to people and allowing them to see themselves reflected in the news can explode stereotypes — on both sides. When journalists engage their communities through a conversation like the one that happened in Moberly, people in the community get to know the people behind the bylines. They see them as individuals and not the caricatures peddled by disinformation actors who want to discredit or silence the media.
This provides an opportunity to rebuild trust. And the work of building trust often happens outside of the newsroom. I realized that trust plays a major factor in engaging a community to join any meeting or workshop and sustain that connection even after.
It is simply not enough that journalists just do their jobs well and focus on reporting.
By rebuilding trust, we can create allies.
My work in the Philippines allowed me to see that our communities can be our advocates and partners in this battle for facts and rebuilding trust. Journalists are not used to advocating for themselves. After all, we used to think we should not be part of the story. But with our current online landscape, a toxic wasteland as it is, it is critical that we engage our communities.
Rappler was built in 2012 anchored on three pillars, namely journalism, technology, and community. Civic engagement and investigative journalism is at the core of Rappler's foundation – and in many ways this has allowed us to pivot to more aggressive community building when the information ecosystem turned for the worse.
As part of Rappler's civic engagement arm MovePH, my job includes reaching out to communities, building meaningful connections with them, amplifying the stories and issues they care about, leading training and workshops, and collaborating with them in both online and on-ground efforts.
I have this kind of job because I work in a news organization that is not afraid to advocate for truth, media literacy, good governance, human rights, and to promote disaster preparedness and response.
Long before other countries like the U.S wondered whether journalists should engage and advocate for values such as human rights and climate action, these were already in our DNA as an organization. And our collaborations and initiatives made that tangible.
As we trained over 15,000 individuals nationwide and abroad in more than 50 fact-checking training sessions that we've organized since 2020, some of them turned into contributors who do their own fact-checking, organizing workshops for their own groups, creating executions to spread facts, and helping us verify reports when disasters strike.
MovePH also partnered with several national and local groups to initiate coalitions such as #CourageON: No lockdown on rights and the #PHVote coalition.
In January 2022, this community of advocates joined us as we launched #FactsFirstPH, a first- of-a-kind initiative that aims to promote truth and fight disinformation in the Philippine elections.
While some might argue that the outcome of the Philippine election in May means our effort was not a success, it's hard to imagine a five-month startup defeating disinformation machinery that has been under construction for years. Moreover, we think other metrics show the promise of the effort.
Our multi-sectoral coalition of more than 140 news organizations, civil society groups, business organizations, legal groups, and research groups, has been awarded as the most impactful collaboration in International Fact-Checking Network (IFCN)'s Global Fact 9. We hope to make it multinational: Other communities outside of the region can use this as a model to combat global disinformation.
#FactsFirstPH proved that it's possible to find allies in fighting disinformation and rebuilding trust in the media. And we can continue to do it for the long haul.
This coalition showed us that it is important to counter lies through a large-scale, multi-sectoral or whole-of-a-nation approach. But also that a "person-to-person" approach is equally important through community engagement.
In the face of attacks, it remains business as usual for Rappler. Not once did we cower in fear nor be intimidated by the outright lies thrown against us.
Our readers, viewers, and listeners must become our advocates. Our role is to help them understand what we do, how we do it, and how they can recognize real vs "false" information so we can bring them along with us. By making them understand the process, they can become better news consumers, help us promote facts, and hold the line with us.
Journalism is public service after all. And for it to thrive, we need to rebuild trust one community at a time.
Jene-Anne Pangue is a community and civic engagement specialist at Rappler in the Philippines.
Comments