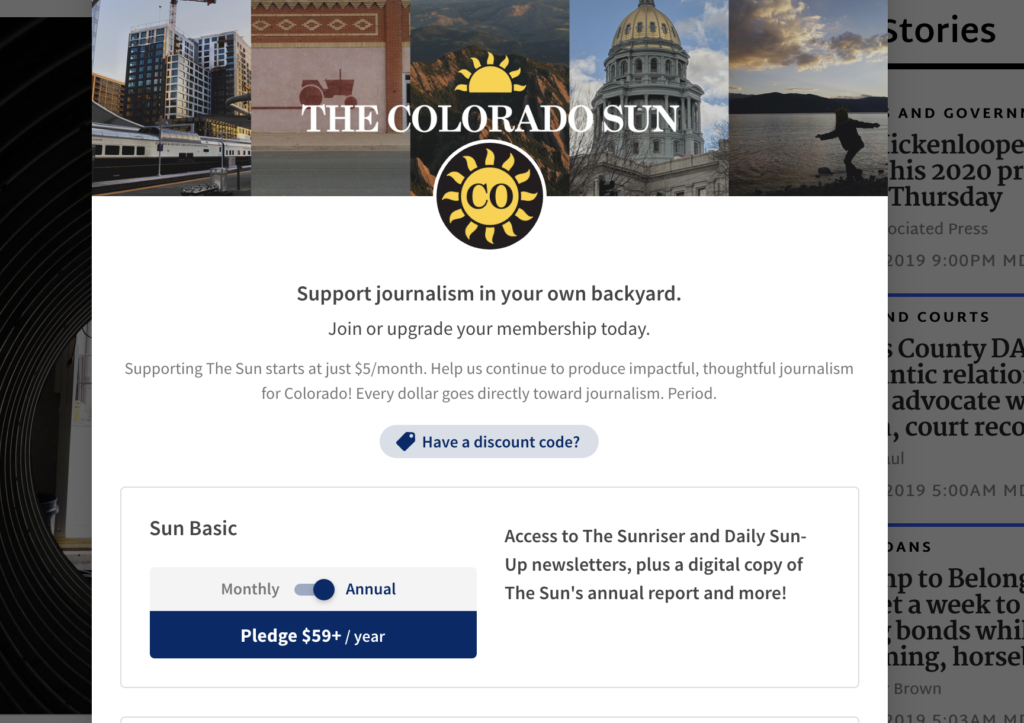 Revenue wrap up: Donors, fees and more
The Innovation In Focus summer series explored emerging and unique revenue streams being utilized by local newsrooms in the United States. These ranged from The Colorado Sun's ad-free membership model and KPCC's LAist use of Kickstarter to the Tyler Loop's live events and Red Clay Media's video driven revenue brands.
In addition to the revenue efforts we explored, there are many other less traditional revenue models for journalism to consider if your newsroom is looking for new revenue ideas.
For example, The Texas Tribune is in the early process of exploring fiscal sponsorship opportunities, which is a version of the transaction fee model. A transaction fee is when one party charges another a fee to complete a deal, such as the fee ticket vendors charge when handing ticket sales. The Tribune is working with a documentary filmmaker who shares in the organization's values and mission, according to Rodney Gibbs, their chief product officer.
According to the National Council of Nonprofits' website, "fiscal sponsorship is often used by newly-formed nonprofits that need to raise money during the start-up phase, before they are recognized as tax-exempt by the IRS. Using a fiscal sponsor enables a program or organization that does not itself qualify as tax-exempt to attract funding for its operations that will — through the fiscal sponsor — be tax-deductible to donors."
A few other models are:
Professional services: A fee charged for delivering specific services to clients, which can be thought of as consultant-like or project-based fees.
Utility fee: A charge based on the amount of time or material used by customer.
Franchise fee: A charge involved with selling a replicable business to others to invest in, grow and manage.
Whatever you try, it is important is to find what works in your community and not be afraid to experiment with something new. Newsrooms are hosting events, selling different types of sponsorships, attaching fees to their community services, changing their subscription models and adjusting their marketing strategies. At a time when we aren't sure what'll work – it's an opportunity to innovate our revenue streams.

Do you know someone embarking on something innovative or unique that other newsrooms could learn from? Let us know. Send me an email at duncank@rjionline.org.
Comments